Indian Footwear Components Manufacturers Association (IFCOMA) has elected Sanjay Gupta, Director, Sandeep Rubber Industries, as its new president for 2021-23. He takes over from Ketan Sanghvi, Managing Director, Sanghavi Shoes Accessories Private Limited.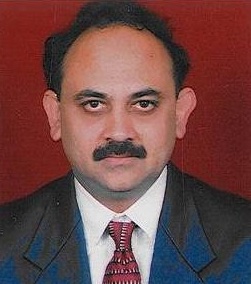 Sanjay Gupta is an industry veteran in the Indian footwear components manufacturing industry and has intense knowledge and experience of over three decades in the trade. He has been engaged with (IFCOMA)  for many years at the state, regional and national level. He was a former President of (IFCOMA). Indian Footwear Components Manufacturers Association (IFCOMA) was established in 1992 to bring the Indian footwear component manufacturers on a common platform to help them to understand the various opportunities, growth potential, export initiatives, problems and hurdles to faster growth of this crucial sector.
The new management committee comprises of President – Sanjay Gupta,  Sandeep Rubber Industries, General Secretary – Deepak Manchanda, Top Lasts, Treasurer – Vikas Rathi, Ridhi Sidhi Laminations Pvt Ltd and Executive Members are Kapil Jain – Benson Polymers, Aman Kumar Gupta – Capstan Rubber (India), Kapil Palwar – DSM Sole Products Pvt Ltd, Gurpreet Singh Madaan – Kanan Plastic Products Pvt Ltd, Sushil Kumar Gupta – Shreeji Polyfab Pvt Ltd, Pradeep Aggarwal – Classic Enterprises, Manoj Kumar Bhaiya – Matrix Stampi Ltd, and Erik Illig – Wilhem Textiles India Pvt ltd.
---