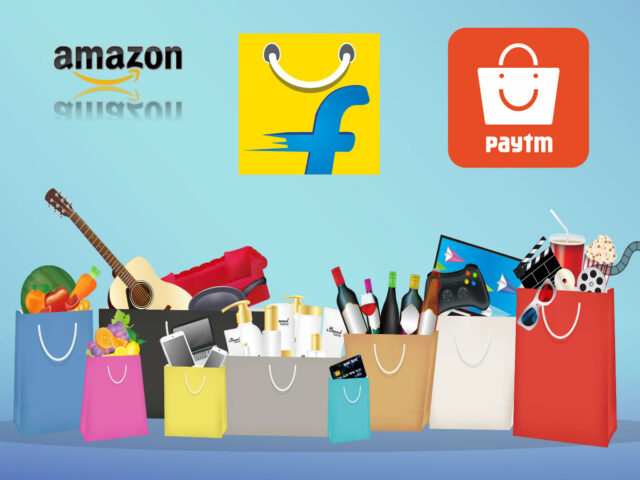 Following complaints from small businesses of misuse of market dominance and deep discounting by the online retailers, India plans to tighten rules for e-commerce marketplaces, including Amazon and Flipkart.
The rules propose to limit so-called 'flash sales' of goods and services by e-commerce companies, according to amendments to the Consumer Protection (E-commerce) Rules, 2020 suggested by the consumer affairs ministry.
Conventional e-commerce flash sales are not banned. Only specific flash sales or back-to-back sales that limit customer choice, increase prices and prevents a level playing field are not allowed.
"Certain e-commerce entities are engaging in limiting consumer choice by indulging in 'back to back' or 'flash' sales wherein one seller selling on platform does not carry any inventory or order fulfilment capability but merely places a 'flash or back to back' order with another seller controlled by platform. This prevents a level playing field and ultimately limits customer choice and increases prices," the ministry said.
E-commerce firms are also expected to establish adequate redressal mechanisms and appoint a chief compliance officer, according to the changes in e-commerce rules proposed by the ministry. These companies will also have to name a resident grievance officer who has to be a company employee and a citizen of India and serve as the nodal point of contact for law enforcement agencies. "This would ensure effective compliance with the provisions of the Act and Rules and also strengthen the grievance redressal mechanism on e-commerce entities," the ministry stressed.
Industry bodies and e-commerce firms have time until 6 July to submit their comments and suggestions on the proposed rules.
The proposal comes at a time when large e-commerce marketplaces such as Flipkart and Amazon India are being investigated by the Competition Commission of India (CCI) for alleged abuse of market dominance and giving preferential treatment to sellers in which they hold indirect stakes.
The CCI probe also focuses on deep-discounting practices undertaken by e-commerce marketplaces, which has led to complaints from offline retailers. Recently, the Karnataka high court dismissed Flipkart's and Amazon India's plea challenging CCI's probe, prompting the firms to appeal the order at a division bench of the court for relief.
To tackle growing concerns of preferential treatment, the new e-commerce rules propose to ensure none of the related parties to a marketplace are listed as sellers or are allowed to use any consumer information (from the online platform) for 'unfair advantage'. Further, even logistics service providers to these marketplaces will not be allowed to give preferential treatment to any sellers.
The ministry also proposed tightening of rules for 'private labels' by discouraging the use of a marketplace's brand entity for the promotion and sale of goods.
"No e-commerce entity which holds a dominant position in any market shall be allowed to abuse its market position […] Every e-commerce entity shall, as soon as possible, but no later than 72 hours of the receipt of the order, provide information under its control or possession or the assistance to a government agency, which is lawfully authorized for investigative or protective or cybersecurity activities," the ministry suggested.
As a part of the new proposed rules, marketplaces will also have to identify goods based on their country of origin and provide a filter mechanism at a pre-purchase stage for customers. Online marketplaces will also have to offer alternatives to these imported goods to provide a "fair opportunity" to domestic sellers, according to the ministry.
By N Bobo Meitei