In India's luxury footwear industry, Payal Kothari's Veruschka has made a name among the fashion-forward women. The brand has presented a solo accessory show at Lakme Fashion Week for four years.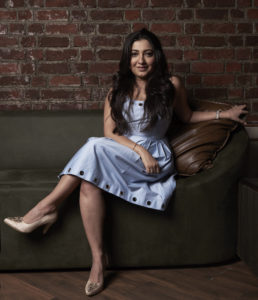 Because of her work, Payal was featured on BBC World for her intuitive knowledge of footwear and its growth in India. With the growth of the footwear industry, more and more start-ups are venturing into the footwear sector, so it is very likely that we will see an increase in footwear designers, she told S&A in an exclusive interaction.
Motivation and So Far
From a young age I was interested in fashion and very creative; growing up always had trouble finding 'that perfect shoe'. So I chose to study footwear design over apparel as my field in fashion. I was a Market Analyst with Reuters in New Year, and I decided to simultaneously study fashion part-time at the Fashion Institute of Technology, New York. After having taken a few classes in footwear designing, I decided to quit my full-time job with Reuters to make a career in fashion. I went on to work with a 5th Avenue-based footwear brand called "Nina & Delman".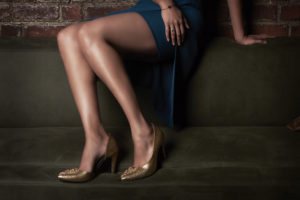 I worked as an Assistant Designer and my designs were soon showcased at top fashion stores like Saks Fifth Avenue and Bloomingdales, to name a few. I then decided to return to India to start my own brand, and after receiving a great response from the market here, I decided to stay on and started my brand 'Veruschka By Payal Kothari' which I debuted at Lakme fashion week in 2008.
Challenges faced as a Designer
The designer apparel and accessories sector in India is largely disorganized and has limited sales channels. Finding the right raw materials in the market is the biggest challenge. Secondly, as compared to apparel brands, footwear brands comparably have less brand image in the fashion segment. Finally, even though India is the second largest manufacturer of footwear, yet the sector lacks fresh investment.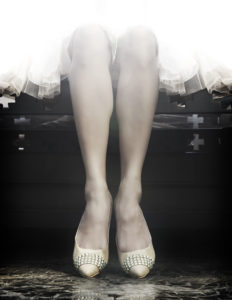 In spite of footwear being a fairly new fashion segment (Indian shoe designer), we are still competing in design and price points with both international luxury designer brands and the high street brands, because we fall right in the middle of the two markets. Our biggest advantage is the ability for us to custom-make shoes at an affordable price point, which is great for customers.
Evolution of Indian Footwear Industry
The Indian customers' demand for designer footwear has definitely seen an upswing. The need to own a custom-made shoe is the need of the hour. When I returned to India in 2005, designer footwear was just kholapuris with embellishments. A designer shoe with Western silhouettes did not exist in the market. Veruschka shoes were the first footwear designer to make western shoes with Indian sensibilities.  A shoe was earlier treated as a stepchild of fashion, but today the shoe is taking centre stage. Gradually the sector is converting to an organized sector and export from India is also increasing.
 Standard of footwear design Schools
A couple of years back footwear designing in India was really not given much importance. One must understand that the fashion industry is fairly new in India. Although now, there are institutes that offer degree courses as well as diploma courses in footwear designing and technology.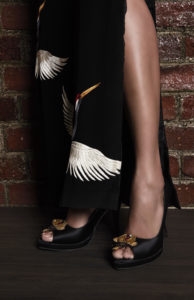 Since there has been a rapid growth of demand for qualified professionals in the industry, many institutes are setting up quality training courses.
 Lack of world-class Footwear Schools
The age-old craft of shoe making was limited to artisanal kholapuris in the past and the shoe design industry is a fairly new entrant in the Indian fashion space. But now with the growth of the footwear industry, more and more start-ups are venturing into the footwear sector, so it is very likely that we will see an increase in footwear designers and also footwear design schools, both of which will someday be better known world wide.
Designers' Role and Manufacturing Hub
India is definitely witnessing a change buyers' aspirations and demands; it is now becoming increasingly important for footwear to be of high quality. With customers becoming demanding and the industry becoming competitive, the demand for designers focusing on footwear is increasing. Footwear designers now have avenues and an opportunity to showcase their creativity.
Major Designs 
One of my personal favourites is a line of wooden heels I created. These were not only innovative but also wearable fashion, which is what Veruschka is known for. This collection was made for our first accessory show at Lakme Fashion Week.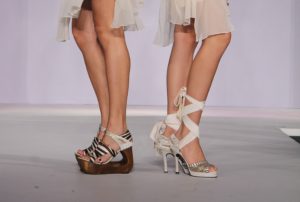 The line was constructed with maple wood, which is one of the strongest available, and it was polished to give a gorgeous shine. Recently we also launched our men's collection; and are very excited to now cater to them. We believe that male footwear fashion demands are changing and require the same attention as given to women customers.
Target Audience 
Veruschka targets women who are fashion-forward, ambitious and want to make a statement with their style choices. At Veruschka we believe that a comfortable shoe should not be a luxury but it is a necessity that everyone can afford. We create footwear for every occasion; from a regular office daywear to party styles and even bridal wear. We keep our price points low and try to reach to women and men all across the country via our website www.veruschka.in