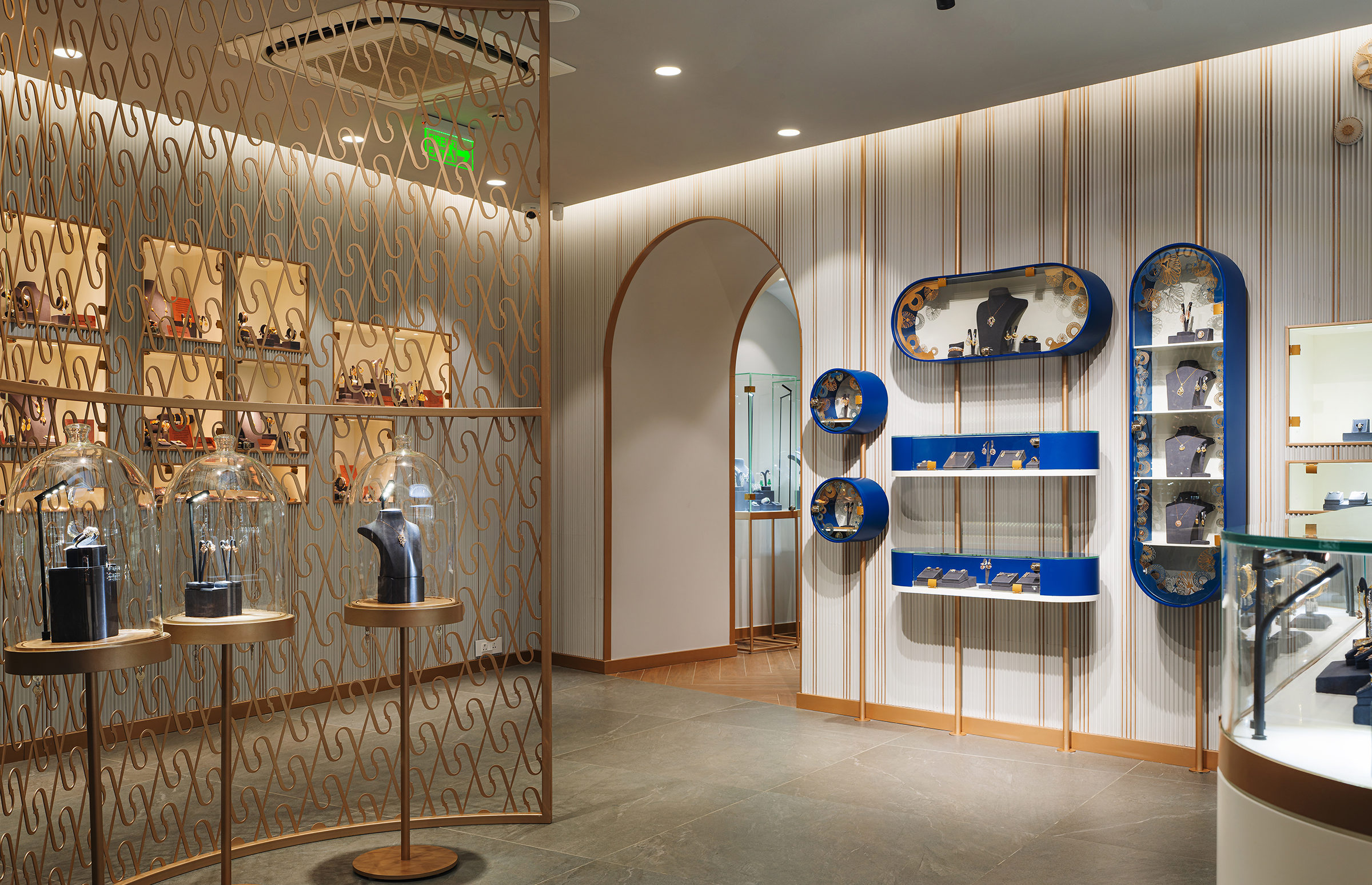 IRASVA, a one-stop destination for every day fine jewellery for women of today's age, launches its first store in the heart of Mumbai city. Located on Hughes road, the Flagship Store, offers a sensorial experience to help customers engage with a mélange of stunning jewellery. With an online presence across the country, the brand replicates its success with a minimal approach where eachcreation comes to life and surpasses themundane store experience for its clientele.
The new store presents an eclectic mix of contemporary and traditional jewellery which is picture-perfect for daily adornment and suits varied sensibilities. Meticulously crafted with perfection for today's women who are always on-the-go, each product embodies the true essence of self-love.
Nestled in the cosy arty expanse, the two-tiered store features bespoke furnishings and accents of fluidity owning the 'S – infinity' form from the brand's logo, and alongside featuring it as a filigree motif on the dividing panels. With elegant detailing, high ceilings, glass windows, reflecting mirrors and high-back chairs, the store exudes space allowing the customers to explore more. The new store is designed like a contemporary temple by Fitch, a world leading brand that pioneers state-of-the-art designing. Spread across almost 3000sq ft of retail area, the showroom is designed for self-discovery and is set against the backdrop of world-class décor. The customer experience is further elevated by trained brand custodians at the IRASVA store.
Speaking on the first-ever store launch, Leshna Shah, Founder & Creative Head, Irasva says, "At Irasva's flagship store, we have attempted to offer the consumer an experience to browse the collection at leisure. We want to move away from the typical transactional experience that the customer faces elsewhere. Our store designed by Fitch, the global experts in jewellery store design reflects this experience."
"We have tried to create a premium sensorial experience for the consumer, encouraging them to browse, explore and engage with everyday fine jewellery. It is a timeless minimal approach where the brand, product and the customer stories are the key focus. A sensory approach where the brand manifests itself as a physical experience," she adds.
The CEO, Amit Gadkari further explains the mindful use of technology at Irasva's Flagship store, "We have tried to bring the retail experience to life utilizing the space, the story telling interaction between the staff and the customer and using technology as a supporting tool. People don't use technology for the sake of technology. Hence we aim to use technology which is relevant and not decorative. Thus creating a seamless brand experience that places our customer at its heart."
With great zeal for jewellery, IRASVA was founded by Leshna Shah who believes that minimalism and elegance together make quite a statement and global design aesthetics go really well with the emerging trends. Expressed through form, functionality and fashion, the brand displays its multi-dimensional design language through its jewellery.