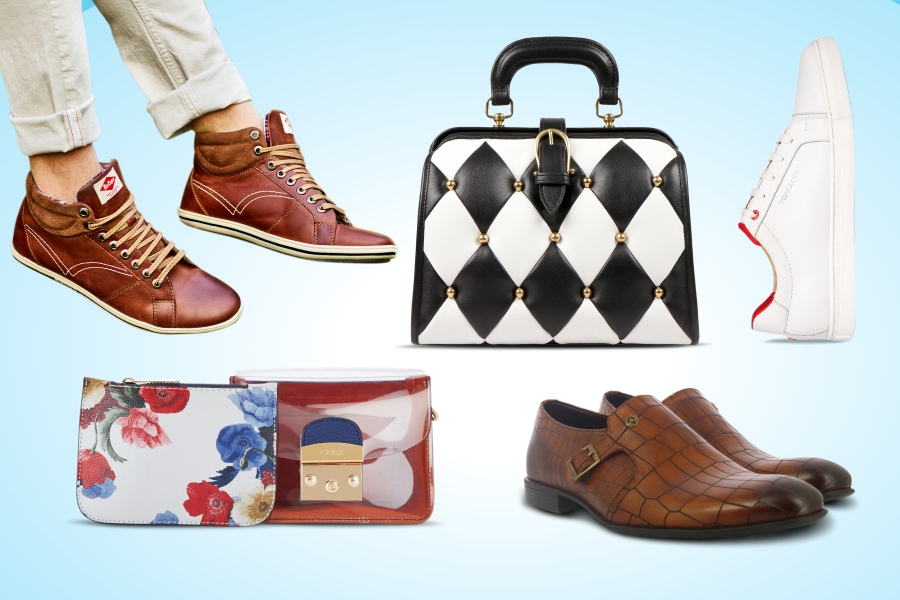 Aubin Dynamic Sling Bag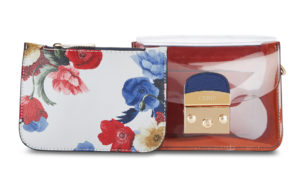 The signature sign of spring and the perfect pattern to spruce up your summer staples is a pretty floral pattern. Aubin Dynamic Sling bag has a beautifully designed changeable floral and striped pattern with detachable shoulder straps and push lock. The soft and sweet tone with bold punch of colour, makes it a smart and versatile choice.
Juno Graffiti White Sneakers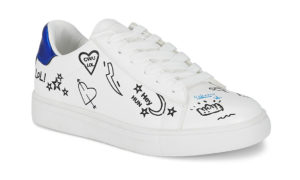 While sneakers get their fair share of fashion love, there's one from the bunch that stands the test of time as a shoe-rotation regular: the white sneaker. With colourful doodle details, Juno Graffiti White Sneakers, make for an uber-stylish pair of footwear and effortlessly complete any and every outfit.
SHOEMATIC by ALBERTO TORRESI
Alberto Torresi launched its latest range of versatile footwear –Shoematic. A classic blend of unique designs and modern approach, each product from the collection offers great durability.
With each element having a purpose, shoes of this collection are devised to construct a comfort fit system under the memory technology. Embracing formal as well as semi-formal styles, Shoematic by Alberto Torresi presents best-suited options for any affair.
Charlit by Toni Rossi
Charlit from Toni Rossi is a minimal yet classy sneaker featuring bold red inner tone and rich soft leather upper atop a light weight sole to create a classic silhouette. Stay classy outside with a dash of boldness inside without being loud, literally!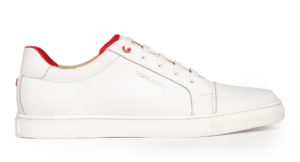 Boasting a sleek and refined low cut design, the subtle shape gives a retro appeal while branding across the sidewall completes the style. The shoe features dual density cushioning for additional comfort, whilst the outsole offers improved durability and traction. A perfect addition to your wardrobe, work this luxurious style with rolled up chinos or favorite pair of denim.
Available at: www.tonirossi.com and all leading E-commerce platforms
SS'19 Collection for women by Woods
WOODS London has introduced its Spring Summer'19 Collection for women which is high on both style as well as comfort.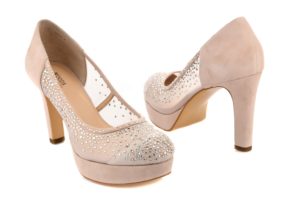 Footwear is something which instantly grabs attention and is one of the most important things in our wardrobe which reflects our personal style and taste. WOODS Spring Summer '19 collection for women has been designed keeping this aspect in mind, claims the brand.
The Roaring 20's by Hidesign
The new collection of bags by Hidesign is influenced by the 1920's, an era known for its vivacious parties, speak easies, and a sudden boom in the economy of the United States and Europe.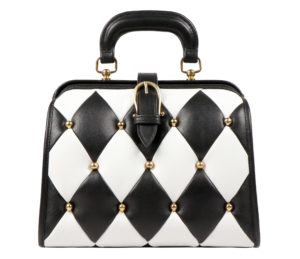 There was a sudden upsurge of glamour, women experienced freedom first hand, it was the time when the world fell in love with Jazz, it was more than music, it became a way to express and communicate their thoughts with others. Designed by Hidesign's founder Dilip Kapur, the collection has bold details and wild designs that brings this most exciting age alive. The range offers shoulder bags, casual everyday bags, sling bags, backpack, clutches and wallets. There is newness in the shapes, colours and details.
High-tops by Lee Cooper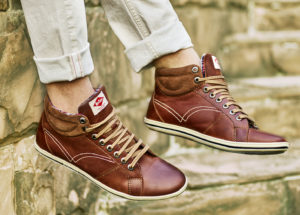 These high-tops by Lee Cooper aim for functionality and are designed to last. Crafted in premium quality leather, with an absolute attention to details and an extra comfort sock, these will be your all time fav go-to pair of sneakers.
Marché Shoes by Pooja Bohra
Marché Shoes,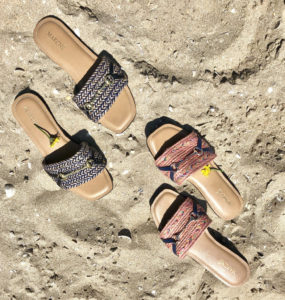 the brain child of Pooja Bohra, a designer and graduat from Arsutoria School, Milan, has made debut. Her designs are chic and represent the modern woman. Vegan and comfortable her shoes can be worn all day.
NY COOL WEAVES by  Paul & Finch
The NY Cool Weaves collection by Paul & Finch was designed making sure it would be the shoe of the season and all year round.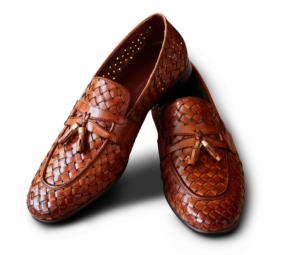 Each piece displays an uncanny ability to keep your feet airy. Crafted with 100% leather, hand-woven allowing air to pass through.Handcrafted for performance, comfort and style unmatched. The NY Cool Weaves are inspired by NYC and are some of the best-looking shoes for office and parties. The 2019 men's shoe collection features a wide range of styles. Find your fit at select Rocia, Inc. 5, Atesber and Regal store near you.
NEW CELL STELLAR by Puma
There is always something inherently cool about being bold and confident. Here's a chance to stand out and shine as sports brand PUMA introduces the all-new CELL Stellar for women. Worn by Cara Delevingne, her refreshing bold style encourages women to add a streak of cool while they dare to only put their best foot forward. During the 1990s, PUMA innovated and introduced the first iteration of CELL Technology. Its hexagonal cells provided optimal shape for stable cushioning and stronger movement.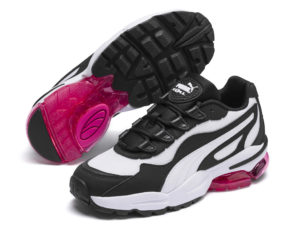 The CELL Stellar is an all-new women's silhouette, pulling design cues from CELL Alien and redesigning them for the street with feminine aesthetics. Its low collar provides countless styling opportunities – think tube socks or tight-rolled pants, the ideas are endless.
Ultra Vertical by The North Face
The North Face Ultra Vertical is a trail running shoe that's created for the neutral runner. It features a modern construction that veers away from the bulky façades that have taken over most trail shoes of today.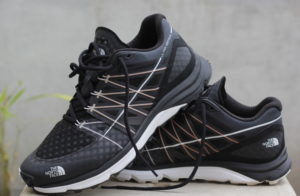 The design, which now evokes the feel of a casual road shoe, allows the potential wearer to use the product for various purposes. The sole unit makes use of various technologies which aim to deliver a well-rounded performance on the unpredictable terrains. A noticeably aggressive outsole helps in providing traction, ensuring surface control whenever it is needed.
Handbag by Swansind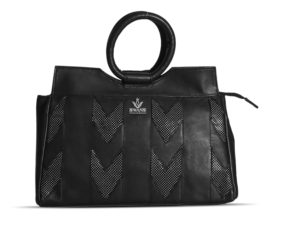 Swansind introduces a globally inspired handbag line. These chic and stylish bags are made with superior quality. Match them with your outfits and swirl gracefully in style wherever you go. Available at: www. Swansind.com.
BIG BOLD COLLECTION by SWATCH
Inspired by bold ideas, designed for even bolder personalities: Swatch introduces its brand new BIG BOLD collection featuring six different watch models.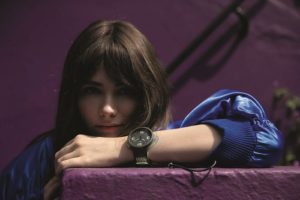 With a kick from urban streetwear, each BIG BOLD is a statement piece boasting a striking Ø47mm watchcase. The Swiss watchmaker's new product line calls out for those who are not afraid to put themselves upfront and who are proud to be different.BIG BOLD is an attitude, a mindset, a way of 'being' in the world. It is a kind of swagger that is irreverent, confident, and entirely unexpected.
BIG BANG from HUBLOT
The new Big Bang Sang Bleu II passionately channels the design skills of world famous tattoo artist Maxime Plescia-Buchi. A case with more finely-chiseled lines is conveyed in three dimensions. An expression of the passage of time, the hands – two elongated diamonds and an arrow – are stylised fragments of tattoos, set above a hypnotic chronographic movement.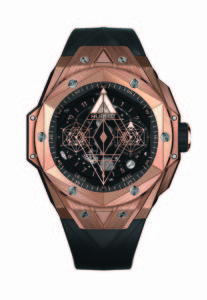 Even more disruptive, the Big Bang Sang Bleu II channels the creative inspiration of Maxime Plescia-Buchi into its three-dimensional angles and edges. The motif spans the case, cutting into its hexagonal bezel, and carving into the sapphire crystal, juxtaposed against the hands with their geometric lines, and moulded onto the interchangeable bracelet. The dial plays with transparency, allowing glimpses of the Unico movement. It is feat of construction, almost architectural in scope, in a 45-mm case.
Smartwatch by Fossil
Based on the latest Qualcomm Snapdragon Wear 3100 platform and the newly redesigned Wear OS by Google, Fossil Sport Smartwatch boasts of various new technology features including extended battery life, a new battery saving mode, enhanced ambient mode, integrated heart rateand GPS capabilities.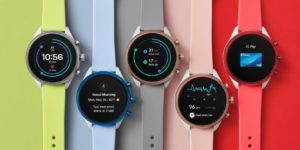 The all new Fossil Sport is designed to be the ideal companion for all health and activity enthusiasts in striking the right balance between all aspects of their lifestyle – be it work or workout. Fossil Sport launches with six colorways, two case sizes (41 and 43 mm respectively), and endless strap options. The new nylon and aluminum case make this the lightest smartwatch to date and sits alongside 28 new silicone straps to give the wearer endless colorful combinations.