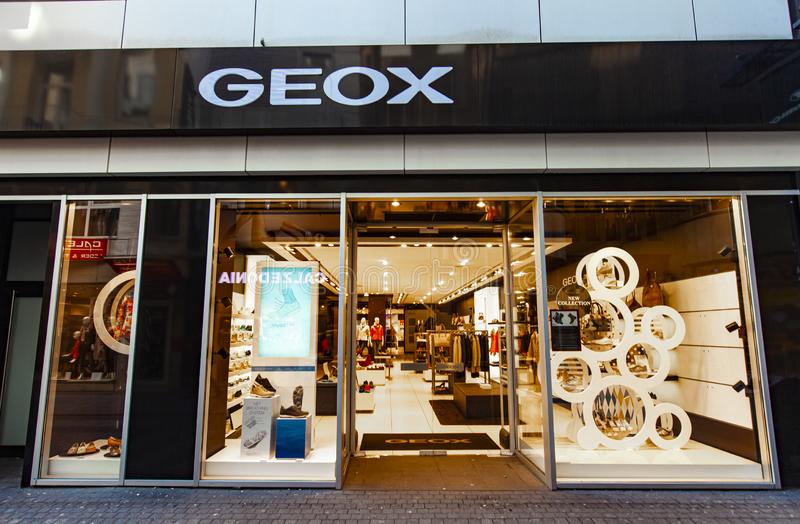 Italian shoes and clothing brand Geox is going to close about eighty stores in the coming years, fifty of which are in Europe. Last year the Italian retailer's net loss increased five-fold to almost 25 million euros.
Geox accelerates the restructuring of its store network and closes eighty stores worldwide over a period of three years. Fifty of these are located in Europe, the others in North America, Japan and China. The company already has only two stores left in the United States. The decrease in Geox' store network is remarkable: at the end of last year it had 974 stores worldwide, 454 of which are company-owned. That number was already down significantly from 1015 a year earlier.
The Italian company has been going through a restructuring process for several years: president Mario Moretti Polegato wants to streamline the store network and invests in online. However, the new wave of store closures indicates that the transformation is not going fast enough for him. This is also suggested by the frequent changes of CEO in recent years: since July 2017, the chain has tried no fewer than four CEOs, Textil Wirtschaft writes. The last change dates from the beginning of this year, when financial director Livio Libralesso was promoted to CEO.
In 2019, Geox suffered a net loss of almost 25 million euros compared to a loss of 5.3 million euros a year earlier. The sharp increase is partly the result of non-recurring costs related to the announced closures. Geox' turnover last year was 2.6% lower, at 806 million euros.
The outbreak of the corona crisis is an additional setback for the company. After a good start to the year, the trend has been downward since February. In China, where Geox recorded sales of 26 million euros in 2019, 20 of its 65 stores were closed for two weeks. Comparable sales after nine weeks fell by 50 % compared to the previous year. The brand's home market, Italy, has also been hit hard: revenue fell 44 % in the ninth week of the year.