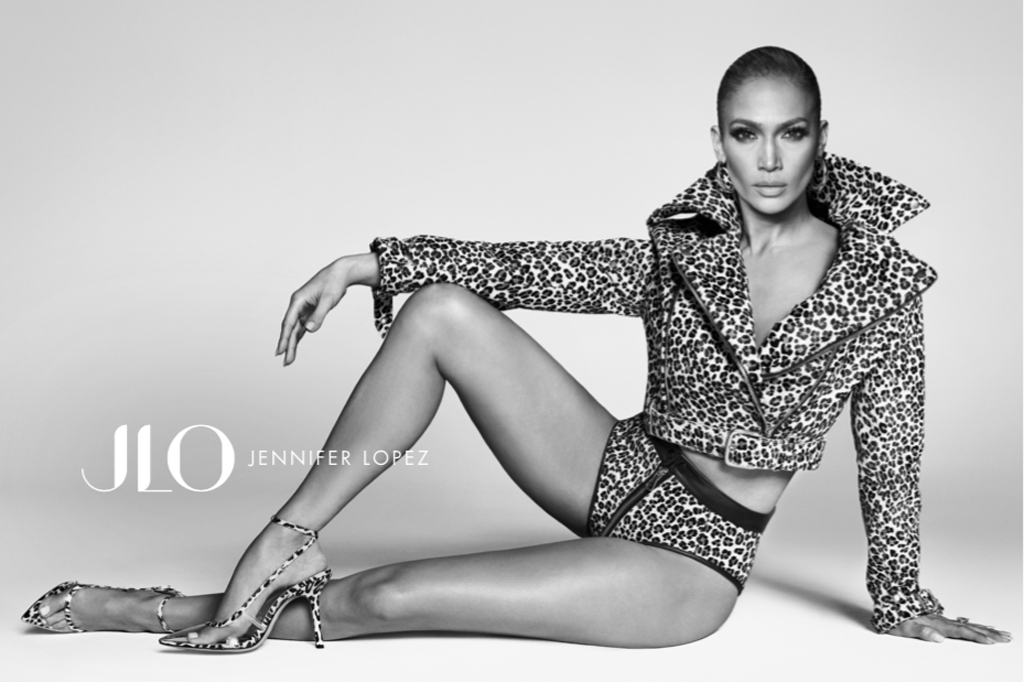 Jennifer Lopez is further cementing her place within the fashion industry. Camuto Group has announced the launch of JLo Jennifer Lopez, a shoe and bag collection created in partnership with the multi-hyphenate artist. The first batch of shoes will debut in spring '20, with handbags to follow.
"There are so many facets to my career, and that's what I wanted to bring to my collection with DSW. This collection represents three cities that have become such an important part of who I am: New York, Los Angeles, and Miami," Lopez said in a release. "We're bringing the downtown street style that represents New York, some old Hollywood glamour, and a vibrancy that's representative of Miami. With this collection, it's my hope that people can find and represent multiple sides of themselves, all while remaining true to their most authentic self."
The spring '20 collection includes a wide range of styles, such as sky-high heels, sneakers and ankle boots. The trifecta of cities that have inspired the line can be found in the detailing on the shoes, including studs, bold colors, animal prints and crystal embellishment.
"It is a very broad-based collection and very much based around her lifestyle," Camuto Group president Simon Nankervis said. He added that each of the designs will evoke J-Lo's signature glam point of view, even across pieces you might not typically pictured her in. "She was very clear on how she would wear these and how she'd want it to look. So, there is nothing basic in this collection."
In addition to the spring range, JLo Jennifer Lopez is launching a capsule to celebrate the launch, with five limited-edition styles debuting in March. Five styles are available for pre-order now, with additional styles added online every couple of days through March 9. The goal of this is to keep fans engaged between now and product launch, according to Nankervis.
"It really is around keeping the buzz, keeping the vibe, keeping the energy. Because a lot of the time when you do these announcements, and there's a huge gap between when you announce and when the product's available, you tend to lose a bit of the impetus," Nankervis explained. "So, the way we've structured our launch campaign is really around making sure we are engaging with both Jennifer and her fans almost every couple days so we're building up the excitement."
Designer Brands envisions the partnership as a marriage between two brands: Camuto Group and J-Lo. Lopez is leading the creative vision for the product, while Camuto Group is bringing its internal design, production, sourcing and marketing capabilities.
"This is more than just a traditional licensing deal. Our partnership creates a business that will design, source and sell footwear and accessories," said Roger Rawlins, CEO of Designer Brands. "We'll operate the business jointly, with day-to-day activities led by various operating units within Designer Brands. This partnership is intended to grow as a living, growing business."
The "On the Floor" hit maker already has three other high-profile fashion deals for the spring '20 season. In addition to starring in Versace's campaign — wearing the dress — Lopez also appears in ads for Guess. Additionally, she is the newest face of Coach and helped the American label launch its new CitySole Court sneaker.
Lopez previously had a namesake shoe collection under a partnership with Titan Industries. She also partnered with Giuseppe Zanotti on multiple capsules.