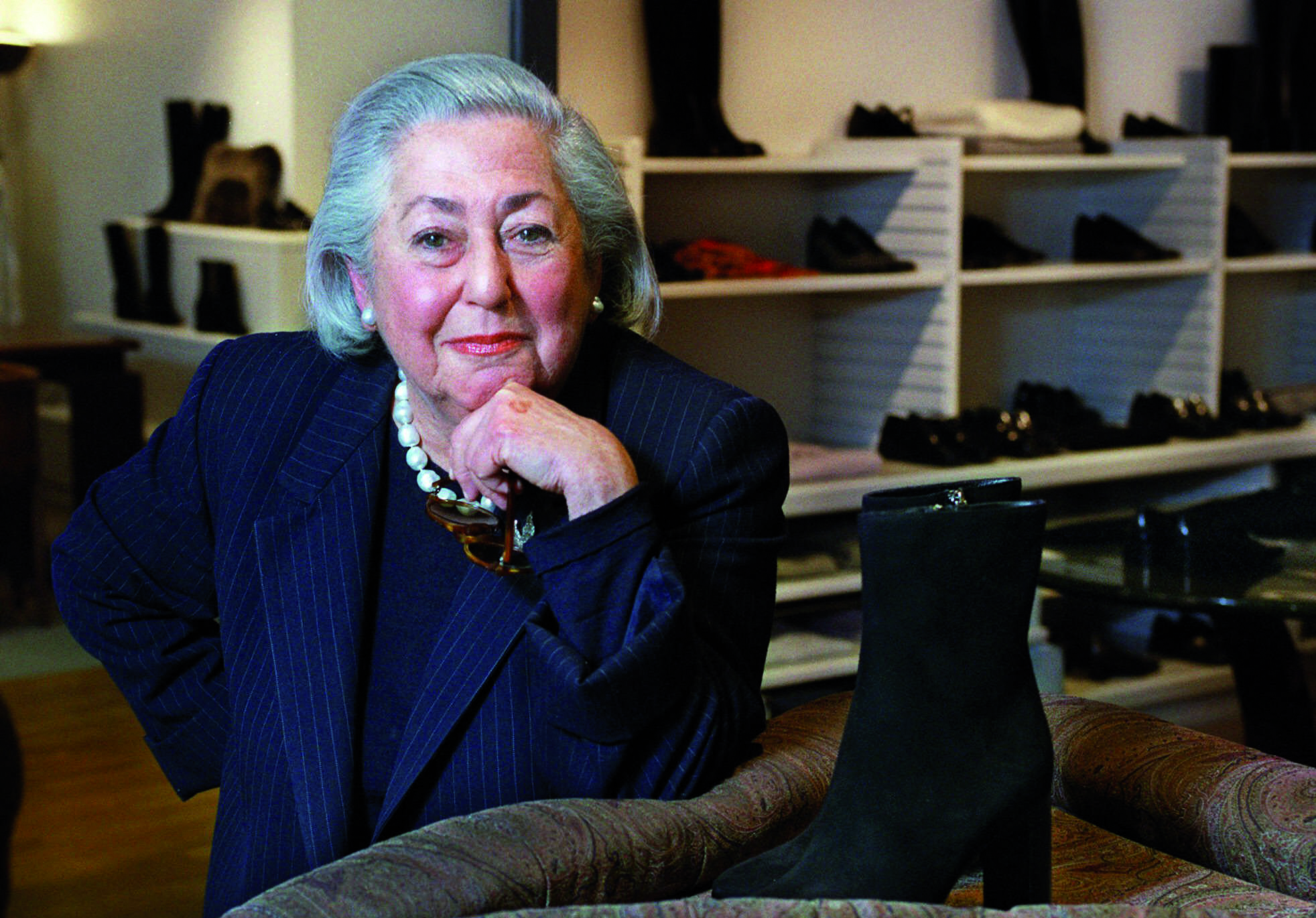 Joan Helpern, one half of the famed shoe duo behind the Joan & David label, died at Carlyle hotel in New York. She was 89. David Helpern, Joan's husband and business partner, died in 2012.
Together, the couple founded a footwear company in 1967 in Cambridge, Massachusetts. A decade later, they introduced the designer Joan & David brand, which soon became a global player. After decades of success, the brand began to experience challenges amid new competition.
In 2000, after Joan & David filed for bankruptcy, Maxwell Shoe Co. acquired rights to the brand. A few years later, The Jones Group bought Maxwell and absorbed Joan & David as well. Today, Sycamore Holdings owns the rights to the brand, but it is not being produced.
According to industry veteran Arthur Samuels Jr., whose family founded Golo Shoes, "She was honest, forthright and passionate about what she did. She was dedicated to creating the world of Joan & David. She had a point of view. She wasn't all over the place with her designs. She knew what she wanted to create."