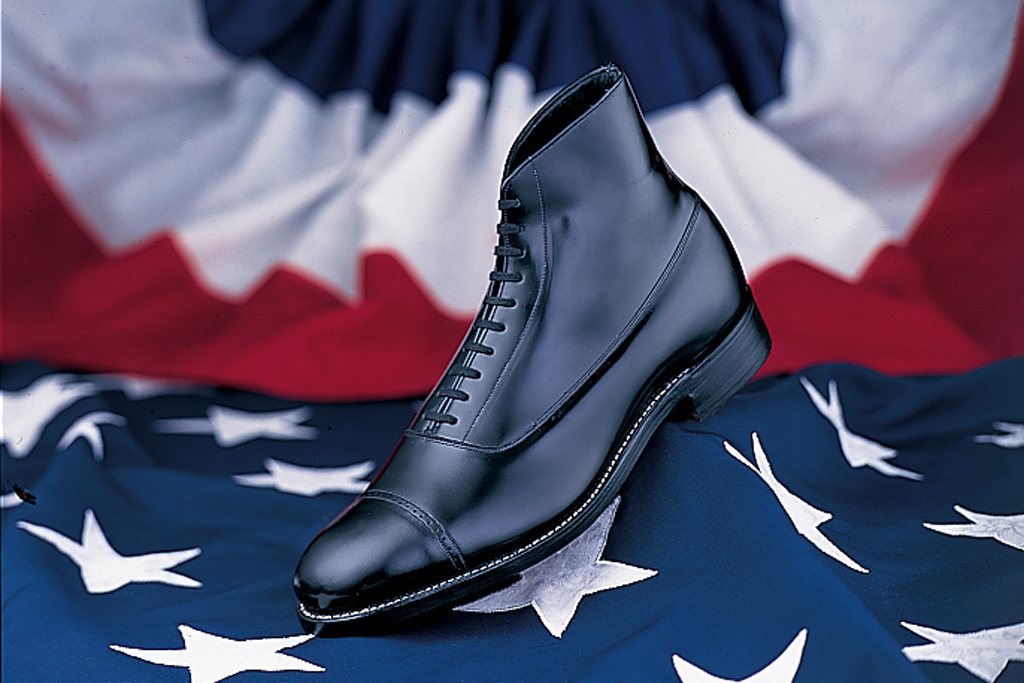 Keeping with a tradition started in 1850, legendary shoe brand Johnston & Murphy will be creating a pair of shoes for the next commander in chief, regardless of party affiliation. And, in a historic turn of events, it might be the first time a pair of women's shoes will be crafted.
William Dudley, an immigrant shoemaker and founder of Johnston & Murphy, originally named The William J. Dudley Shoe Co., offered to make a pair of custom shoes for President Millard Fillmore, who accepted his offer.
Continuing down the presidential line, there's Abraham Lincoln, who wore a pair of lace-up boots in a size 14, the largest shoe crested by the company to date.
It wasn't until President Benjamin Harrison's shoe made in 1889, however, that the company became Johnston & Murphy. It was acquired in 1886 by two new owners.
Moving on, Theodore Roosevelt opted for sturdy dress boots, while John F. Kennedy preferred black wingtips.
Herbert Hoover wore a size 11 1/2 AA, the narrowest ever created for a president, while Lyndon B. Johnson need specially designed shoes to accommodate the difference between his right foot, and 11 C and his left an 11 1/2 C.
Barack Obama had two pairs of shoes crafted — black oxfords complete with a box handmade of loa wood from Hawaii in addition to a modern version of Lincoln's lace-up boots.