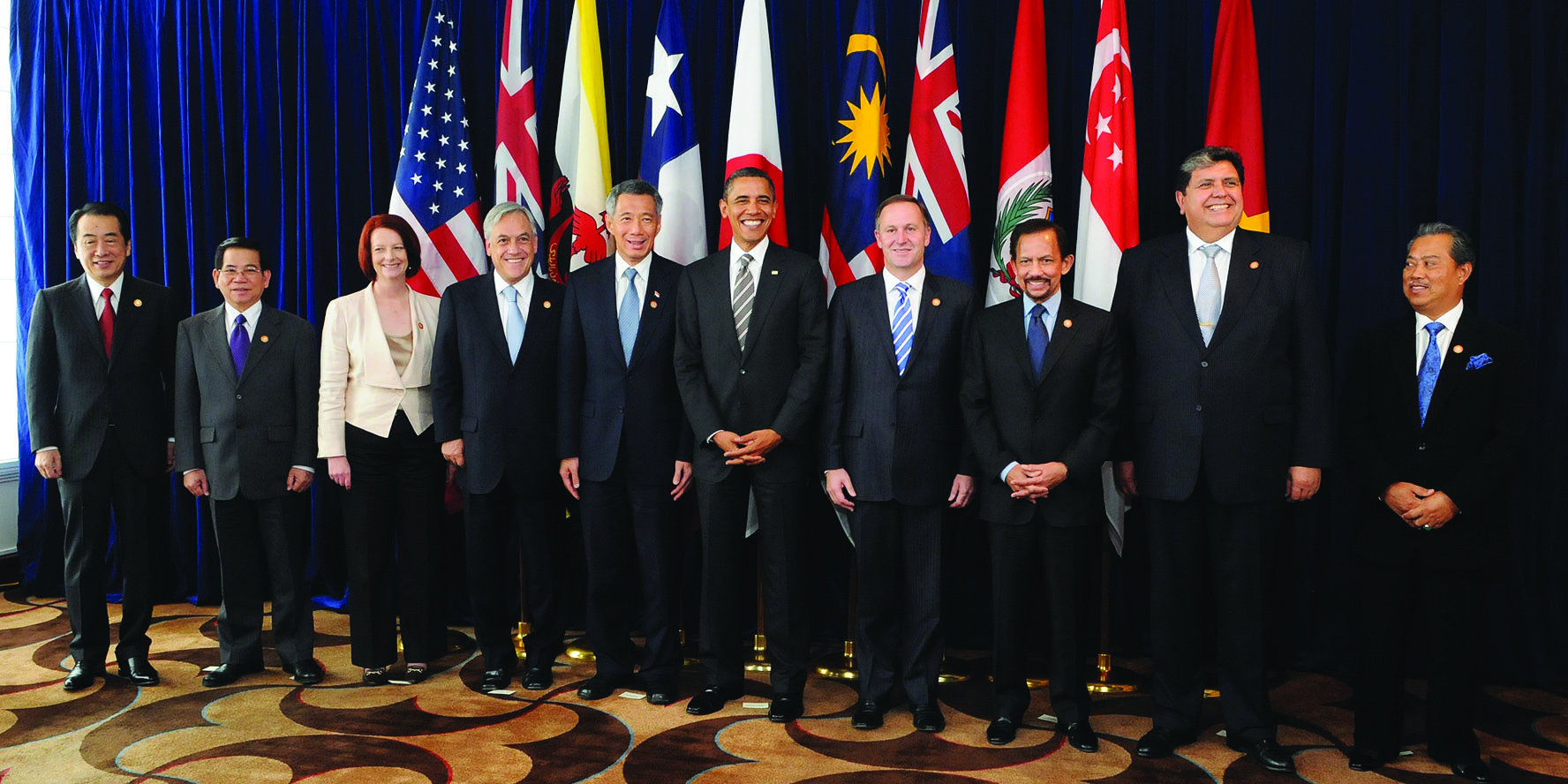 Boston-based athletic brand New Balance is taking a stand against the Trans-Pacific Partnership. After remaining neutral on the controversial trade deal, the brand announced it was changing its position.
In a conversation with Footwear News, the company said fundamentally it was anti-TPP because the deal would be bad for U.S. footwear manufacturing and jobs, as well as threatening New Balance's lead as a top domestic athletic-shoe manufacturer.
"From the moment TPP started to be contemplated, we were skeptical and nervous and had some concerns. We knew … the tariffs that help us maintain our domestic workforce would be squarely in the targets,"

Matt LeBretton, VP of public affairs at New Balance
Generally the footwear and fashion industries have been big TPP supporters, arguing the agreement opens markets for U.S. goods and that it will help lower prices for the consumer. The Footwear Distributors and Retailers of America expect the deal will save about $6 billion in tariffs in its first decade.
According to LeBretton, New Balance specifically took issue with tariff reductions on footwear, which were implemented at a much faster pace than expected. He also said he had concerns over the enforcement provisions in the deal.
Up until this point, New Balance has remained quiet on the TPP because the company had a handshake agreement with the Office of the United States Trade Representative, Bretton added. The company said in exchange for being neutral on the deal, the USTR would help support New Balance's efforts to get the Berry Amendment extended to athletic footwear and set up a meeting with the Department of Defense for the brand.
Since the 1940s, the Berry Amendment has required that military uniforms to be made in the U.S., although sneakers and athletic footwear have remained outside of the regulation.
Critics of New Balance's position are quick to challenge the brand's decision to come out against the deal, citing that nowhere in the agreement is the U.S. military footwear issue even addressed.
The move today also puts the athletic player in a tough position as an outsider on the issue in its own industry.
In March, executives at Wolverine World Wide, Elan Polo, Lacrosse Footwear and H.H. Brown (which all produce shoes at home and abroad) signed a letter endorsing TPP.The American Apparel and Footwear Association also reiterated its support of both the Berry Amendment and TPP today. (New Balance president and CEO Rob DeMartini is the chairman of the board.)