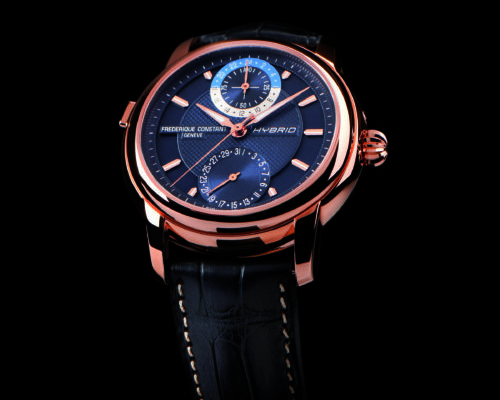 The luxury watchmakers are aware of this new booming section of people that doesn't shy away from investing in watches and look forward to products that makes them stand out in the crowd.
– By Arun D'Silva, Director, Retail Interface Pvt. Ltd. (Brand Strategist Frederique Constant India)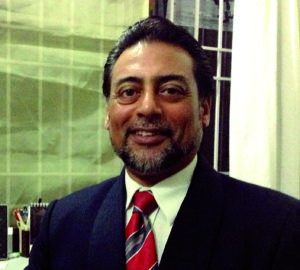 Luxury watches in India have long been associated with the rich and famous and of course, the royal families, for they carry a certain panache and prestige with it. Many luxury watchmakers for long catered to these elite class of customers through their master craftsmanship and bespoke design that won them a great following among the who's who of the country.
Times have changed, with young Indians equipped with higher disposable income, thanks to their quality of education combined with higher paying jobs and changing lifestyle has given birth to a new segment of customers that appreciates watches, which resembles their personality and outlook towards life. The luxury watchmakers are aware of this new booming section of people that doesn't shy away from investing in watches and look forward to products that makes them stand out in the crowd.
Taking into consideration the traditional customers and the ones who have recently joined the club, the luxury watchmakers are leaving no stone unturned to appeal and cater to these segments by innovation, design and technology that is unmatched and goes hand in hand with current times. Thus it clearly is the best of times for luxury watchmakers in India. They are not only adapting to the changing times but certain big brands are associating with megastars to drive the message to a larger audience. India has come of age for luxury products, in general, and high-end watches, in particular. As the country's economy has boomed, creating several new billionaires, Indians have learned to carry their watches with elan. The world's leading watch brands are now vying for a slice of the Indian pie in this growing luxury market.
Industry experts peg the luxury watch business at Rs 1,000 crore and estimates that it is growing at about 20 percent a year. For many, luxury watches are not just fashion accessories. They are pieces of art. Traditionally, jewellery watches for women were the biggest sellers. With 24-carat gold straps and brilliant diamonds, they commanded a huge 70 per cent share of the market because they were also regarded as an investment. But times are changing and over the years, the luxury watch market has grown beyond just pretty pieces. Top-end watches that were driven by brand name are now evaluated for their complications and uniqueness in design and even adaptation to technology.
One of the biggest statement-making pieces in the luxury watch market has always been the tourbillon. Invented over two centuries ago by Swiss watchmaker Abraham-Louis Breguet, the tourbillon movement has been an enigma to watchmakers and collectors alike. Today, watchmakers are grappling with how to make this mother of all complications "tech-savvy" and they are not too far from doing it.
Consider the Hybrid Collection from Frederique Constant. It is a classical mechanical movement with 'smart' features. It not only connects to a smartphone but also has a built-in analytics capability that tracks critical mechanical and electrical parameters in the movement.
Technology, innovation, AI, affordability have not necessarily been terms associated with the luxury watch industry. But they are a reality that even the Swiss cannot ignore. To their credit, they have embarrassed these realities and innovated to remain relevant.
For example; Apple watch, and others of the same ilk may have claimed the 'real estate' on the wrists of the millennials and also millions of consumers investing in the convenience of having a mini-computer strapped to their wrist. Why wear a watch that can only tell the time when a smartwatch can answer your calls, text your friends and track your fitness goals?
But many watchmakers  look at this as a huge opportunity to replace the device with a classical watch with smart functions.The millennial who normally would not buy a regular watch, now is a huge target group for the Swiss watchmaker.
The first Horological Smartwatch was introduced at Baselworld 2016. With smart features, and the ability to connect to a smart device, it was the first Swiss timepiece with smart capability on an analog platform using a regular quartz movement. It allowed the timepiece to connect to a smart device and track all the parameters as a done watch, but it also looked extremely elegant and very classical.
A growing swathe of people reject wearables that 'ping' us away from the present moment. 'Will innovation drive demand?' … It most certainly will.
The Swiss watchmaking industry is full of staggeringly creative and talented people, with watchmaking talent focused on creativity and lateral thinking leading to new and innovative designs that have transformed how we keep time.
Watch brands that seize the opportunity to make the ideas of the past relevant in the 21st century are more likely to cement their place in the industry and its future. By looking to the future, rather than to the past, the watch industry has an opportunity both to remain relevant and to reach new consumers.