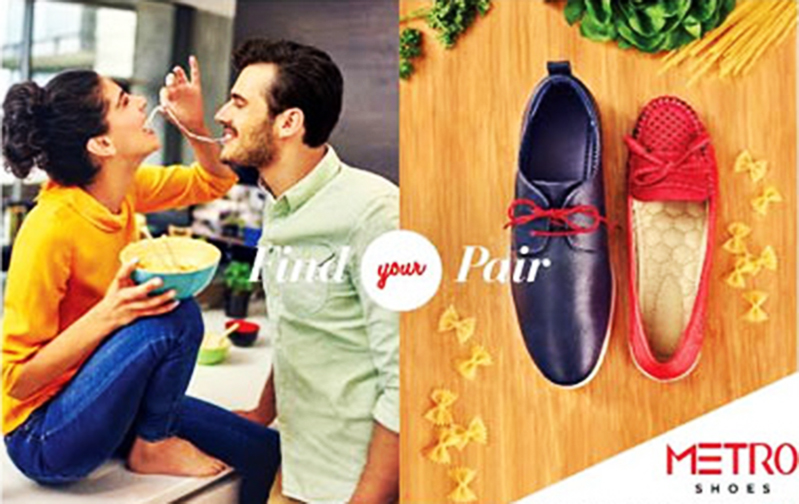 Metro Shoes has launched 'Find Your Pair' campaign. The campaign involves a multimedia integration of print, promotions, public relations and digital platforms to target men, women and children.
Talking about the new campaign
Farah Malik Bhanji, Managing Director and CEO, Metro Shoes Limited said,

"Metro Shoes as a brand has always aimed at being pertinent to the times. We have designed this integrated campaign to appeal to the sensibilities of our target audience. To build a connect with the consumers we have launched a campaign that twists conventional ideologies and renders it relevant. We have a fantastic range of stylish, on-trend and contemporary footwear that will appeal to our all customers."
The term pair implies finding a soul mate; however in today's day and age, finding one's pair could imply having a strong connect with someone, best friends and confidant, father and son, siblings, etc.