Metro Shoes is the largest Indian retailer of footwear and accessories in the country. It today boasts a chain of over 436+ showrooms across 107 cities. In 2015, the company entered into a business arrangement with international footwear brand Crocs for operating its EBOs pan India. It is also considered as a springboard for many international brands such as, Clarks and Skechers, to mention a few, entering the Indian market. In an exclusive interview with S&A, its MD, Farah Malik Bhanji, answers a range of questions from retail strategy to in-house brands.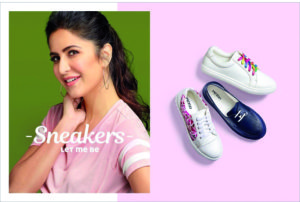 Give us an overview of how much retail consolidation you have achieved during the last few years.
Today the company is the largest Indian retailer of footwear and accessories across India. Metro Shoes Ltd today boasts a chain of over 436+ showrooms across 107 cities. We have been opening 50+ stores per year for the last 3 years.
Some of the renowned brands have teamed up with Metro Shoes. How significant change the association has brought?
In 2015, the company had entered into a business arrangement with Crocs for operating Crocs EBOs pan India. Currently, there are total of 64 stores across 48 cities. The expansion plan for year 2018-19 is 35+ stores. Metro Shoes Ltd has managed to increase throughout India Crocs' stores by more than three times since becoming its national retail partner and has executed plans for aggressive growth of the brand in high streets, malls and airports.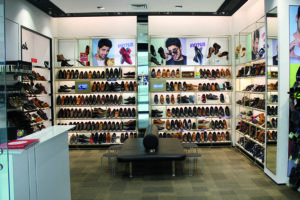 In addition, we retail several international brands in our stand-alone outlets and are the largest seller of Clarks, Skechers etc in India. We are considered as a springboard for any international brand looking to succeed in the Indian market.
How are the in-house brands performing in comparison with the global brands? What products have shown best performance?
Our in-house brands have shown very healthy growth. Due to market conditions and online discounting international brands have been facing a lot of operational challenges. Our in-house product has allowed us to fulfill customers' requirements as we source from domestic and international suppliers to cater to customer's needs. Fast growing categories include men's premium and athleisure for men and women. In addition, we are seeing good growth in the wedding collections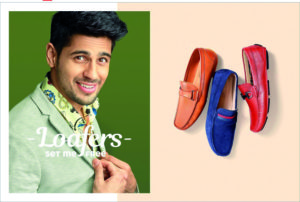 Recently, we witnessed Metro opening more retail outlets in South India. Does Metro have a South India-focused retail strategy at present?
The expansion plan for Metro shoes is towards a robust pan India presence especially in tier 2 and 3 cities. We evaluate expansion on a store-to-store basis factoring rentals, space availability, ease of doing business, emerging markets and competitive intensity.
What makes a Metro store different from other MBOs?
Each Metro store is an establishment in its own, showcasing the best of footwear for the entire family. Be it casuals, trendy, work wear, or dressy shoes for a wedding, the stores display a varied range. Metro Shoes also provides young tots with comfort and style. With a strong commitment to fashion and customer service, Metro Shoes strives to be the leading fashion footwear brand in the country.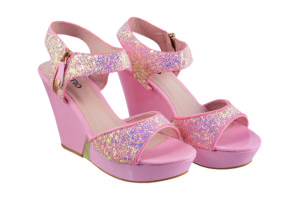 At Metro shoes we strongly believe that customer is king, and shoes are just a medium for us to service our guests. Our front-line staff are our biggest assets and the main brand ambassadors of our company. We work on enhancing their knowledge and skills by imparting continuous and incremental training by in-house as well as external trainers covering customer centricity, sales capability, store management and visual merchandising. At our core, we are an organisation that believes in continuous innovation, be it in product or the experience we give to our guest, no matter where they interact with us. In today's rapidly changing environment, customers demand and taste must be catered to and that is what we continuously endeavour to do.
Retail space scarcity in the metros has been a major concern. How this has affected your strategy?
Today most of the premium malls levy very demanding terms and conditions for space acquisition. The best malls across cities have different parameters towards allocation of stores to specific brands depending upon their categories. We try to be in constant touch with the mall leasing team as well as with local brokers to get the best possible visibility inside the mall or even on the high street, we also prefer to wait in case of a good property which is already occupied by some other tenants in a quest to acquire the finest location for our business and ROI from the said location.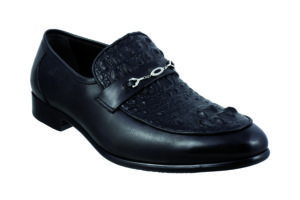 Our 430+ store launch experience comes very handy in negotiation and a strong operation, business, project and legal team usually helps us to gauge even the smallest details of any location shortlisted by our operations team.
You have a strong online ecommerce platform, given the recent major development in the segment, what major development do you expect?
Online has emerged as a strong sales channel. We are incorporating the data we get of customer preferences to merchandise more effectively. We have invested significantly in our own infrastructure for online sales. Walmart's acquisition of Flipkart is still a work in progress and we are waiting to see the impact that will have on the business. The consolidation of online players should increase the ease of business. However, it may also bring strong international competition given the strength of Walmart sourcing. Going forward we see online as another way to delight our customers and will do whatever necessary to be a market leader.
What changes do you expect in the industry in the next few years? And where do you see Metro Shoes in it?
2018-2019 is going to be the Harvest Season for omnichannel. We at Metro shoes have invested in systems to enhance omnichannel to help translate into growing various business segments and enhanced overall profitability metrics. Data and change management will be key factors for any retailer.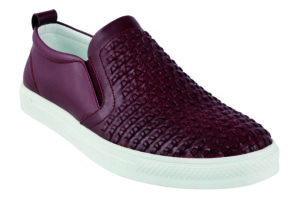 Sport lifestyle will continue to rule in 2018. Recently, Metro Shoes hosted a sneaker festival where customers were given an opportunity to customise their sneakers with the help of professional doodle artists who were made available at selected Metro stores across the country. This activity saw an increase in purchase of sneakers amongst both men and women.
It is creating these moments of delight that is going to keep us as a preferred destination for our guest. We will be focusing on experiential retail and becoming the brand of choice in a competitive environment.