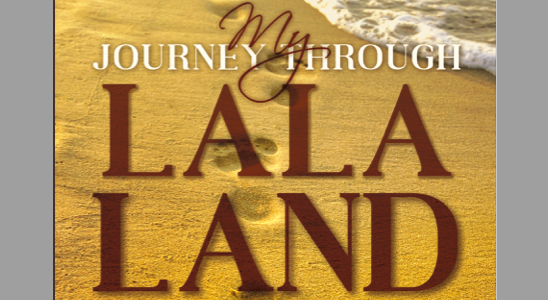 BD NATHANI'S MEMOIR TO BE RELEASED ON 20TH FEBRUARY'21
The memoir, My Journey Through LaLa Land, documents the professional journey, and also dispels myths about traditional family owners in India, also known as lala. BD Nathani initiated his career as a sales executive and went to launch some of the most successful footwear and lifestyle brands in India, especially in the 90s and 2000s. The book is scheduled to be launched on 20th feb'21.
ABOUT THE MEMOIR
If you were to imagine a lala, would you see an unruly looking man looking over his accounts or a well-groomed man in a three-piece suit? If you saw the former, it is likely because in a country where the majority of small and medium businesses are famil- owned, lala is seen a derogatory term for an unprofessional leader or owner of a business. In My Journey Through Lala Land, a memoir of a humble salesman and a marketing genius, B D Nathani dispels the myths associated with traditional family-owned businesses. Whether he worked for a Gujju lala or a Baniya lala, the author describes how most traditional family business owners in his experience built successful businesses strategically. Besides, they also enabled him to launch one of the most well-known international footwear and lifestyle brands in India, including Lotto, New Balance and Hi-Tech. The book also tells the true tale of how the author built and grew Woodland from a small footwear company-based in Delhi's Karol Bagh to an international brand with the help of a visionary family business owner. However, in the beginning, the going was not hunky dory. The author who always dreamt of traveling the world began by selling a cough syrup. The book, thus, is an excellent read not only for middle rung managers but also for management students who wish to know what makes a brand successful.
IN A TETE-A-TETE WITH AMIT CHOPRA, MD SHOES & ACCESSORIES…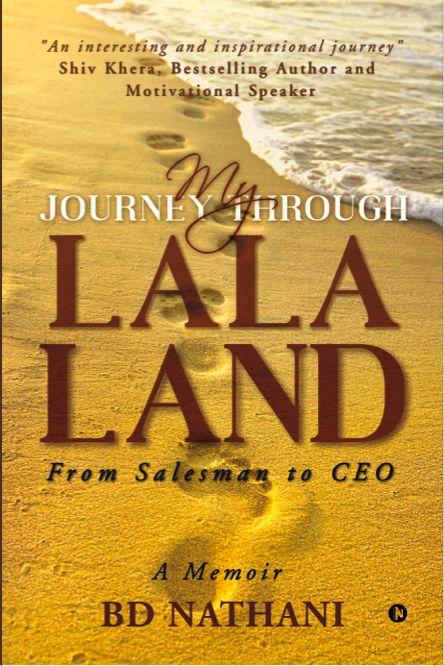 You offer a unique perspective, formed by your experiences and the way you see the world, that only you can share. So, what's the book all about?
This book is a memoir of my professional working mainly with the Footwear Industry from the year 1988 to 2018, which covers a lot of incidents from my childhood, schooling, college life and the challenges I faced to earn the Degree. I got the degree after 7 years of passing Higher Secondary in first division. Through this book I would like to share my experience of launching brands like LOTTO, WOODLAND, New Balance, Crocs and Disney under Indian entrepreneurs who had taken license of international brands. Mostly, I have worked with Indian companies run by Lala's ( Business owner's). No wonder
I titled my book "My Journey through Lala Land". I learnt that many people including friends thought I would
reveal some negative aspects through this memoir, but frankly speaking my purpose is to share the positives and the learnings while working with Indian lala's. My initial attempt was to qualify to be an IAS/IPS which I missed by a whisker, Life took its course and established me in the Sales and Marketing line.
When did you first realize you wanted to write your memoir?
Frankly, it never struck me till I met Dr. Chaturvedi, Director, BIMTECH who told me that I should write a book on my experiences when I joined Bimtech in 2008. He was very confident that my journey is worth compiling in a book as it was interesting as well as inspiring. But as life was keeping me busy, I never got enough time to focus or concentrate till Covid struck. From March this year I used this time of Work from home (WFH) as a blessing in disguise to complete the book. Dr D N Pandey motivated me to complete the book. The greatest way to leave a mark on the world is to leave behind a legacy of stories.
When you write a book, you are giving yourself and your words the opportunity to last longer than your own life. What would be the key takeaways for the readers from your memoirs?
Firstly, it was to recall all the stories I have come across and put them in the form of a book. Yes, you are very right when you say I wanted to leave behind a legacy of stories and my encounters with my bosses, and colleagues. Major takeaways from the book are
1. Hard Work:- There is no other mantra than hard work. I have seen many friends who were more intelligent than me and smarter but ultimately my hard work with honesty paid rich dividends.
2. Determination:- One must be determined and focussed to achieve what you have thought in your mind.
3. Patience:- This was another lesson in life to be patient and wait for things to happen. One should not lose heart on one failure rather wait and work with more energy and reach the final goal.
4. Humble & Empathy:- Once you get success it should not go to head. Rather one should become more humble and empathetic. Be good to your colleagues and juniors.
5. Change the Perception:- I wanted to change the perception and myth about working with Lala's. In fact it has been a great journey of so much success due to the support, free hand given by my bosses.
Yes, there are few exceptions where I felt it was not working so the tenure ended soon. It's always better to quit rather than have a conflict at work.
What was one of the most surprising things you learned in creating your book? 
It came as a surprise that I have so many stories to share and also realised that my life was really very interesting. When I looked back I realised that my story was like any Bollywood potboiler with so many interesting characters and great learning. Yes, there were many ups and downs as well as many glorious events like any film on celluloid. But frankly God has been very kind.
I hate that we need money to live, but we do. That's just how it works. So do you expect to make a fortune with this book? 
Hahaaa. Not at all. I had no idea and never stuck to me about money. In fact
I just wanted to share my experiences with the world including industry, colleagues, young graduates and students about what to expect when they work in industry. Making money never was in mind, but if it can fetch me some it is welcome. You never know if my this book becomes successful, I may make this as my professional hobby which may give some money in old age.
The launch of your book has been scheduled on your wedding anniversary date. I find that very romantic. Tell us a bit about your relationship and what was that like for you as a writer to remember to a time before the loss, all the way back to the beginning of your relationship and during tough times at work?
Well, losing life partner at this age when you actually need her most is
very heartbreaking and emotionally very draining. But having children as support system makes life again worth living as you have a purpose. We are well knit family unit which makes pain a little bearable. My wife was a totally devoted mother and handled all chores of house, including all parents teacher meets which could give me time to concentrate on my work and probably grow on professional ladder. I could have dedicated this book to her even if she would have been alive as she truly deserves this honour. I could have launched the book in December as I was ready but I did not want to launch in Covid year, and secondly I always wanted to dedicate to Chitra my wife and as my wedding anniversary was on 20th February hence the date of launch of my book.
About the author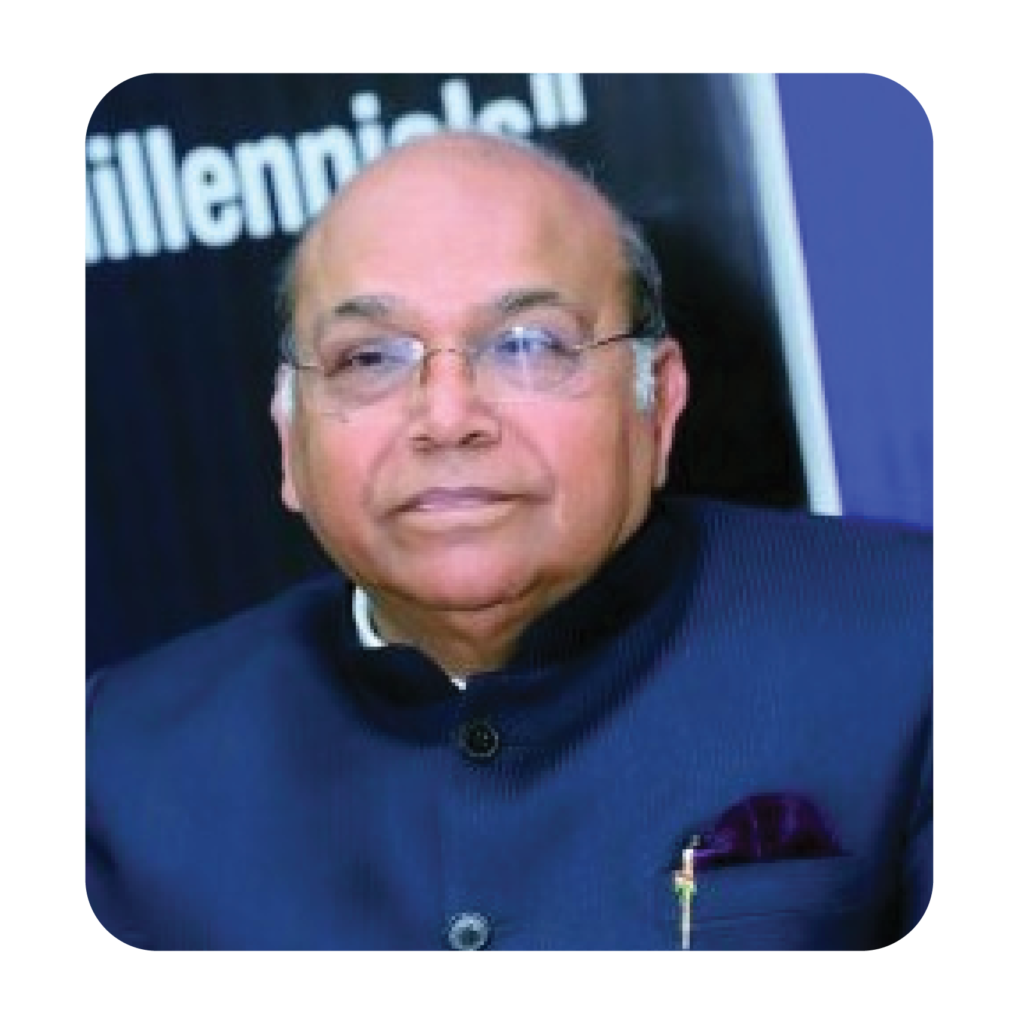 After working for almost eight years, selling FMCG products, he got associated with Lotto, spent a considerable time with Aero Group – Woodland, launched many successful brands in the footwear industry, including Hi Tech, Crocs, Disney footwear, Chota Bheem and New Balance. Post graduating, Nathani cleared the examination to work as a low-ranking officer in the Ministry of Foreign Trade and even cleared the IPS exams but didn't qualify because of his height. As life took its course, he took up a job in Mumbai as a sales executive. Interestingly, most of the brands he worked with were run by family business owners, which prompted him to pen down his memoirs. He's tenure with various brands has earned him the experience to be a creative thought leader who now offers knowledge to young minds that can help them achieve more within their careers. He is ideally placed to tell us the nuances of the game and what it takes to win it. He established his reputation early in his career emphasizing that marketers need to offer consumers unique, interesting and relevant products to get attention and much before the Internet became popularly used. He has earned fame as a well- respected marketing expert and now as a marketing guru at an institute.
Nathani solidified his position as a marketing guru in the days of traditional marketing before digital marketing was even born. Indian brand retail scene has played out in front of BD Nathani's eyes. He certainly is uniquely placed to give deep insights into the Indian entrepreneur (ooh lala), as he has launched numerous brands.