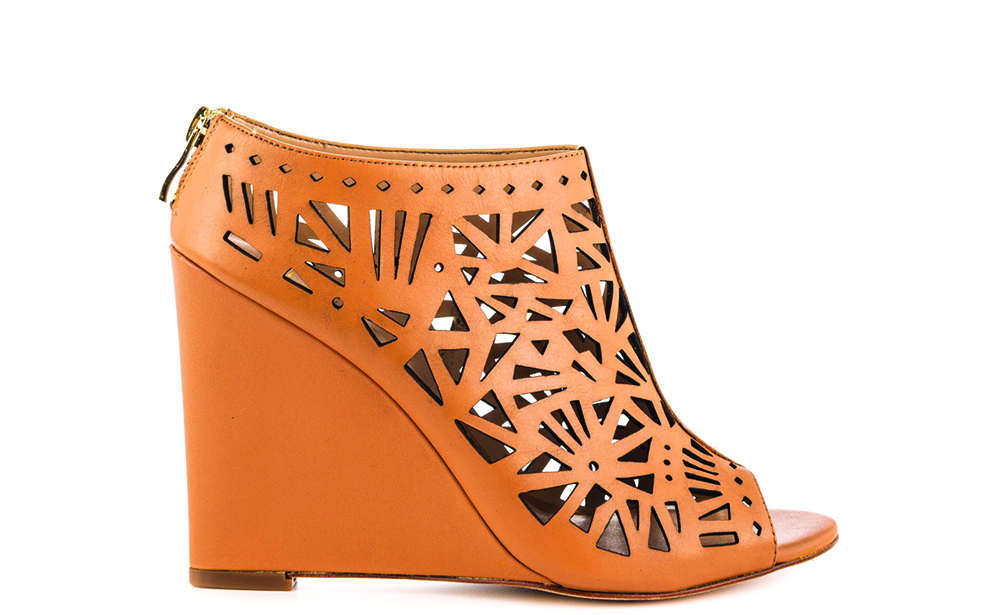 Nicole Miller is stepping into the children's market under a new licensing deal with Kinderland Inc.
The designer will partner with the Miami-based firm to debut girls' shoes under the Nicole Miller Signature and Nicole Miller New York labels. Launching in stores next spring, the collection will feature a mix of fashion-forward styles such as sandals, flats, moccasins, espadrilles and sporty casuals, available in toddler to teen sizes. Retail prices will range from $35 to $60.
"I had a blast designing my first footwear collection for children,"

said Miller, whose celebrity fans include Blake Lively, Beyoncé and Jennifer Aniston.

"With kids, there is a lot of room to be fun and playful with bright colors and embellishments. I incorporated my signature prints throughout the collection to reflect the whimsical attitude of my women's line."
Kinderland will unveil the new collection at next month's FFANY show in New York. Retail distribution will target mid to better departments stores, regional chains and independents.
"Nicole Miller is recognized as a sophisticated, luxurious brand with a fun flair, and those are the attributes around which we created the children's shoes,"

said Paul Farago, COO of Kinderland, which also produces the Venettini, Andago and Daniel Engel footwear lines.

"The collection is stylish, but it doesn't take itself too seriously. It's fun, well-made and eye-catching. We are very excited to introduce it next month."