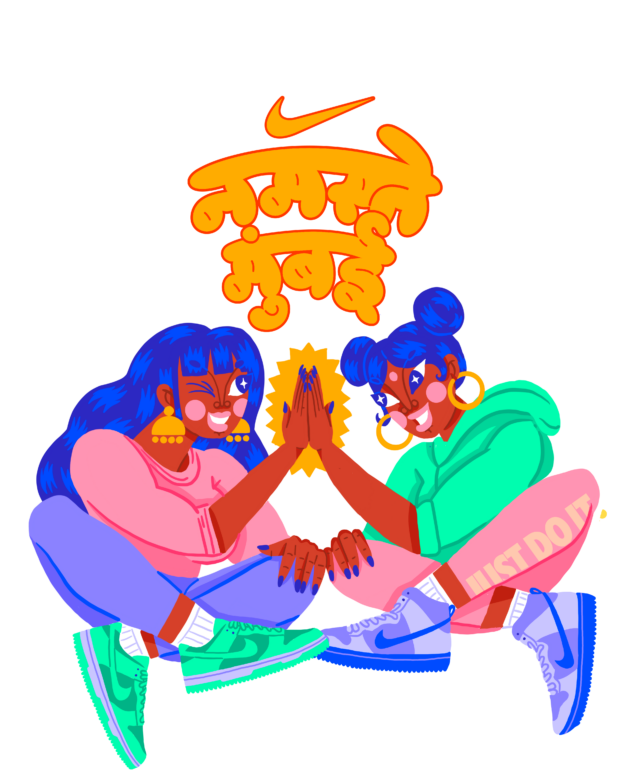 MUMBAI, 22nd APRIL, 2022 – Mumbai, the city of dreams, the throbbing economic capital of the country and a melting pot of different cultures, traditions, food and identities from all over India, is also home to a new Nike store operated by Camp India Pvt. Ltd. at Phoenix Palladium shopping mall.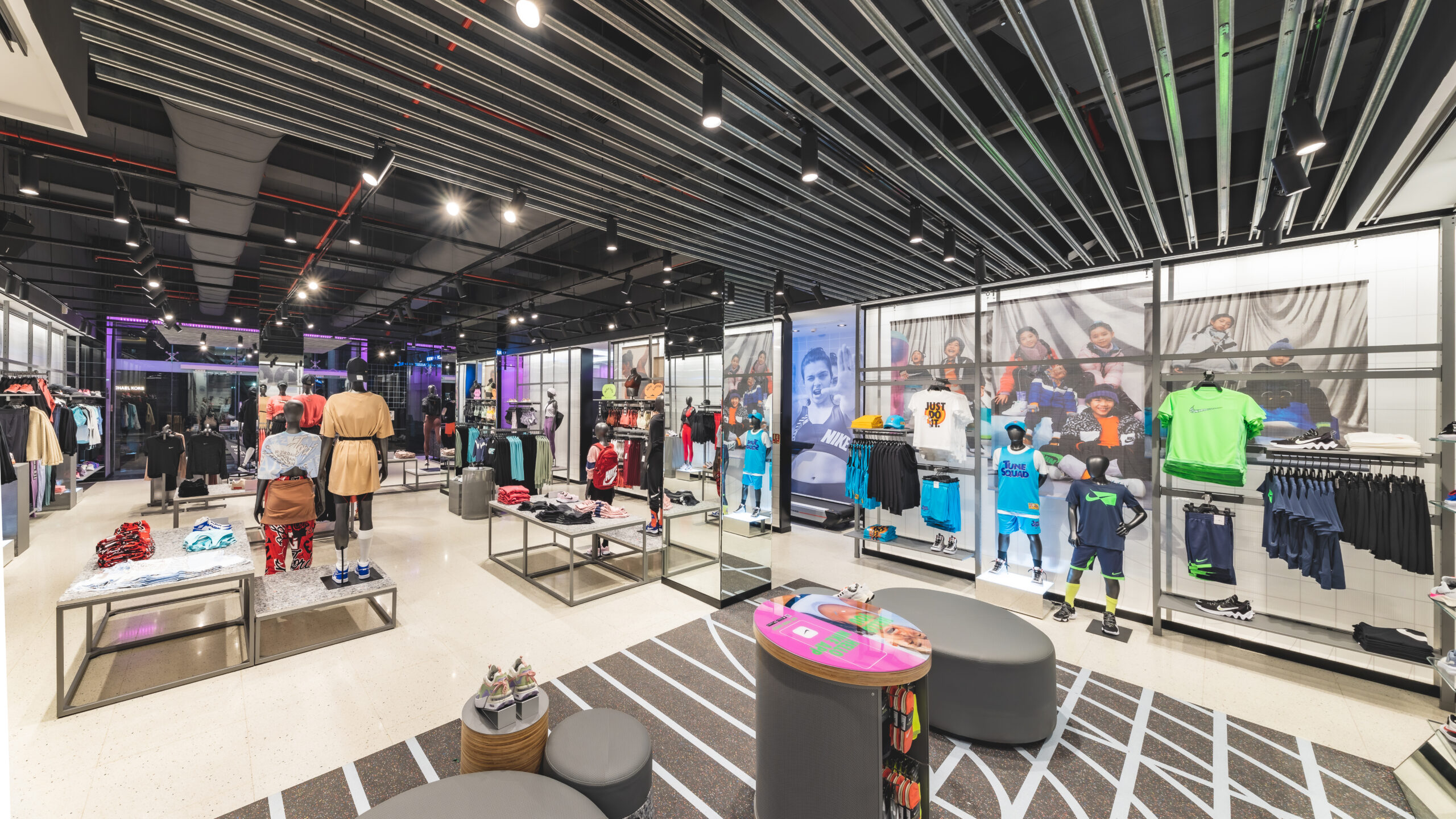 Spread across two levels, the store plays to Nike's three guiding principles: of bringing access to sport, adding value to the local community and creating a destination that brings members and consumers closer to sport, and closer to one another. To inspire consumers make sport a daily habit and also connect them closer to the city, Nike Mumbai has launched Nike By You – a first-of-its kind collection of customised tees and shoes dedicated to, and capturing the life and energy of Mumbai and its people.
Designed by two local artists from Boomranng Studios and Studio Kohl, the bespoke artworks depict Mumbai's packed housing colonies, its streets and the sweat, the hustle, its self-assurance, passion and resilience, and everything else that reflects the city's indomitable spirit. With bright colour palettes reflecting the glitz of the Bollywood industry, spectacular sunsets along its iconic beaches, local trains that chug night and day, its landscape dotted with old and new architecture, the people on their industrious march, and even the music that can soften its toughened hearts, the action-oriented designs by Boomranng Studios offer a glimpse into the lives of a Mumbaikar.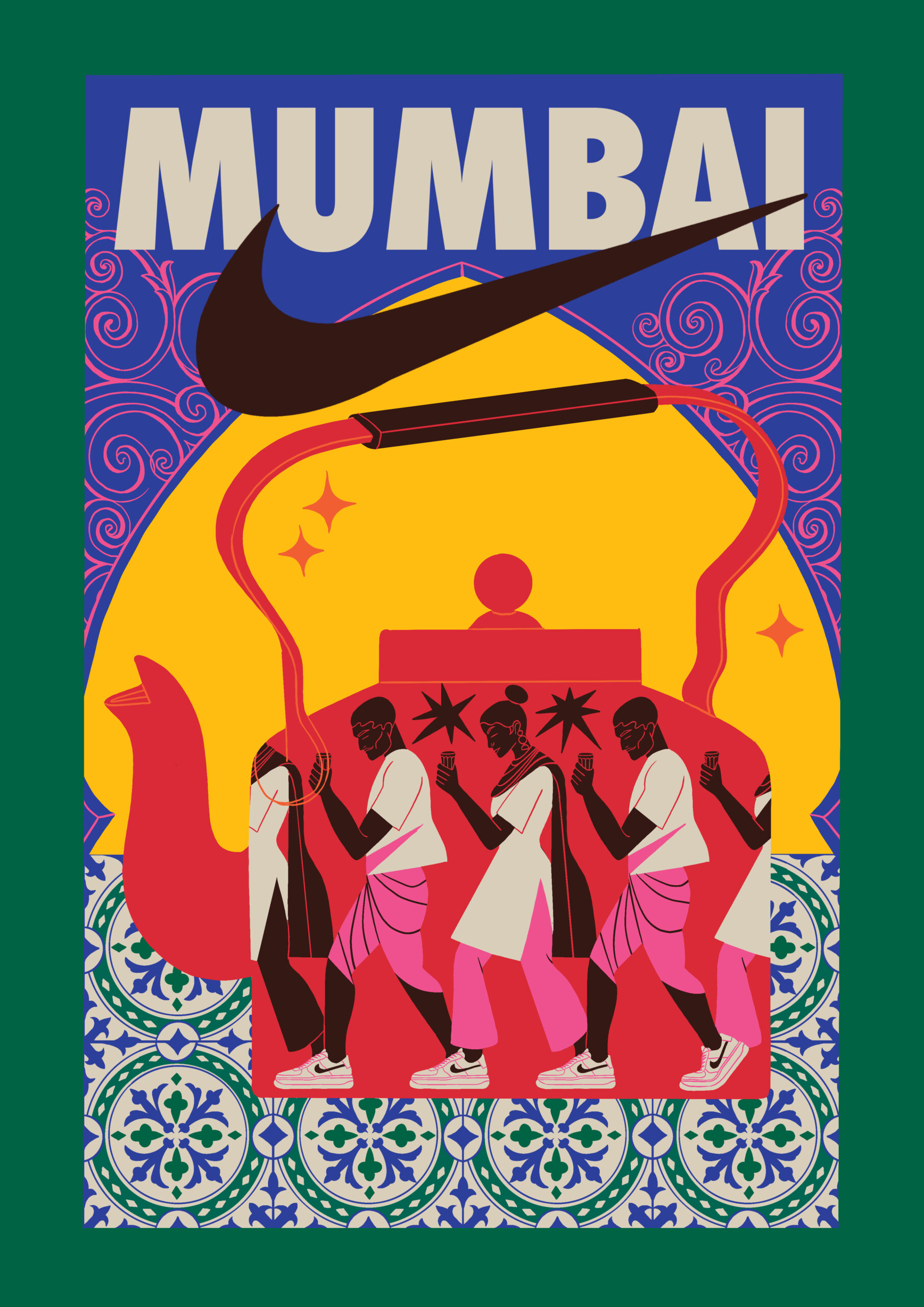 Studio Kohl has focused its designs to bring more women to sport, encourage female friendship and teamwork as well as building gender parity. From yoga inspired to sarees on skateboards, to hip hopping and boom boxing to Mumbai Rap, the colour palettes, scripts and gestures celebrate the women of Mumbai playing sport, enjoying sport or achieving in sport. Shoppers can now personalise tees using one of the iconic designs printed and heat-pressed at the store. Nike By You customisation is also extended to footwear embellishment, wherein consumers can pick and choose from an array of aglets, dubraes and laces in eye-popping colours as well as have laser-engrave dubraes to personalise their footwear.
The 7,300 sq. ft. concept store contains the latest and most extensive range of Nike merchandise in the region and a comprehensive offering of running, training, lifestyle, basketball and Jordan Brand products for men, women and kids. With nearly 40 per cent of floor space allocated to women and kids and 50 per cent store staff as women, female shoppers can avail of services like bra fitting and shop from a range of footwear and apparel collection for dance, fitness, running and yoga and also find their favourite Nike products for their family. As consumers become more discerning about improving their performance, treadmill trials are also offered at the store to test shoes prior to purchase.
As the city opens up, Nike By You serves as a way to connect consumers with the verve of the city that is Mumbai in all its regalia, by giving members a chance to wear the nostalgia of its past and its visions of the future. The customised tees serve a reminder that even adapting to the metamorphosis is its glamorous act of rebellion; and that Mumbai is truly centuries ahead.