Nike is introducing the EK Umoja Collection, a capsule of running footwear and apparel built on the ethos of the world's greatest marathoner, Eliud Kipchoge.
Umoja means "unity" in Kipchoge's native Swahili, and the collection honors the unifying legacy the champion has had on the running community through products that all runners can purchase.
Each collection item — including the Nike Alphafly 2 and Windrunner jacket — features colors and graphics inspired by Kipchoge's first World Championship victory in the 5,000 meters in Paris in 2003. The collection is available August 31 at nike.com and at select retailers.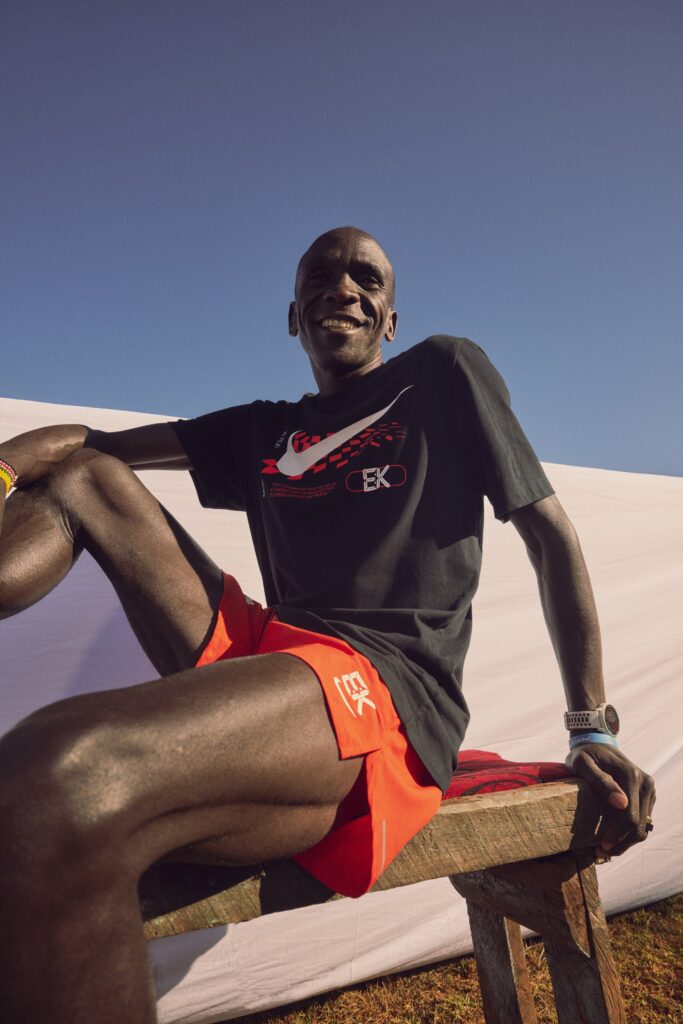 People often say that running is an individual sport. Nike athlete Eliud Kipchoge views it as a means to create community and connection. Throughout his 20 years competing at the highest level of the sport, Kipchoge and Nike have propelled their shared purpose to rethink human potential and move the world forward through running. That forward momentum continues in the new EK Umoja Collection, built on the ethos of the world's greatest marathoner.
"'Umoja' stands for unity in my native Swahili," explains Kipchoge. "This collection represents the work done together as a running family and community." The collection includes five Nike running footwear silhouettes: the Nike Alphafly 2, Nike Vaporfly 3, Nike Zoom Fly 5, Pegasus 40 and Nike Victory track spike. In apparel, the line includes the Nike Windrunner jacket, Nike Rise 365 tee, Nike Stride 7-inch short and a Nike Dri-FIT tee.
Each item in the collection features colors and graphics that pay homage to the start of Kipchoge's elite racing career: his first World Championship in the 5,000 meters in Paris in 2003. The reoccurring color red represents Kipchoge's proud Kenyan heritage and nods to the Nike Kenya kit he wore when he won his first gold medal. The sock liners in the collection footwear, as well as select apparel items, display the official time of his 2003 5,000-meter win: 12:52.79. A graphic print in Kipchoge's handwriting reading "No Human is Limited" — his personal mantra — can be found on the medial midsole of each shoe and on each apparel item. The Dri-FIT tee features a quote that guides Kipchoge's optimistic approach to life: "Let us imagine that we are in a garden. Let us focus on the flowers and not the weeds."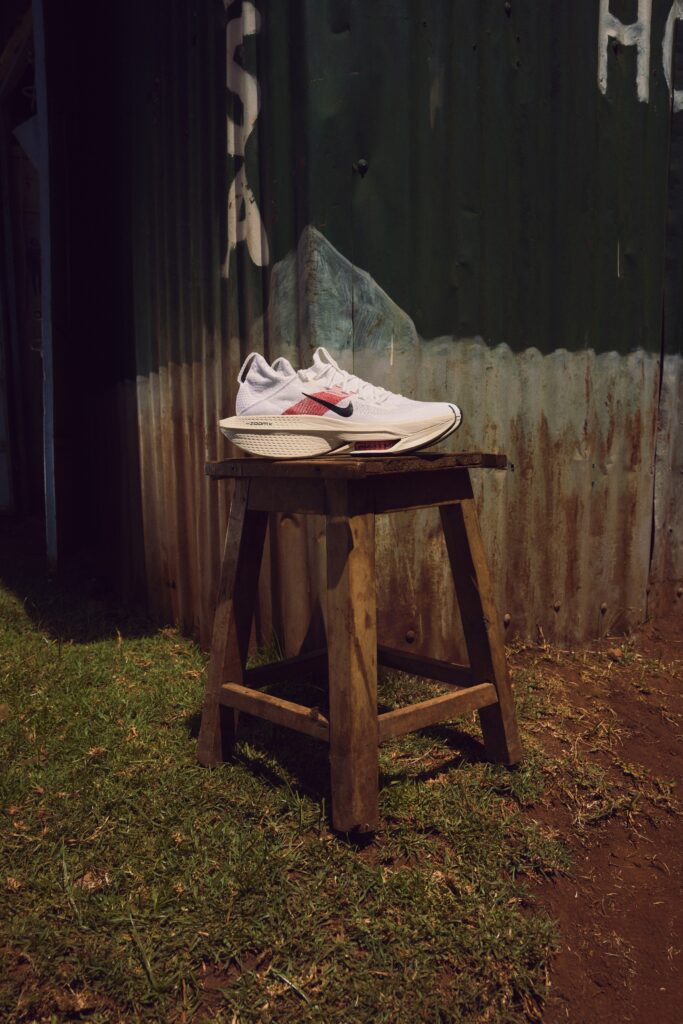 Kipchoge's accomplishments as an athlete are unparalleled. Through Nike's Breaking2 project, Kipchoge became the first — and only — person to run a marathon in under two hours. He also owns the world record for the marathon, has won 10 World Marathon Major titles and is a four-time Olympian, medaling in each games he's competed in since Athens 2004.
Still, his elite status has not separated him from the running community. Kipchoge strives to use his fame to bring more people into running, to show them the benefits the sport gives and the deep bonds it can create. Together, Nike and Kipchoge are committed to realizing his dream to make this world a running world. As he puts it, "A running world is a healthy world. A running world is a peaceful world. A running world is a joyful world."
---