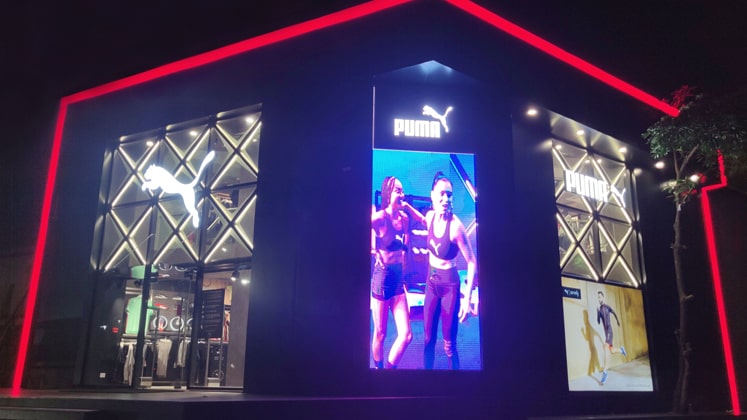 Global sportswear brand PUMA has announced the launch of its entirely remodeled stores at Banjara Hills, Hyderabad and Pacific Mall, New Delhi. Spread over 4,200 sq.ft. and 3,800 sq.ft., respectively, it seamlessly combines technology, sports and experiential retail under one roof. This also marks the launch of the brand's first Puma Select shop-in-shops in India to range exclusive global designer collaborations.
Speaking on the launch, Abhishek Ganguly, General Manager, PUMA India and Southeast Asia, "In line with our efforts to continue to enhance customer experience, we are thrilled to launch two completely redesigned stores in India. With health, fitness and sports becoming a priority for many, we believe Sportswear is poised to grow significantly in the future. Our stores will continue to be a key touchpoint – offering a more interactive and personalized experience. Remodeling key PUMA outlets only reinforces our commitment to engage and serve our customers better. All our stores will prioritise safety of every visitor and team members. We will strictly follow established guidelines in this regard in our daily operations."
The stores feature digitally connected offerings, personalization zones and futuristic product range. They are all set to serve the customer with a variety of services ranging from personalisation, futuristic product collections and technologically integrated access to product ranges including, PUMA x You – the customisation studio; PUMA SELECT shop-in-shop; an updated retail concept with clean lines and a modern look that will take consumers on an intuitive shopping journey and interactive screens to allow access to all PUMA products at the touch of a button.
Apart from enhancing customer experience, PUMA has also dedicated itself to making the experience equally safe for all shoppers.
Stores will only allow a limited number of shoppers at a time, there will be hourly sanitisation of store fixtures, trial rooms, cash desk as well as demarcated areas for social distancing within the store. Masks are mandatory and there will be sanitisation and contactless temperature screening at the store entrance.