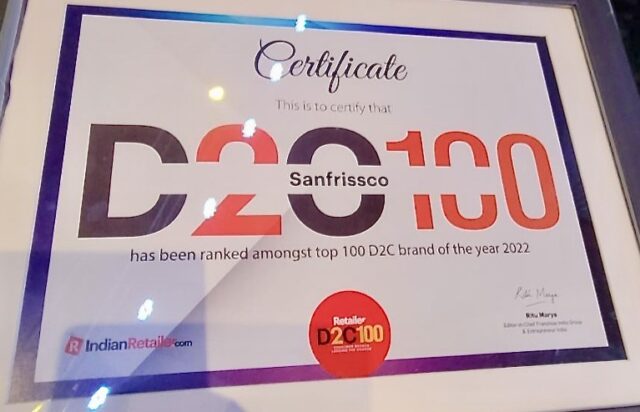 San Frissco, a brand of Aryman Footwear Exports Pvt. Ltd.  Agra carrying their legacy retain their position in top 100 D2C brands of the country, 2022. Direct 2 Consumer Awards recognize excellence across the following D2C sectors considering the brand's consumer experience, Product Innovation, core technology capabilities, Revenue & Brand affinity and consumer convenience offered by the Brand.
India's direct-to-consumer (D2C) market, as of 2021, India had more than 800 D2C startups operating in India. India's direct-to-consumer (D2C) market, is expected to reach a size of $100 Bn by 2025, has grown exponentially in the last few years. Fashion start-ups account for the largest share in the D2C segment as the country's fashion industry has the highest potential and is expected to grow to $43.2 Bn by 2025. D2C is a direct to customer sales Chanel, where you have direct interaction and dealing with consumer.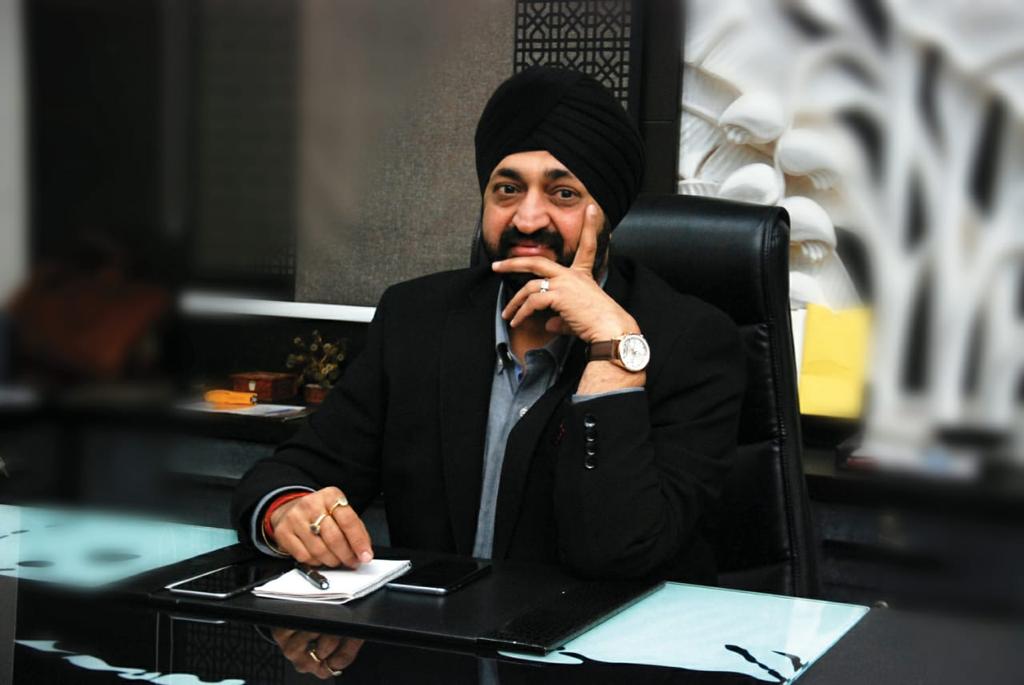 "I am extremely gratified about this award. Firstly, I want to appreciate the members of the jury for choosing our organization amongst the top 100 D2c brands of the year and for showing great respect for us with this prize. The biggest honor goes to the team who supported the company to attain its overwhelming success over the past few years." Kuldeep Singh, Founder San frissco Shoes
Indian Retailer D2C 100 Awards aim to celebrate the spirit of businesses and individuals who have excelled across sectors. It also seeks to recognize the efforts of those who have contributed towards empowering small businesses and thereby contribute towards building a self-reliant India. D2C India Awards 2022 is a premier event of the direct-to-consumer industry where the industry arrives to celebrate the best of the sector. Several factors including the Covid pandemic, higher internet penetration, growth of digital infrastructure and rise in the number of millennials, among others, have shored up the D2C brands. Selling is mainly through our own website & through social media platforms.
---