Skagen Denmark – an unparalleled source of Danish style and culture announces the launch of its Jewelry in India. Skagen jewelry features purposeful designs that are reflective of the Scandinavian style – naturally modern, functional and simple. Taking inspiration from elemental delights brought around with the onset of seasons and nature, the color palette of each collection is unique to their time of the year. Ranging from delicate rings to earrings to necklaces to bracelets, the all-new jewelry collections represent eternal beauty.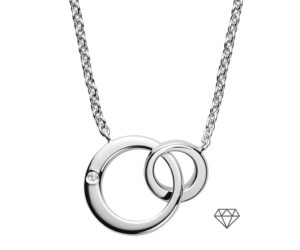 Talking about the debut of Skagen's Jewelry line in India, Anita Vogel, Brand Director, Skagen Denmark – Asia Pacific said, "Skagen Denmark is today creating watches and jewelry with the design principle of Hygge and minimalist design. "Hygge" is a concept that is only known to Danes – it is representative of how you feel in a moment you want to last forever. We are happy to bring our Jewelry to India that is based on simplicity — capturing only what's truly essential in an uncomplicated, great-looking way"
For 30 years, the brand has embodied the same creative energy that Denmark is known for – Modern. Fashionable and in the moment. To mark this milestone, Skagen had curated an exclusive experience hosted by the Honorable Ambassador of Denmark to India, Mr. Freddy Svane.  Through this celebratory event, Skagen personified the brand's ethos to introduce all attendees to Danish Hygge culture of "finding your own happiness," which is aligned with the brand's guiding principle – "Good design for better living."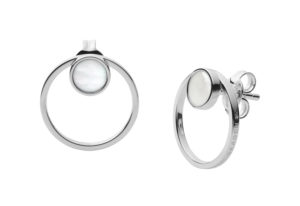 Talking about the association with the Danish Embassy, Johnson Verghese, Managing Director, Fossil Group, India said, "Our Danish Design inspired watches have seen great success in India over the last 10 years and to celebrate this success and milestone we are extremely excited to launch our collection of Skagen Jewelry in India. Our understanding of the modern Indian consumer has inspired us to bring in the globally accepted ethos of Modern, Functional and Simple design through our Jewelry."
As Skagen dug deep into its roots drawing inspiration from all elements Danish, the guests witnessed origami artists create the Danish star welcoming the beginning of the holiday season. Followed by a dessert station for customizing native desserts into a personalized pudding, the fine spread of Denmark's signature dishes with a continental twist added to the experience.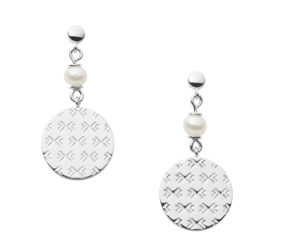 In re-enforcing the brand's distinguished love for design, renowned designers like Dhruv Kapoor, Aneeth Arora, Nimish Shah, Ruchika Sachdeva, Sheena Uppal & Suket Dhir also made their way to immerse themselves in the holistic and unforgettable experience.
In addition to the jewelry line, the Skagen Holiday 2019 collection is all set to offer the consumers, an eye-catching motley of timepieces. Featuring simple yet versatile ranges, namely – Aaren Kulor, Nothern Lights, Signatur field & many more, the watch collections will be available in select department stores globally & other partner channels across India.
ABOUT SKAGEN: Founded in 1989, SKAGEN was inspired by the Danish coastal town from which we borrow not just a name, but a warm spirit and minimalist mindset. We create watches, wearables, jewelry and leather goods, always driven by our guiding principle: Good design for better living. The key, as we see it, is simplicity — capturing only what's truly essential in an uncomplicated, great-looking way.