In 1978, when patriarch founded Habeeb Tanning Company(HTC), he faced many challenges trying to compete as a national tanner and later as a shoe manufacturer in a market already crowded with quality producers. Fast-forward 40 years to 2018, and he now has the next two generations on board and the future is looking very bright indeed.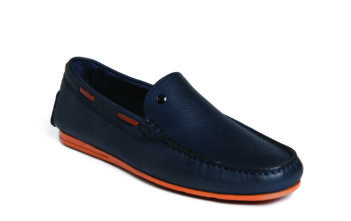 Beginning with just one manufacturing plant in Gudiyattam, the company expanded to a second facility in Gudiyattam in 1996. HTC is currently one of the largest upper and footwear exporters in India.
"We produce products for numerous international brands, which has equipped us to create and produce world class quality for our brand. Today, our brand is available through 100 MBO's across South India," Tanveer Avroor says proudly. Continuing its foray into the growing Indian market, and spotting domestic trade as a particularly vibrant marketplace. Even in an industry, in desperate need of transformation, he says there must be more than innovation for the sake of it. Tanveer Avroor, Director Habeeb Tanning Company shares his thoughts with S&A on the future course for the brand.
What is the DNA of the brand? 
Toni Rossi is a true-alpha brand, for someone who values respect, honesty and has a strong mind.  Like its wearer, who is a gentleman, Toni Rossi lives up to the principles of being a "responsible fashion" wear, and is built by ethical and nature friendly manufacturing policies.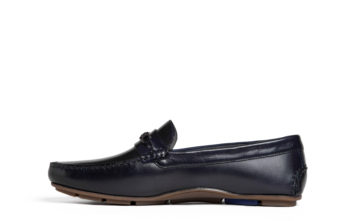 Leather has been at the heart of Toni Rossi. What's the latest innovation from the house of HTC?
Our team is working on new hand finished leathers, smooth leathers, veg-tanned leathers and soles which would improve flex, the motive is to make a product which is high on comfort and style.
You've completed two years in retail. How has the journey been? 
So far the journey has been encouraging and we would like continue and build up on this. We would like to fasten the process and have a better reach of our products by expanding as much as we can.
How important is the retail market vis-à-vis the export business ?
India being one of the largest footwear manufacturers, around 50 per cent of the business is exports and the rest being the domestic market. As a manufacturer we are confident that there is a bright future going forward as there is a lot of scope for both domestic as well as the international market.
What are the recent changes at your end ? 
We are constantly looking to evolve and bring in the changes that are apt for the ever volatile market. Creativity plays an important role and it takes courage and we are squeezing our creative juices to flow and bring the best pieces of craftsmanship to the table.
What are the specific initiatives for the Indian consumer?
We keep our collection as contemporary and peculiar as possible.  We play with a variety of leather types /prints and combinations. We ideally like to keep the products trendy but at the same time make sure the products contemplate the modern Indian consumer.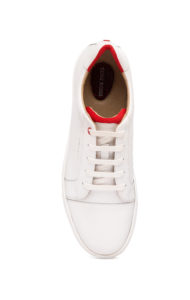 How do you balance quality and pricing?
It is definitely a challenge, but we would like to bring out our products which satisfies the customer and at the same time is value for money.
Are you providing any in-store experience and bespoke services with digital?
Every month, we send somebody from the team to check on the market feedback and to seek reviews about the products from the customers at the store by spending time with them. If we think there is a gap, we try and arrest a better product experience.
What are the lessons you picked up in the early days in the footwear trade – that are still relevant?
Innovation and comfort play a huge role in development of any product.
How different is the design trend in India? What new trends are you going to introduce? 
We have some lovely hand-woven shoes, perfect for summer; we've really expanded our range of these styles and hoping they will become a seasonal staple.  We have also experimented with new finishing treatments on our handcrafted brogues and boots.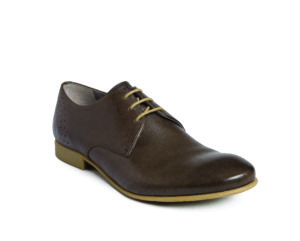 How have the recent policy changes in India affected the brand? 
Verily GST has impacted the business and has had its effects on the prices. Hopefully there is a relief soon by bringing down it to the minimum taxation.
How does the brand differentiate from its competition?
Toni Rossi products are known for blending international style with superior comfort. The brand believes in being a "responsible fashion-wear". To achieve this, we follow nature-friendly and people-friendly manufacturing methods. Toni Rossi products are crafted from hazardous-chemical-free leather, from own-tanneries which are eco friendly. Crafted at SA8000 certified factories means the craftsmen work in an ethical workplace. These values make Toni Rossi a responsible fashion wear, which you will be proud to wear.
Do trends across international runways affect your styling?
We generally don't follow the runway trends but at times we look out for inspirations that are generating interest among customers. We follow the colors and incorporate them in our designs and try to bring out different versions with various combinations. This season, we are working with on some concepts something that we've not done before.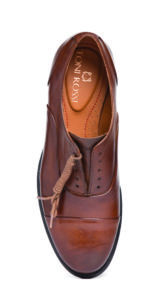 What motivated you to join retail in India?
Domestic footwear industry in India is booming right now with growing awareness about the latest trends and consciousness among consumers and we wanted to be a part of this action and establish a strong foothold in the market.
What new innovative designs or technology can we expect you to introduce? 
Our design and product engineering team are always on the job to understand the characteristics and functionality that a wearer expects from a product.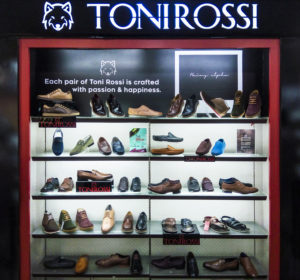 The main aspect of it being to maximize the comfort and cushioning and at the same time not compromising on the brand's theme of delivering a responsible fashion wear. We are working on products that help the wearer to be light on their feet and can go through the day's grind with ease.
Presently, What's the most exciting thing happening at Toni Rossi ?
The Wolf is our main inspiration, and we're making shoes that more or less reflect the nature of a wolf that is to be friendly, compassionate and loyal and at the same time to be fierce and competitive. We are expanding our team and the passion for shoemaking is at its best.