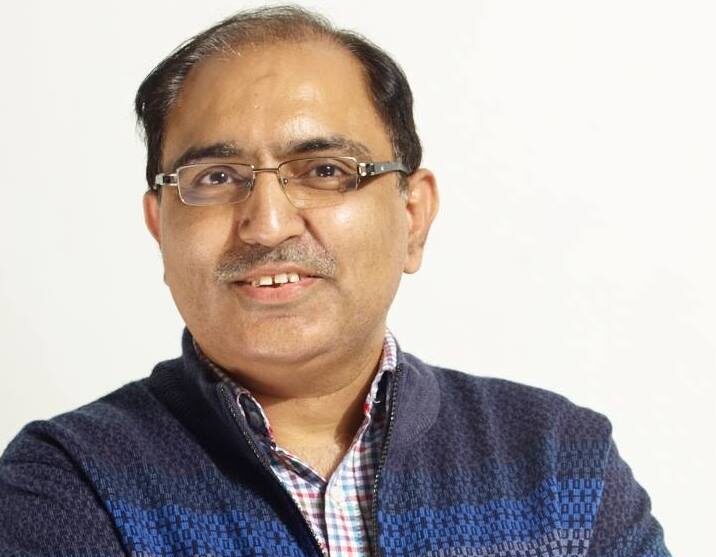 While we traverse…..a peep into the recent past, while holding on to the present and bit of immediate future !
Covid times have been uniquely unique to state the least or perhaps amplify – depending which way one were to dissect the prevalent dichotomy and its imperatives on every possible economic indicator.
The World has changed enormously during these last few months, albeit the lasting impact of the crisis across geographies (on varied fronts) won't be exactly the same. Apart from health related distress that has shaken the globe many times over during this ongoing pandemic, the economic disarray too has been evenly nightmarish. Hope and dismay are engaged in an intricate interplay, sitting across either end of the spectrum ; these facets actually influencing lives and livelihoods like never before !
The challenges in front of Governments and its subjects have been enormous these past few months, and likewise overwhelming too ! With the lock-downs now mostly having paved way for unlocks, the economic considerations are seemingly at par with the lifesaving measures. A tough call indeed, but a little less debatable than it was till about a few weeks back. Thereby, economic revival deemed no more a choice, but an absolute compulsion.
Given that – the World has seen an incredible surge, that was unthinkable in the pre covid-19 era, in specific categories such as healthcare, hygiene, personal care, Insurance products and essentials ( including groceries, largely pushed by artificial scarcity led scare). Conversely, the demand has contracted severely for very many non essentials, including durables, premium and luxury segments. Online sales channel too seems to be getting a preferred mode, and by the looks of it, this could get far more entrenched in our buying behavior / pattern / frequency.
Interestingly, during the same period, score of Thought Leaders, Industry Captains, Marketing Gurus, new age Entrepreneurs, Digital Evangelists and Influencers, NLP Practitioners, Digital Marketers of all hues too bombarded the internet led digital space with webinars, podcasts, e-summits, e-learning modules, skill enhancement courses etc etc. To the credit of all such experts, a significant quantum of the populace could see through the gaps within, as in found it imperative to up-skill themselves so as to be relevant in the covid times and much beyond !
Alongside, amidst the holistic economic gloom, innumerable entrepreneurs in India displayed marked flexibility by speedily changing their line of business ( even if is temporary ) by way of immersing themselves in hitherto less popular or relatively unknown B2B / B2C categories such as masks, sanitizers, sanitizing devices / equipment, PPE's, personal hygiene products etc. In many cases and for an extended period, local and regional players sensed as well en-cashed this opportunity far more potently than the bigger corporate players.
Expectedly, the role-play and deliverance of the Government and Banking institutions had to come under public scrutiny during these trying times. The business community ranging from MSME's to mammoth Corporate giants have been made to walk thru several rounds of announcements centered on economic packages / stimulus and allied monetary fillers, though the intended beneficiaries at large remain disillusioned.
Noticeably, in all this milieu, our Country is agog with voices, those of experts and otherwise, almost pronouncing that all economic opportunities in present and future will be solely / majorly epicentred around digitization & automation.
Merge these indications with now aloud or reinforced slogans / government aided visionary programs such as Vocal for Local, India for India, Atmanirbhar Bharat Abhiyan, Make In India, Digital India, Skill India etc. and up we get to mirror an elevated narrative to mull.
Optimistically, we have another set of voices, very many of them acclaimed sounding boards, who are predicting a very bright economic future upon complete exit of current pandemic from our country. This would entail covering up first and foremost the GDP and fiscal deficit up until the point of inflexion and then the projected figure as gets inked for the period in reckoning !
Spiritedly, we have been accessing and very many even attempting to fully absorb peppy inclusive slogans such as " We shall come out of it" and " We are all in this together". Our way of embracing D&I ( Diversity & Inclusion ).
Cohesively, learning and deliverance parameters are seemingly bound to acquire newer paradigm, far sharper than they have ever been in the past. While these facets go through a digitally inclined shift, what perhaps matters most going forward would be the ability to build and nurture inner or self resilience…Holistically !
*The writer is a renowned name in the footwear industry