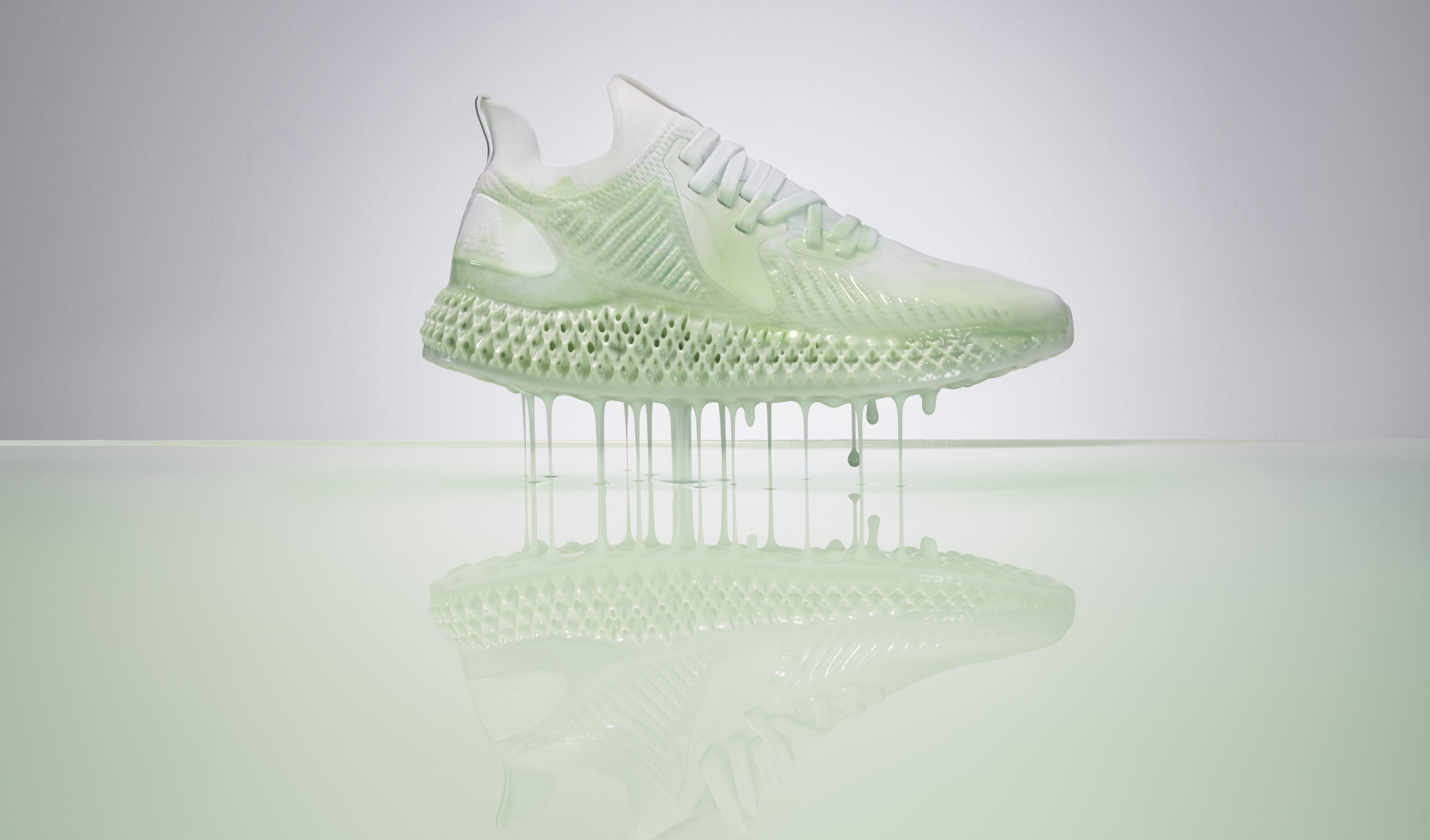 adidas has launched the latest ALPHAEDGE 4D running shoe, as well as a new ALPHAEDGE 4D triple white and ALPHAEDGE 4D Parley for the Oceans update, which all include the revolutionary ADIDAS 4D midsole.
ALPHAEDGE 4D features a sport-inspired geometric lattice structure, that provides stability, support and is precisely tuned to offer support and cushioning – the future of performance footwear.
For SS19 , the ALPHAEDGE 4D range will feature a triple white update. This will be accompanied by the launch of ALPHAEDGE 4D Parley for the Oceans , the latest evolution of the ADIDAS 4D range.
Marco Kormann, Director, Future Technology Innovation, at adidas said, "ADIDAS 4D continues to be our most ambitious midsole and having seen the success of the ALPHAEDGE 4D to date we are excited that we can now increase availability thanks to our innovative new manufacturing process, allowing athletes the world over to feel the future of performance footwear – this is what happens when sport meets Silicon Valley. In the past two years ADIDAS 4D has gone from a conceptual FUTURECRAFT innovation, to a running shoe that has revolutionized the industry, thanks to a data-driven experience that breaks new ground in performance capability and comfort."
The ALPHAEDGE 4D SS19 models feature:
ADIDAS 4D
The intricate lattice structure is precisely tuned for sport , absorbing pressure from any angle and propelling the foot forward and supporting movement where needed. The ADIDAS 4D midsole is printed with light and oxygen using Carbon Digital Light SynthesisTM (DLSTM) technology, a technology pioneered by Carbon (partnership first announced in April 2017). Carbon DLSTM technology uses digital light projection, oxygen-permeable optics and programmable liquid resins to print high-performance, durable polymeric products.
The technology uses data to translate the needs of a performance category, and eventually individual athlete or consumer, with the required movement, cushioning and stability directly into a midsole.
Primeknit upper, with zoned forging
A super-lightweight upper that encases your foot in a seamless sock-like fit providing the support and comfort needed during sharp lateral movements and tight turns. Each thread is individually constructed millimeter by millimeter with zoned forging.
Continental outsole
The Continental rubber outsole draws on 140 years of Continental tire technology and research – with engineered traction zones to support deeper cuts and faster acceleration, regardless of surface terrain or weather.
Parley for the Oceans collaboration
The ADIDAS 4D x Parley release made with Ocean Plastic helps defend our oceans from plastic pollution. Plastic trash collected from remote beaches and coastal communities is spun into high-performance wear, turning your workout into a statement for the oceans.
ALPHAEDGE 4D SS19 will be available globally across adidas.com, the adidas app and select retailers beginning May 31st for $300.
There will be limited availability of the ALPHAEDGE 4D triple white and ALPHAEDGE 4D Parley for the Oceans available via the adidas app from May 31st and June 8th respectively. For more information, visit adidas.com.