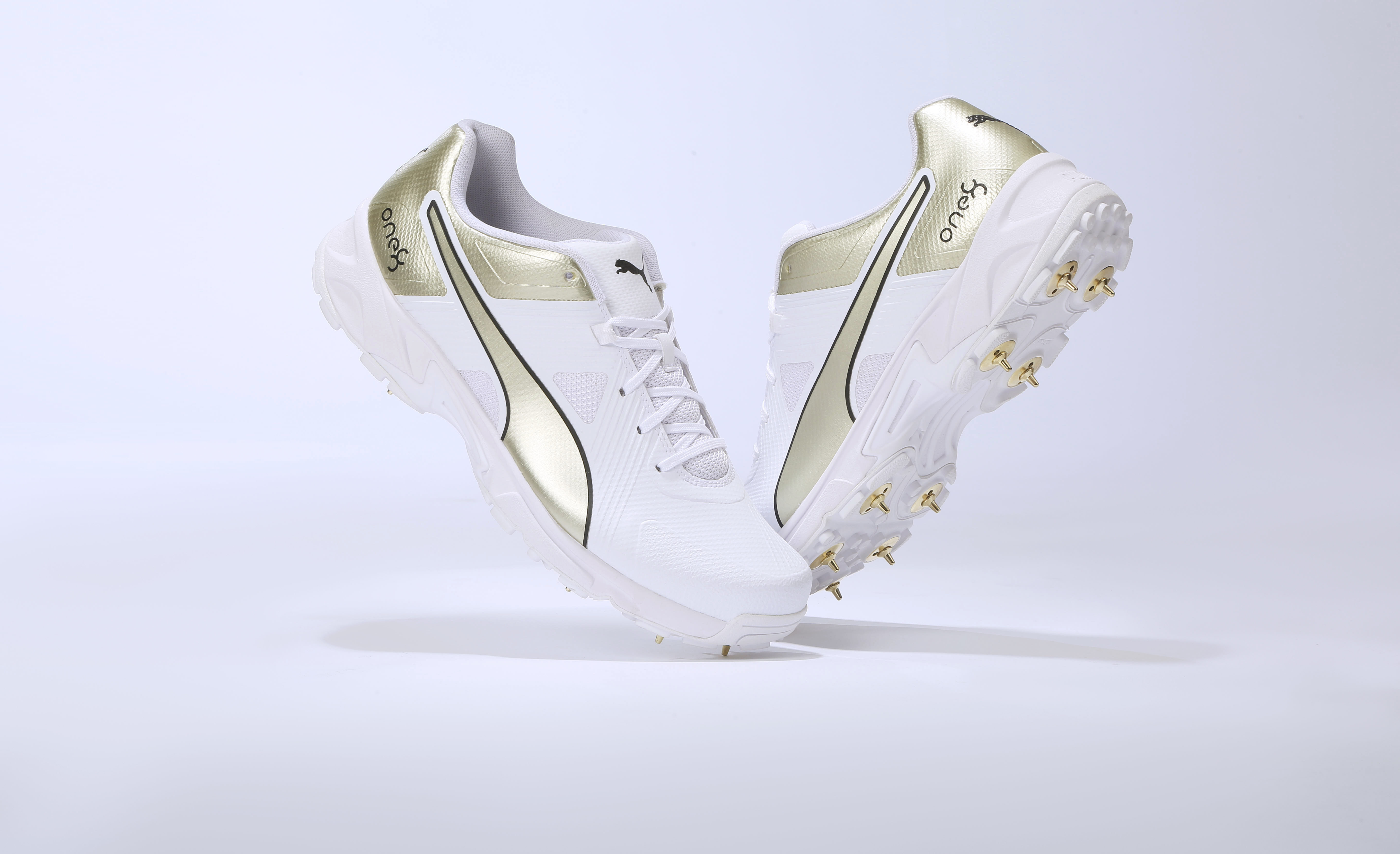 Puma has announced the launch of a special collector's edition PUMA one8 cricket shoes – A tribute to team India's prolific captain and PUMA ambassador, Virat Kohli. Virat will be seen sporting these gold spiked shoes at the biggest cricketing event of the year. With just 150 pieces for the taking, this limited-edition shoe is a must-have for cricket lovers and Virat fans.
The first pair from the 150 will be auctioned at the inaugural edition of the Indian Cricket Heroes event in London, this May.
Abhishek Ganguly, Managing Director, PUMA India said, "Virat is not just the greatest athlete of our time, he's also the biggest youth icon in India. Having performed like a real champion on and off the field, PUMA celebrates his sportsmanship as he shoulders the nation's expectations for the upcoming international cricketing tournament with his captaincy. Exclusively made for Virat, the colour gold synonymous with victory will make an entry onto cricket pitch for the very first time. With just 150 pairs available globally, these limited-edition shoes are a must-have for collectors."
Sharing his reaction to this tribute, Virat Kohli said, "I am humbled to receive this special treatment from my PUMA family. With a very important tournament ahead of us, I'm excited to take the field in PUMA's custom-made Golden Shoe. I have always loved white and gold and the design truly compliments my needs in terms of the fit and style."
Bunty Sajdeh, CEO, Cornerstone Sport added, "It is a great initiative by Puma. The limited-edition shoes celebrate Virat's cricketing journey. This will be the first time a gold spike shoes will be worn by a cricketer and that too during the biggest cricketing event. A must have for all cricket lovers and Virat's fans, the shoes will make an excellent item for memorabilia. I hope his fans will love it as much as we do!"
The shoe design features Virat's favorite color – white, fused with accents of gold. This is not only Virat's signature shoe, but it's also the next generation PUMA Spike 19.1. The removable spikes on the rubber outsole of the shoe are a dazzling gold as well. Created with a lightweight upper, that also provides unmatched support for multi directional movement on the pitch. PUMA's EVA technology in the midsole provides optimal cushioning, clubbed with superior stability and traction.