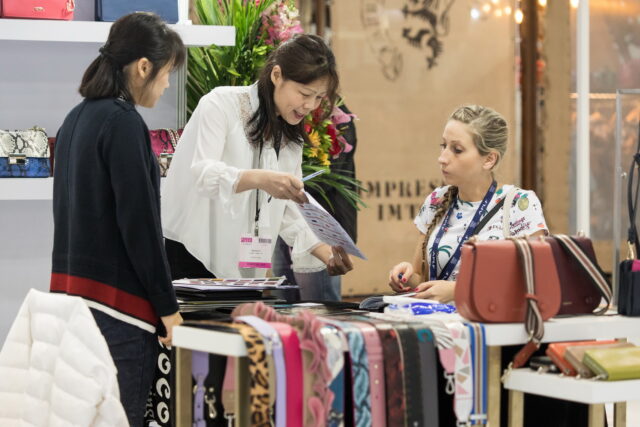 Global Suppliers and Manufacturers Ready for the Comeback
The Meeting Place for the Global Leather Industry, APLF, will finally make its long-awaited return to its home base at the Hong Kong Convention & Exhibition Centre (HKCEC) from 19-21 March 2024. Despite an hiatus of five years since the last APLF event took place in Hong Kong in 2019, there are promising economic signs and pointers from Asia's leather sector that APLF could help revitalize industry trade. The economic background will be outlined later on, but one factor which has encouraged and buoyed the leather and manufacturing sector are the results recorded at the recent All China Leather Exhibition (ACLE) in Shanghai. This event attracted more than 28,000 buyers mainly from China but also from southeast Asia and other international destinations. With over 1,000 exhibitors benefitting from a strong visitor flow, ACLE broke its all-time record of visitors by 20% over 2019. This illustrates the need of the leather and manufacturing sectors for a professional business platform where they can negotiate, find new suppliers and network with colleagues and peers. The volume of professional buyers and the optimistic atmosphere noted during ACLE should augur well for APLF in March 2024.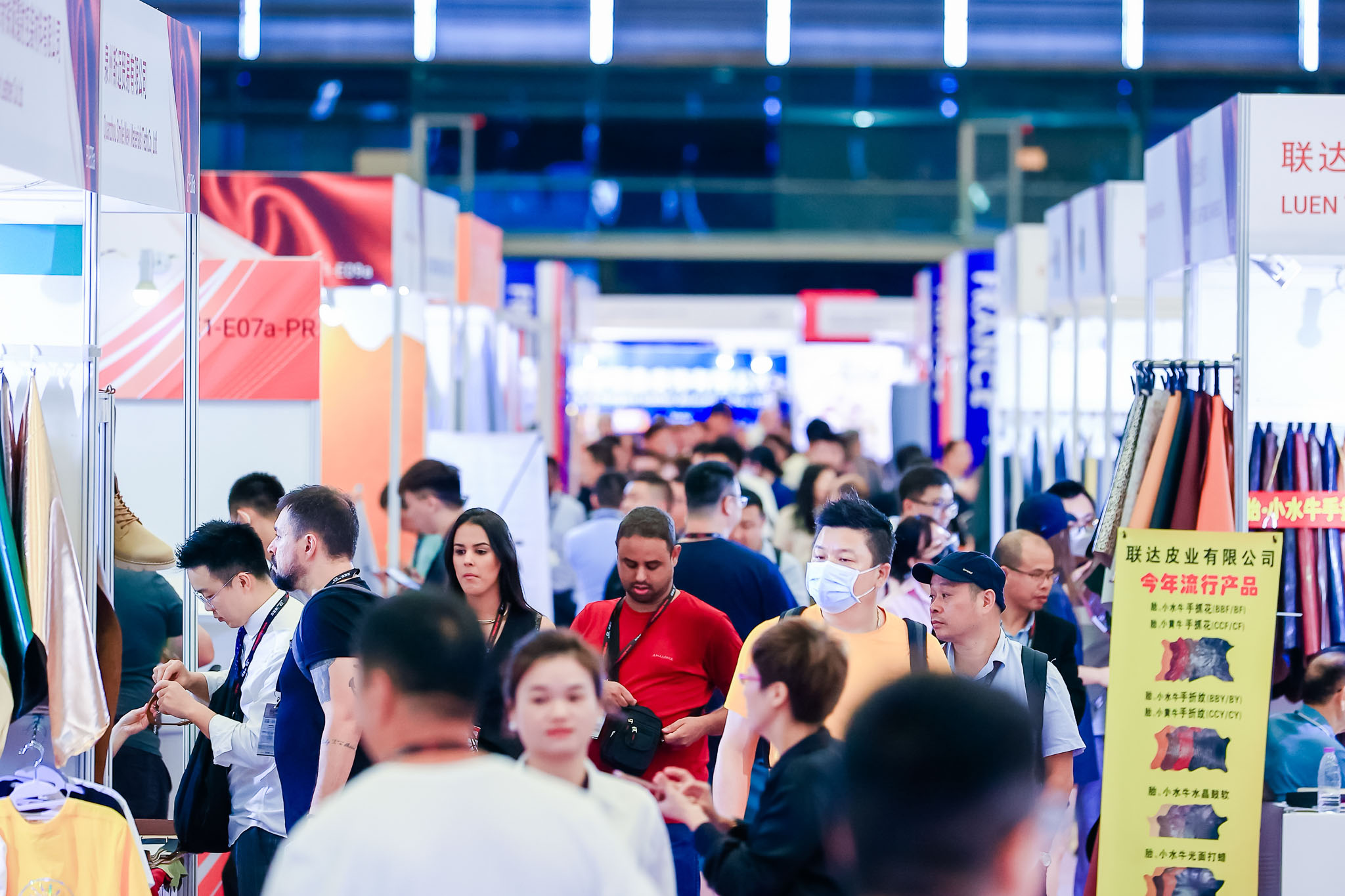 Strategic Changes in the Layout of the 2024 Trade Fair
For the 2024 APLF there will be significant changes in the layout of the fair, which were planned for the 2020 event but was forced to be cancelled. The leather fair that has been on Level 1 in Halls 1A – 1E will move to Level 3 of the Exhibition Centre. The fairs that are currently on Level 3 will move to Level 1 – these fairs are Fashion Access and Materials+. The extra exhibition space on Level 3 will offer more prime stand locations to the current exhibitors at APLF Leather. The configuration will also offer an opportunity for the Organisers to re-segment and re-group product zones and in this way facilitate buyers' easier navigation of the fair according to their sourcing purposes, in particular for sustainable materials. The second reason is that moving Materials+ and Fashion Access to Level 1 will fundamentally shift the fairs from a focus on leather, to a fashion oriented group of fairs which will attract not only leather buyers but also new fashion and interior designers from the Generations Y and Z, reconnecting them all to the leather supply chain.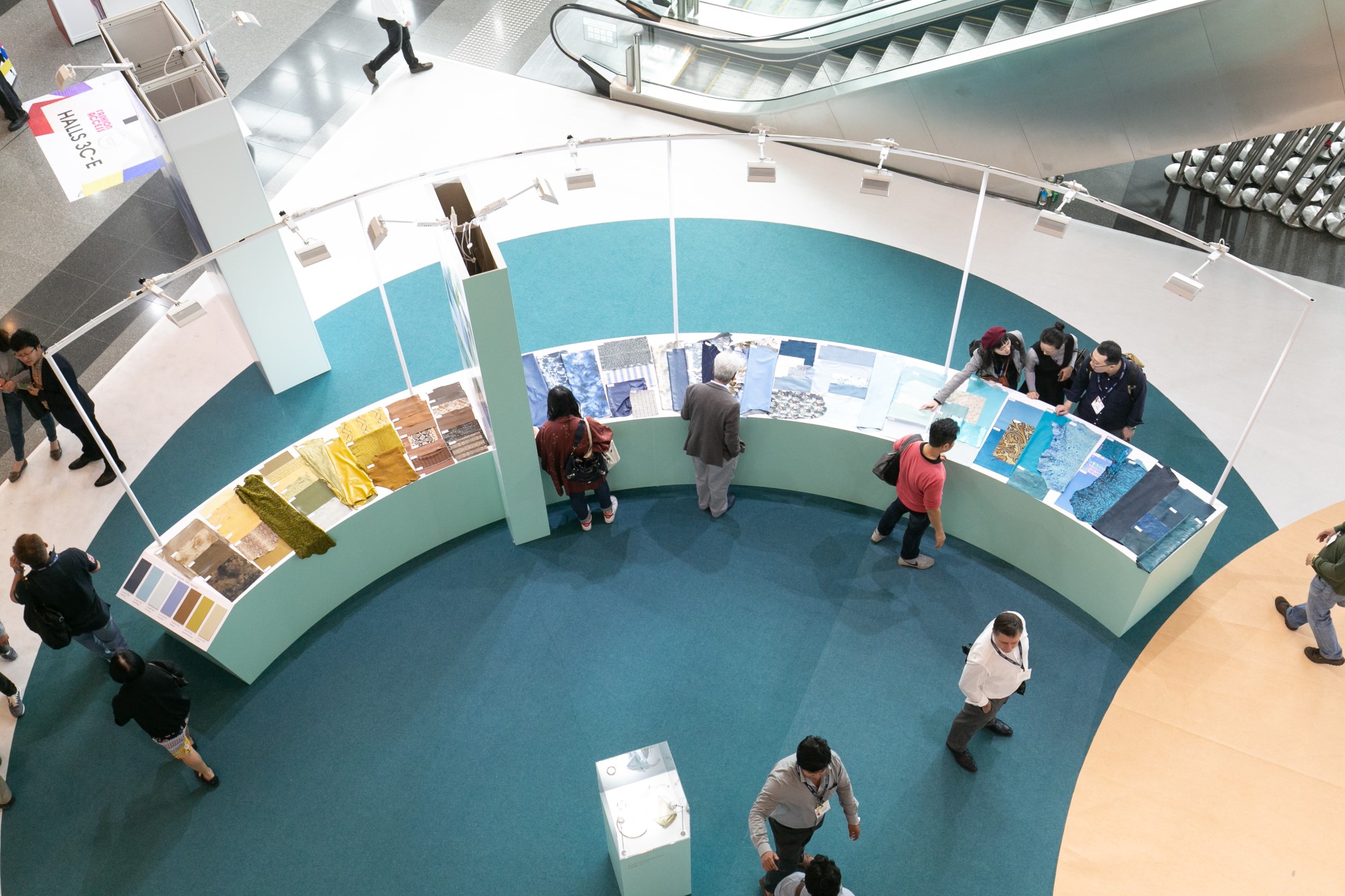 Back on Track
The impact on travelling and face-to-face business during the pandemic is now behind us and APLF will resume its mission of serving the global leather and fashion industries accompanied by its sister events, Materials+ and Fashion Access consolidating the 3-in-1 format of recent years. The international nature and prestige of APLF can be measured by the fact that key organisations related to the leather old meetings during the fair. These organisations include the International Tanners Association (ICT), the International Council for Hides,Skins & Leather Traders Associations (ICHSLTA), the International Union of Leather Technicians & Chemists Societies (IULTCS), the Global Leather Coordinating Committee (GLCC) as well as national associations such as the Leather and Hide Council of America (LHCA) and campaigns such as Leather Naturally. The international importance of the event for the leather industry is reflected by the global mix of participants at the trade fair. So far, the following national pavilions have confirmed their participation at APLF Leather; Australia, Brazil (Assintecal, CICB), China, France (SGCP, FFTM), India, Italy (ASSOMAC, UNIC), Japan, Korea, Pakistan, Taiwan, Türkiye and USA. Pavilions that will have exhibitors join individually are Spain, Germany, Mexico, Portugal and Thailand.
Economic Backdrop
Growth forecasts published by the OECD and the IMF indicate solid growth in Asia compared to mediocre, almost recessionary economic conditions in the US and Europe. High interest rates and inflationary pressures in the west are prejudicing demand for non-essential consumer goods, whereas the opposite is true in India, the ASEAN bloc, Japan, Korea and most importantly, China. China's exports have fallen this year reflecting sagging demand in the US and Europe, but the government has already started to take stimulus measures to encourage its huge population to spend more. These measures include a new president of the Bank of China, key interest rates being cut and an ongoing stimulus programme to promote demand in the auto sector. Auto sales are expected to reach around 27.7 million new units this year, an increase of 3% as forecast by the China Association of Automobile Manufacturers (CAAM) led by electric vehicle (EVs) sales which are on track to hit 9 million new units his year, after ending 2022 with sales of 5.7 million units. This sector, together with the furniture upholstery sector, were active during ACLE although leather upper sales for footwear continue to struggle, as casual and sneaker sales continue to dominate the footwear retail and manufacturing activity. However, it should be noted that even giant manufacturing entities such as Yue Yuen, have posted weaker results as overall global demand, even for sneakers, has weakened in H1of this year. In a nutshell, demand in China is the key factor to maintain the green shoots of recovery in the leather industry as witnessed in Shanghai during ACLE. For this reason, it can be expected for this trend to continue during APLF with buyers from the Mainland and Hong Kong buying offices making their presence felt as buyers from all corners of the globe return to this event after a frustrating gap of five years.
Materials+
Located on Level 1 of the HKCEC, Materials+ will display a range of advance/functional materials, components and accessories for the manufacture of footwear, leathergoods and garments. This year Materials+ has been rebranded will be segmented into three parts for ease of sourcing: Materials+ Fabrics, Materials+ Components, and Materials+ Technology. For the 2024 event, there will be a Forum focusing on technology and new materials development.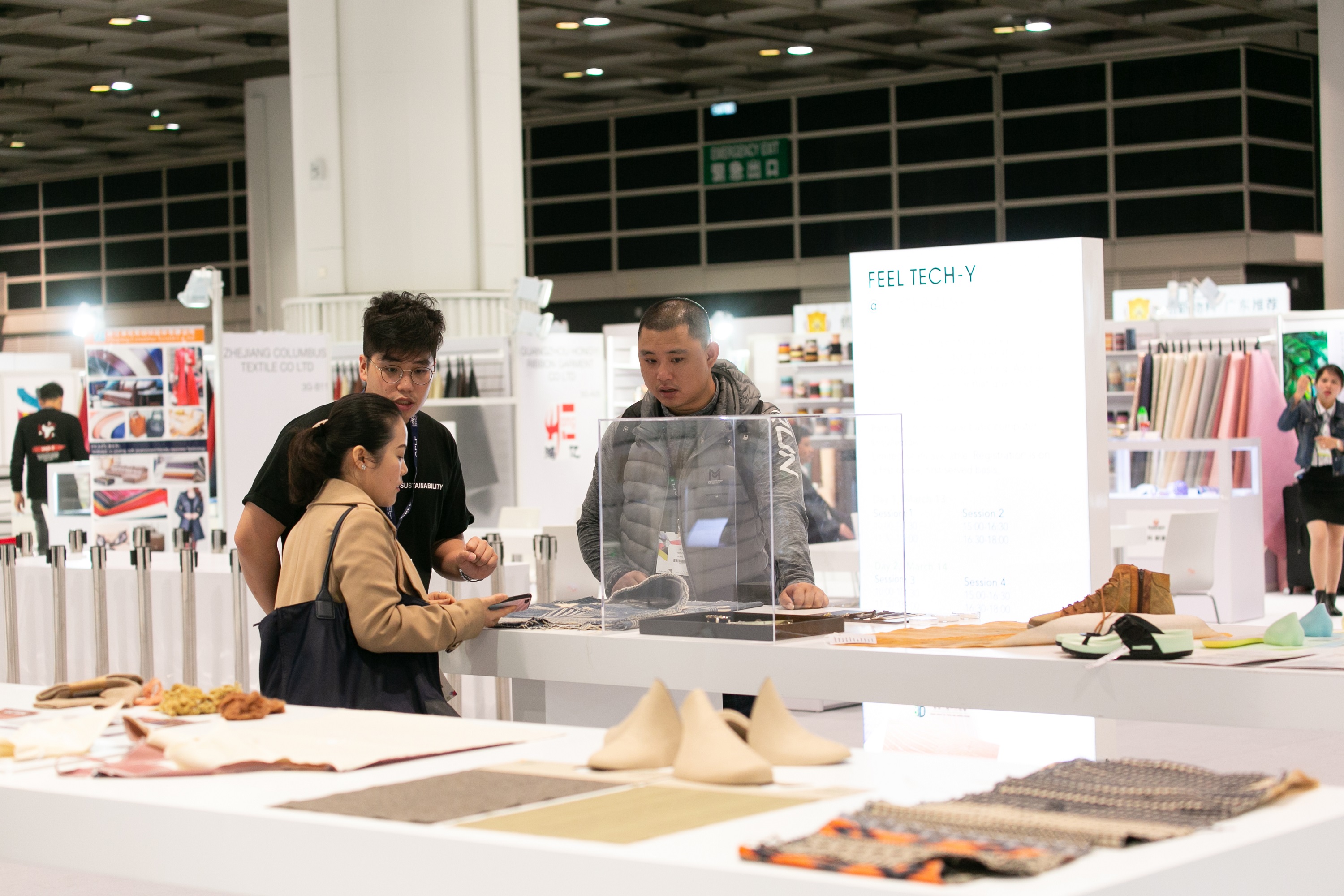 Fashion Access
The fashion accessories fair of the 3 in 1 format, will be located on Level 1 of the HKCEC. This fair is well-known for the wide displays of bags, handbags, small leathergoods and other fashion accessories as well as footwear and garments. It is used as a base for sourcing the designs of upcoming fashion seasons and OEM manufacturers can be found to manufacture collections of a subcontracted basis. In addition, there will be New Branding of Fashion Access Showroom for Brands, and national pavilions from South Africa, Vietnam, and Bangladesh.
More than a Trade Fair
Over the years APLF has incorporated informative and educational seminars and conferences to create a complete, integrated event of combined business and informational opportunities. The Global Footwear Executive Summit (GFES) has become a regular feature of APLF. It is a continuation of its predecessor the Global Footwear Retail Conference that started in 2015. It was also conceived as an event where footwear retailers, brands, manufacturers, sourcing companies, traders and trade media can gain valuable information from top players in the industry for business decisions. The GFES also contributes to the consolidation of APLF as a footwear sourcing platform as the shoe sector continues to grow in Fashion Access.