Herzogenaurach, Germany – August 24, 2022: For most, the hottest season of the year comes and goes, but in Puerto Rico it is always summer. Positive vibes, beaches and beautiful blue skies are common. Inspired by the eternal summer of Puerto Rico, Bad Bunny and adidas bring the sky to your feet.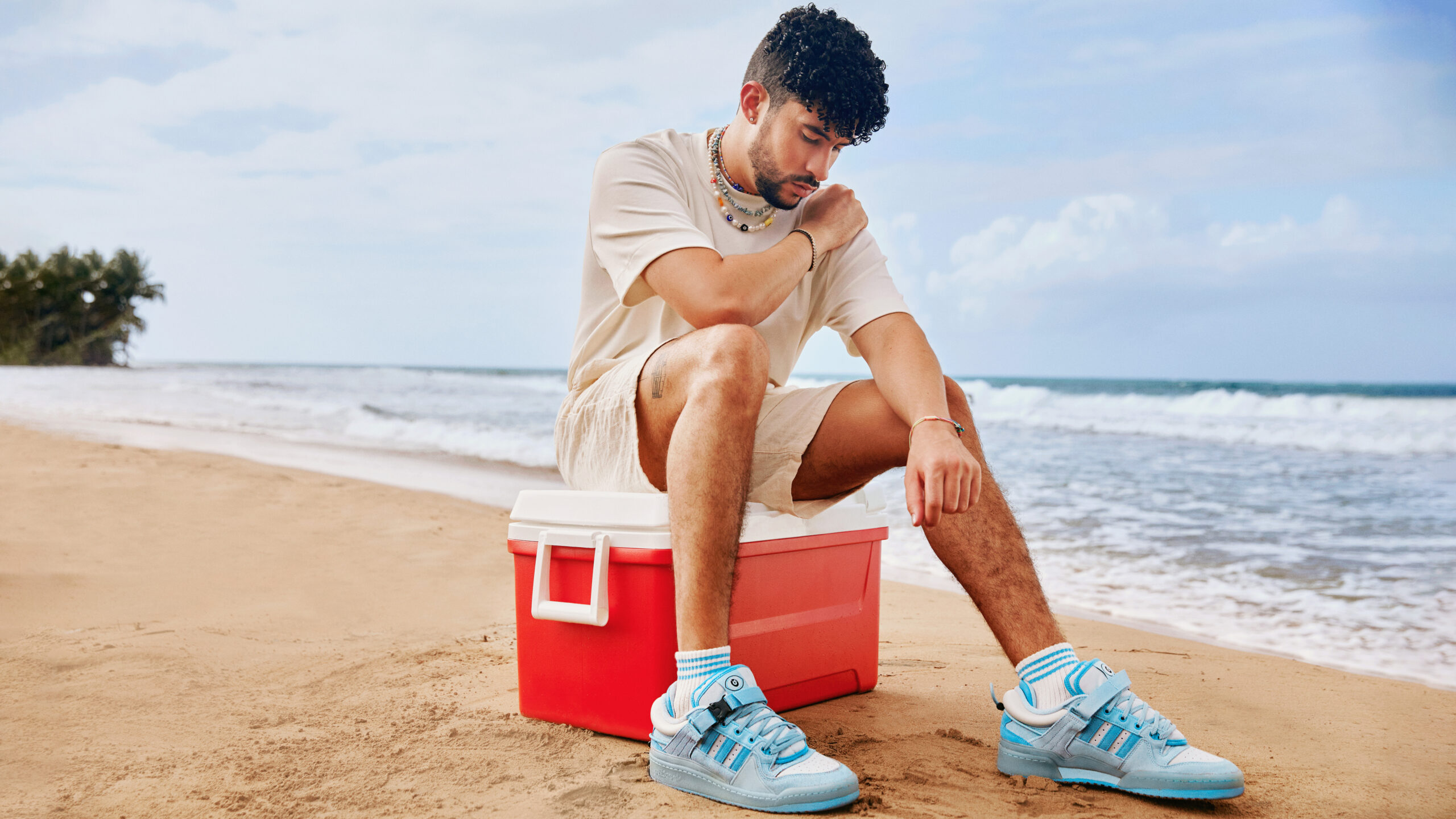 To recognize the iconic feeling of summer, adidas launches an activation that represents the spirit of the artist, celebrating his creative and blue-sky thinking that has led him to become the global icon he is today. The plane also symbolizes the power of Benito's art, which manages to bring the essence of La Isla to the entire world, crossing all borders. It is an ode to summer, to play and experience the infinite possibilities that the universe offers us. To create and fly without limits, and express ourselves in total freedom.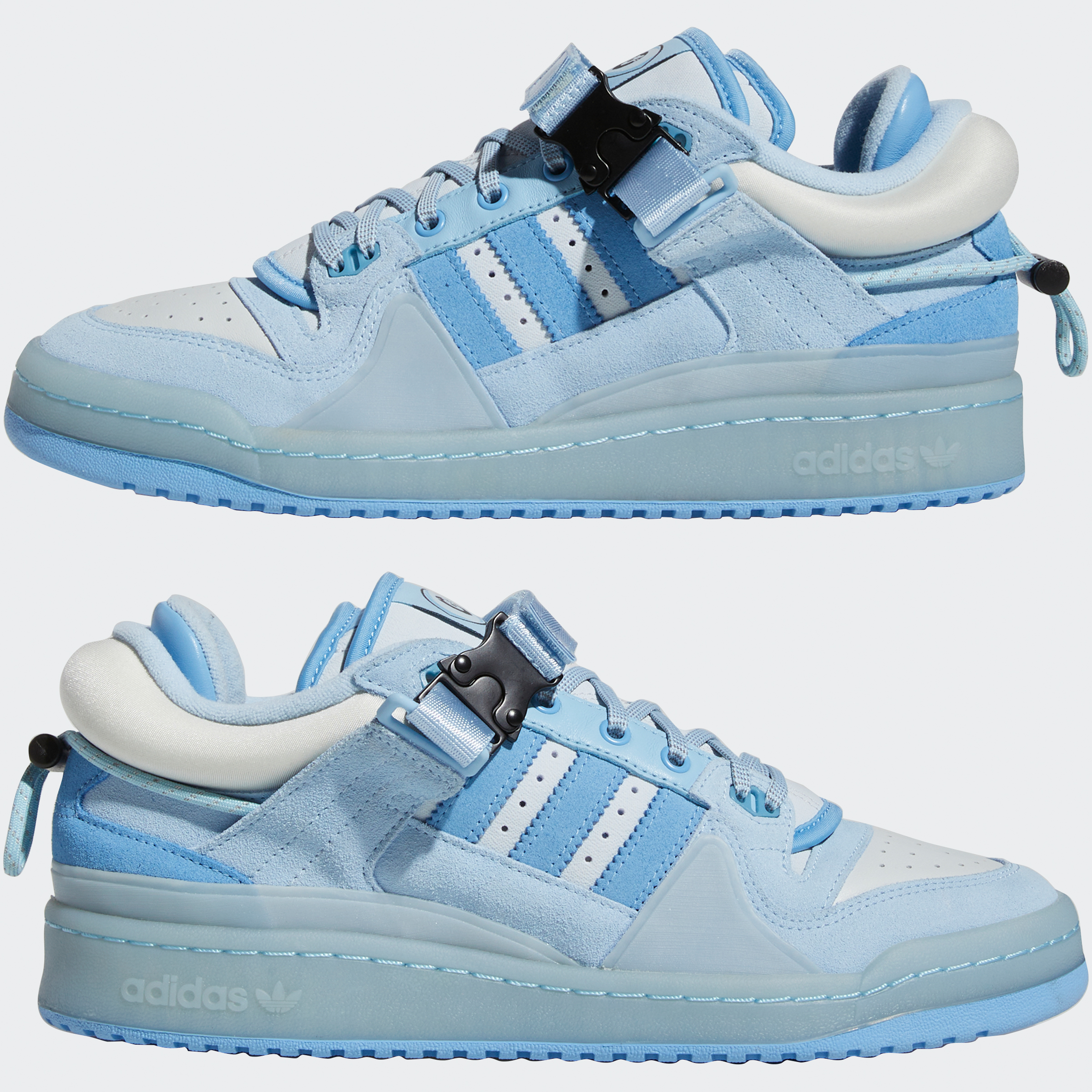 The Bad Bunny x adidas Originals Forum is the newest iteration of Bad Bunny's Forum with the blue-sky color. This collaboration is interpretation and a great follow up to 2021 releases such as "The First Café", "Easter Egg," and "Back to School" editions. The new Forum is available on the Confirmed App only on August 27th,
About Bad Bunny
Bad Bunny is a multi-platinum recording artist, multiple Latin GRAMMY® and GRAMMY® winner, who consistently manages to break international barriers and dismantle cultural norms, becoming a global icon of culture and entertainment. In 2021, he was named one of Billboard's 10 most popular superstars in the world and earned the title of the #1 Latin artist of the year for a third consecutive year. In addition, after amassing an impressive more than 9.1 billion streams, he became the only Latin artist who, for two consecutive years, has been proclaimed the most listened to artist globally on Spotify – all of this without releasing a new album.
In 2022, his tour "El Último Tour del Mundo" became the most globally successful tour of current times, selling out its 35 functions and breaking sales and attendance records. On the heels of his global success, he released a new album, "Un Verano Sin Ti," which became the second all-Spanish album to reach number 1 on the Billboard 200 Chart. The first album to accomplish this was Bad Bunny's "El Último Tour del Mundo." The album earned 356.66 million on-demand official streams in its premiere week, registering the largest streaming week ever for a Latin music album; it also set a record by posting its 24 songs on Billboard's "Hot Latin Songs." Currently, the megastar just kicked off his first stadium tour across the U.S. and Latin America, setting the record for the highest-grossing concert in each of the venues he has performed so far and the highest-grossing concert by a Latin act.
---