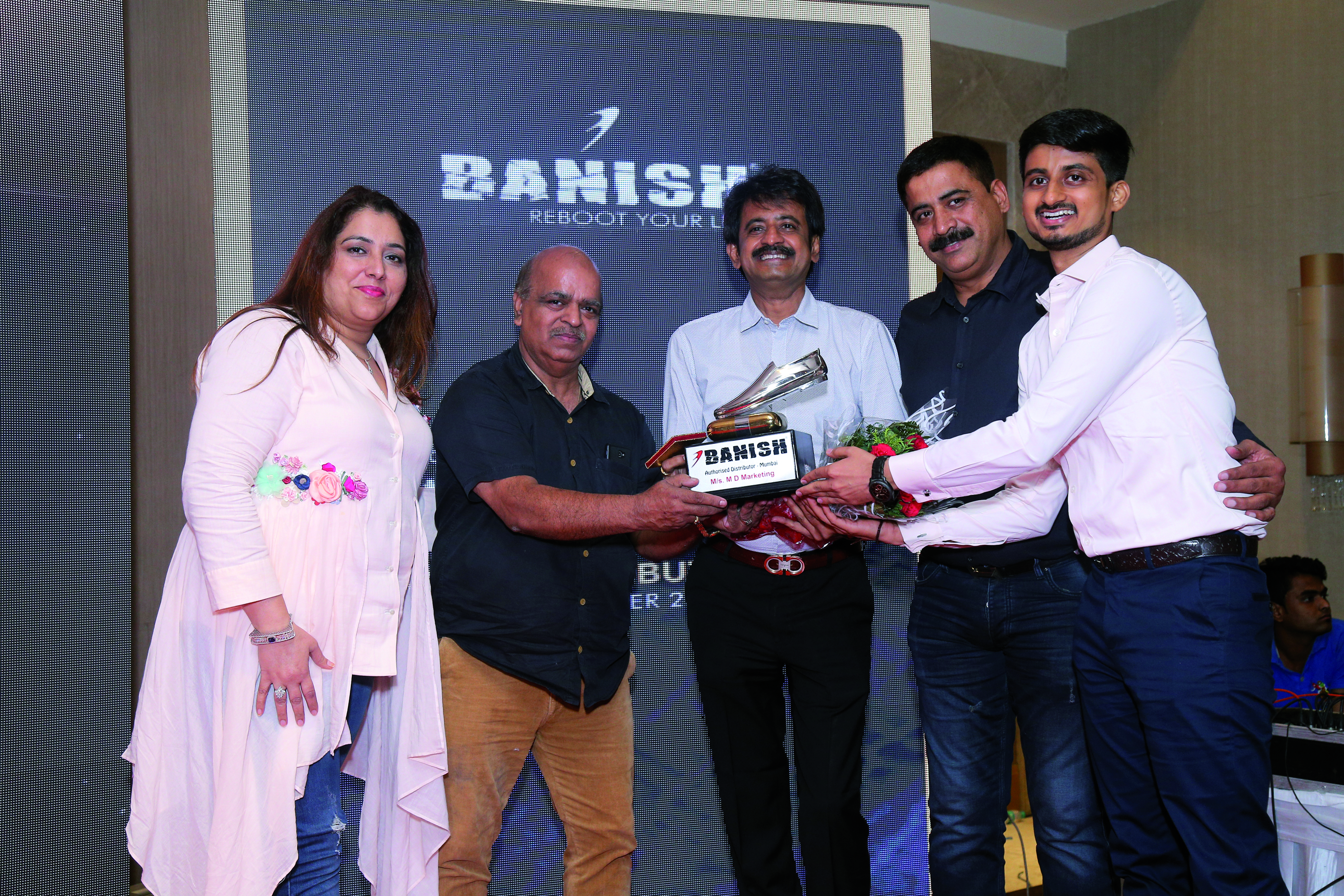 Banish Shoes, the manufacturer of a completely utilitarian range of shoes that aims to blur the boundaries of age and gender with their line of casuals and formals, has showcased an extensive range from their upcoming Autumn- Winter'19 Collection at the recently held trade show at Hotel Double Tree Hilton, Agra.
It's no secret that many men want to be dressed better and that's what brands help fulfill that wish with new collections. Banish Shoes, a brand that believes in creating modern trendy footwear, known for keeping up with the latest trends, showcased their latest collection. Distributors and retailers from across the country attended the event and it received an extensive appreciation for the wide- ranging and quality offerings, on display.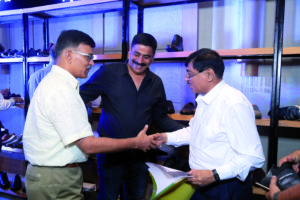 With its current portfolio, spanning
the complete repertoire of footwear, Banish Shoes continues to reinforce its leadership position as one of India's most preferred shoe brands. Banish takes its motivation of designs from the energy of the youth and comes up with one of the most vibrant and desirable designs matching the lifestyles of today's youth looking for cool trendy designs and comfort for those long days of work and hard party looks for cool evenings.
Banish Shoes was launched in the Indian market in 2005, Combining state-of-the-art quality with edgy and young designs, the brand is known for keeping up with the latest trends. The new collection has been designed by Saksham Dhingra who has recently done a designing and production course in Italy at a renowned design school. Taking his inspiration from Europe, the designs have been modified by their in-house design experts to adapt to the taste of local customers. Speaking on the occasion, Sameer Dhingra, Founder Director, Banish Shoes said, "We are very excited about the coming season and hope to add many more dealers in North and West India by the end of this season. The brand is well known in Delhi, Telangana and Mumbai too has seen a wonderful response. Our designs cater to the modern day man and we ensure that the quality is kept in standard with international brands."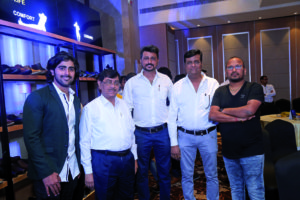 Saksham Dhingra, Marketing & Design Director said, "Our new collection dresses fashion forward individuals who are evolved enough to be comfortable to dress down in a stylish way. Fashion trends are incorporated into the collection in a subtle way to give a sense of smart dressing. We as a brand strive to make each customer look better."
Today, Banish Shoes has created a presence across the country and retails in
multiple cities across India. The collection at display was very versatile covering the range from party to work wears to open footwear, which would appeal to the Tier 1 and tier 2 customers as well. Within a short time, Banish Shoes has truly established its name and large presence across the country. The brand commands a top position in the Indian market with its presence in over 400 sales points that include all the leading footwear dealers. The new collection from the brand covers a wide selection of shoes in men's footwear from comfortable everyday essentials to sharp eveningwear styles. The fabric shoes with Flex Soles were a winner amongst all, for its supreme flexibility and full grip, cushioning and ultimate comfort without negotiating on the style quotient. Overall, the brand showcased a diverse mix of high- fashion shoes that project elegance and style. Across moccasins, lace-ups, sandals, mules, sporty and loafers – Banish Shoes' inspirational take on footwear is designed to confer a distinctly uber cool look, merged with a modern advantage. Constructed in contemporary designs – the collection consists of both classic shades of black, tan and brown.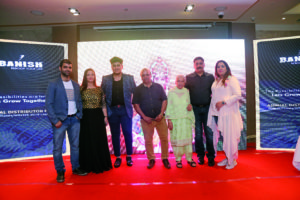 Talking about the Autumn-Winter
'19, Sameer said, "We are inspired by the positive response of all the distributors and retailers who visited us today. Banish Shoes team has worked tirelessly to present this sizeable range of Autumn-Winter '19 collection, that offers
a broad assortment of trendy footwear to pick from at the
most striking price points. We are confident that our new collection will be respected by the customers."
The day concluded with Banish Management recognizing and honoring excellence in the distribution and retail sector by felicitating the best business partners, thereby inspiring the industry to raise benchmarks of performance. Sameer said, " For any brand, Distributors and retailers play an important role in the promotion and availability of a product. They are highly instrumental in highlighting and educating the customers about the latest products. Distribution channel is also known as marketing channel or marketing distribution channel which is directly related to the success of the brand."
The strong partnership of Banish Shoes and its distributors and retailers is poised to continue even stronger in the coming years, enabling the brand and its sales partners to respond effectively to the requirements of the Indian market.