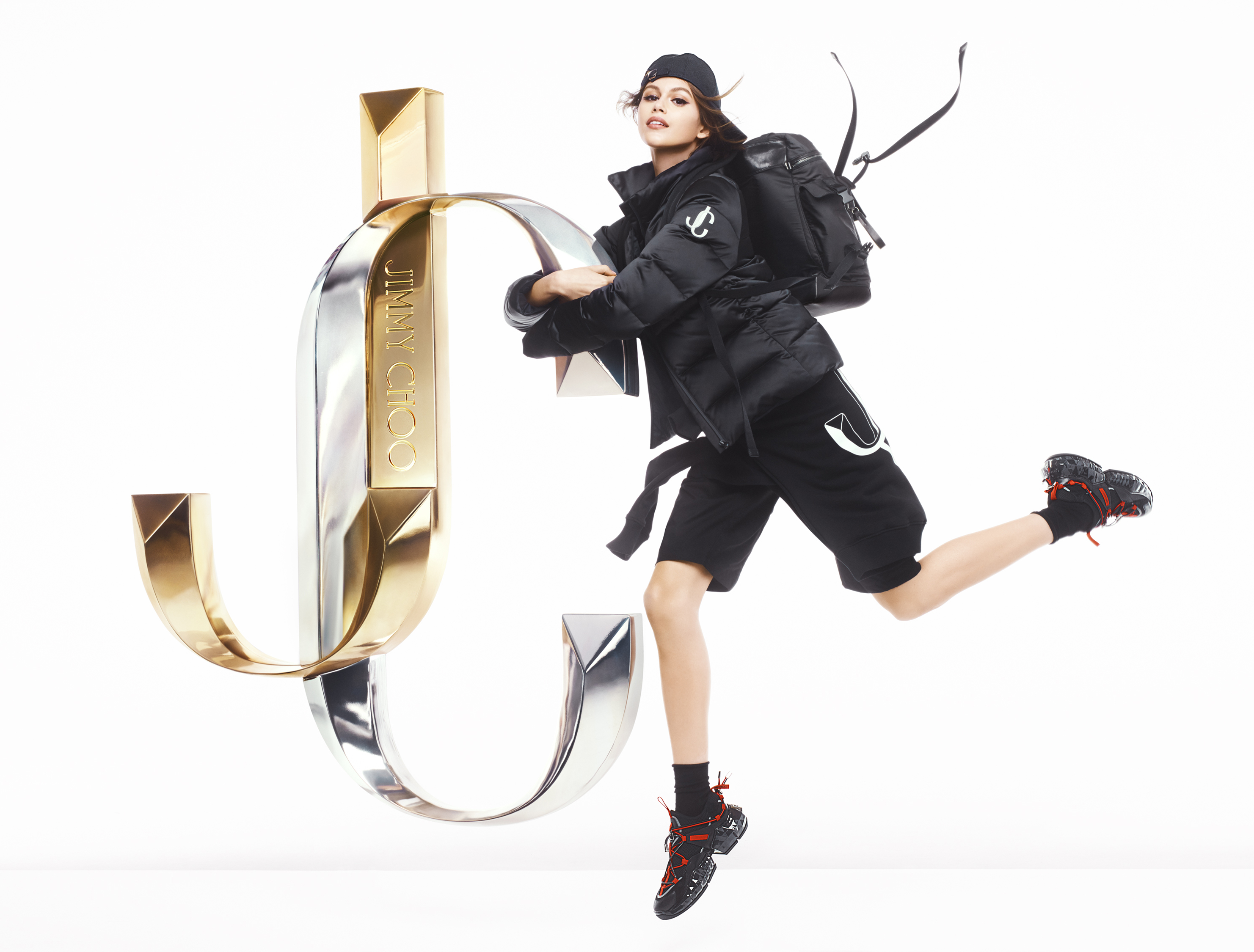 Jimmy Choo unveils their Autumn Winter 2019 campaign featuring global supermodel, Kaia Gerber, for a second season. The series of captivating images celebrate modern luxury, created by world renowned fashion photographer Steven Meisel.
The campaign debuts Jimmy Choo's monogram, JC, the brand's initials as an oversized sculpture in a succession of powerful portraits. Meisel captures Gerber's fresh and dynamic spirit, reflecting the very essence of a modern heroine; the muse for the Autumn Winter collection.
Heralding a new chapter for Jimmy Choo, the JC monogram features the brand's initials cast in a brushed gold faceted font with a confident inter-linked silhouette. Ever-present and celebrated throughout in multiple iterations, JC is a constant reminder of the brand's meaning and value providing an authoritative hallmark for signature styles.
The campaign also unveils The Varenne family of handbags which take centre stage for the seasonwith three key silhouettes; the bowling, cross body and clutch, all featuring the JC interlinked monogram. The bags are presented in an assortment of timeless leather and suede including Bordeaux, camel, black, rust and dark green.