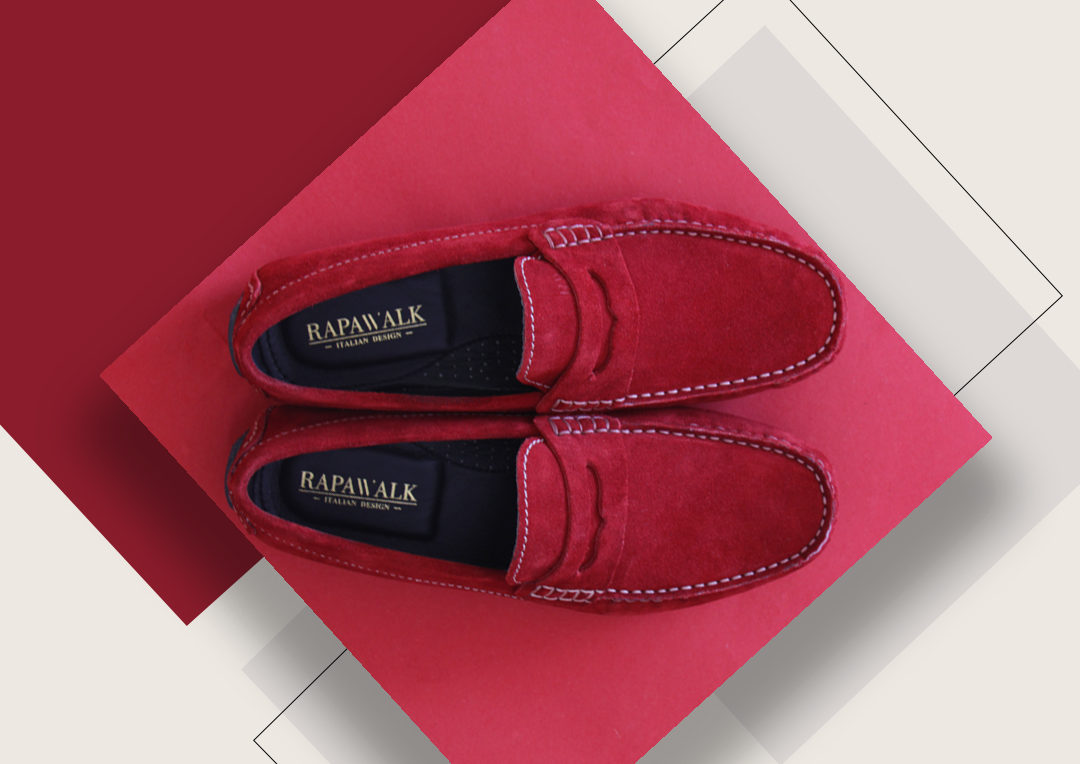 Bengaluru-based Rapawalk is the brainchild of Kashif Mohammad and Aravind Maddireddy, batch mates at IIM Ahmedabad. It is an online footwear brand that offers consumers premium quality shoes at affordable prices. Customers can directly shop the curated designs or personalize any style on their advanced 3D configurator and engage in an immersive shopping experience.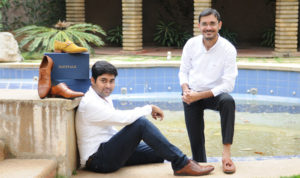 The founders claim that Rapawalk is the result of extensive research, a rich heritage of artisanal craftsmanship and a passion for personalized footwear, realized with state-of-the-art 3D modeling technology. S&A caught up with the duo to discuss the brand.
About Rapawalk
Rapawalk is the result of in-depth and extensive consumer research coupled with strong industry knowledge and experience of working with global brands. Consumer preferences worldwide are undergoing major shifts leading to unprecedented changes in the fashion space, and these shift waves are much higher and more prominent in India owing to its rapid growth, digital expansion and just the sheer size. The problems inherent in the Indian footwear consumer market were beautifully handled in the past in their western counterparts by a few digitally enabled brands in the US and worldwide. These have been our inspiration. When coupled with our strong know-how of the product making, we believe that this technology-led approach can radically change the way products are consumed in Indian as well as International markets. This is the inception of Rapawalk, an Indian born technology-led brand with deep product understanding, and with a global spirit. Consumers, especially men, have often experienced footwear shopping as a boring activity with no innovation and continuous compromise on variety and fit due to the way current brands handle products. Rapawalk is here to change this paradigm and the time is now. We offer perfect fitting guaranteed shoes in all sizes possible, with trendy and elegant designs and unbeatable comfort at most affordable prices, by cutting out middle men.
Brand's DNA 
Experience. We are a customer-obsessed company and customer experience comes first before anything for Rapawalk. This has been the driving principle in any of the activities that we undertake. Be it the perfect fit guarantee or the styling assistance or the Italian raw materials, they are just tools to make sure that our customers are delighted with what they receive. Customers always want something better even if they do not know it and even when they do not ask for it. Our strong desire to delight our customers keeps us constantly and consistently on the track of innovation. From day 1, we have decided that Superior Customer Experience becomes the prime mandate of the brand and this helps us patiently experiment with multiple styles, materials, technologies and modalities. Over time, this customer obsession has only increased in that, we treat our customers not as customers, but as clients and they in turn, become strong proponents of the brand.
Product portfolio and response
Our product portfolio currently ranges across leather formals and casuals in 2 ranges, a premium collection and a "West" collection, which is our entry range collection. These span across multiple categories like Oxfords, Derbies, Monks, Slipons, Boots, Moccasins, Loafers and Sneakers, in a variety of leathers like soft, suede, milled, woven, hand-painted, printed and patent, and a huge range of 8-10 colors in each category and their combinations. We handcraft each of our shoes to our customer requirements from handpicked imported materials from Italy and other top European supply points. Our sizes range from 5 to 13, including half sizes and multiple width options to cater to the entire range of customers. We see consistent response across all the categories as we reach out to a diverse base of customers. At present, Moccasins is our highest grossing category.
Retail and promotional strategy
We primarily utilize digital marketing channels such as Facebook and Google to showcase our products, value propositions and craftsmanship. We also have a referral program for our customers to share the love of Rapawalk with their near and dear.
Ideal Rapawalk customer
Rapawalk customers typically fall into two categories – Customers looking for a shoe for a specific event (Type 1) and Customers who are looking for shoes for regular usage (Type 2). Both these types typically come from metro cities and have good disposable income. Type 2 customers have a good wardrobe and are style conscious or becoming style conscious. Type 1 customers might or might not have an extensive wardrobe but are in need of great looking shoes which might not be in typical blacks and browns available in the market. Customers with extreme sizes or wide feet are an instant lock as they will never find a collection as extensive as ours that guarantees them a perfect fit. We have engineers, businessmen, advocates, doctors, architects and a whole other lot of profiles as our loyal customers. That's the beauty of Rapawalk and our value proposition – we and our customers do not fit into a single mold. Each of our customers is unique in their personality, preferences & style, and we have a perfect pair for each of them.
Challenges in the market
Indian footwear consumes face 3 main challenges, as an output of two main factors – the way business has been traditionally done in the industry and the diversity of the Indian populace. Fit Challenges:Indian footwear market is huge just from the sheer size of the country's population coupling with rapidly rising income levels, and so is the diversity of the customer profiles and their foot structures. 35%-40% of the population can be standardized marginally into a standard profile while the others fall into differing structures as well as extreme sizes. Indian brands typically operate on outdated inventory models that start stocking up products 3 seasons before they are consumed. To minimize inventory and to maximize the product turnover, they make shoes only to well-fit this 35%-40%, and that too not so well, as they do not make shoes in half sizes and carry minimal inventory in sizes outside of 7,8,9 and 10. This leads to the majority of the population adjusting in shoes that are not well-fitting and comfortable leading to many health issues right from foot pain to back pain.
Lack of Design Innovation:There are no genuine Indian footwear brands in the market, that are not sister concerns of export oriented large factories. This leads to limited focus on the domestic market and working in the export mindset. There are no inputs flowing from the consumers to the brands, their likes and dislikes. There is zero consumer research, the brands just take some of the styles that are either popular in other international markets or the same styles they have been selling for years. Because many of the export houses work for same brands, the end products from these brands end up looking the same with same styles, same colors and same soles. There is nothing new coming into the market based on the trends or seasons.
No Product Innovation: Unlike the sports shoe category where the major international players are, leather and formalfootwear category do not have any big names that consistently focus on product research. Some brands try and take the elements from athletic shoes like Nike and try to copy them into formal footwear, but that just doesn't work. Athletic footwear needs high energy return while formal footwear needs energy absorption and sinking comfort. There are international brands like Geox who excel in this while Indian brands just don't focus on this major aspect. Formal footwear hasn't evolved much in the past 150 years and this is a need of the hour.
Rapawalk offers consumers footwear handcrafted from premium imported materials from European and other global suppliers at affordable price points. For today's man, good formal footwear is as much a necessity as a decent pair of clothes, and we believe it should be treated as such. Current high GST rates and heavy import duties are pushing the products that are definitely a necessity into buckets of privilege and luxury. Especially in an area such as formal footwear where innovation is lacking and leads to many lifestyle illnesses ranging from foot pain to spinal discomfort, research needs to be promoted strongly on comfort and quality.
Rapawalk in five years
In the next five years, Rapawalk will become one of the dominating brands in Indian footwear and leather goods space. We want to become the destination where consumer opinions are heard and their expectations are exceedingly met.