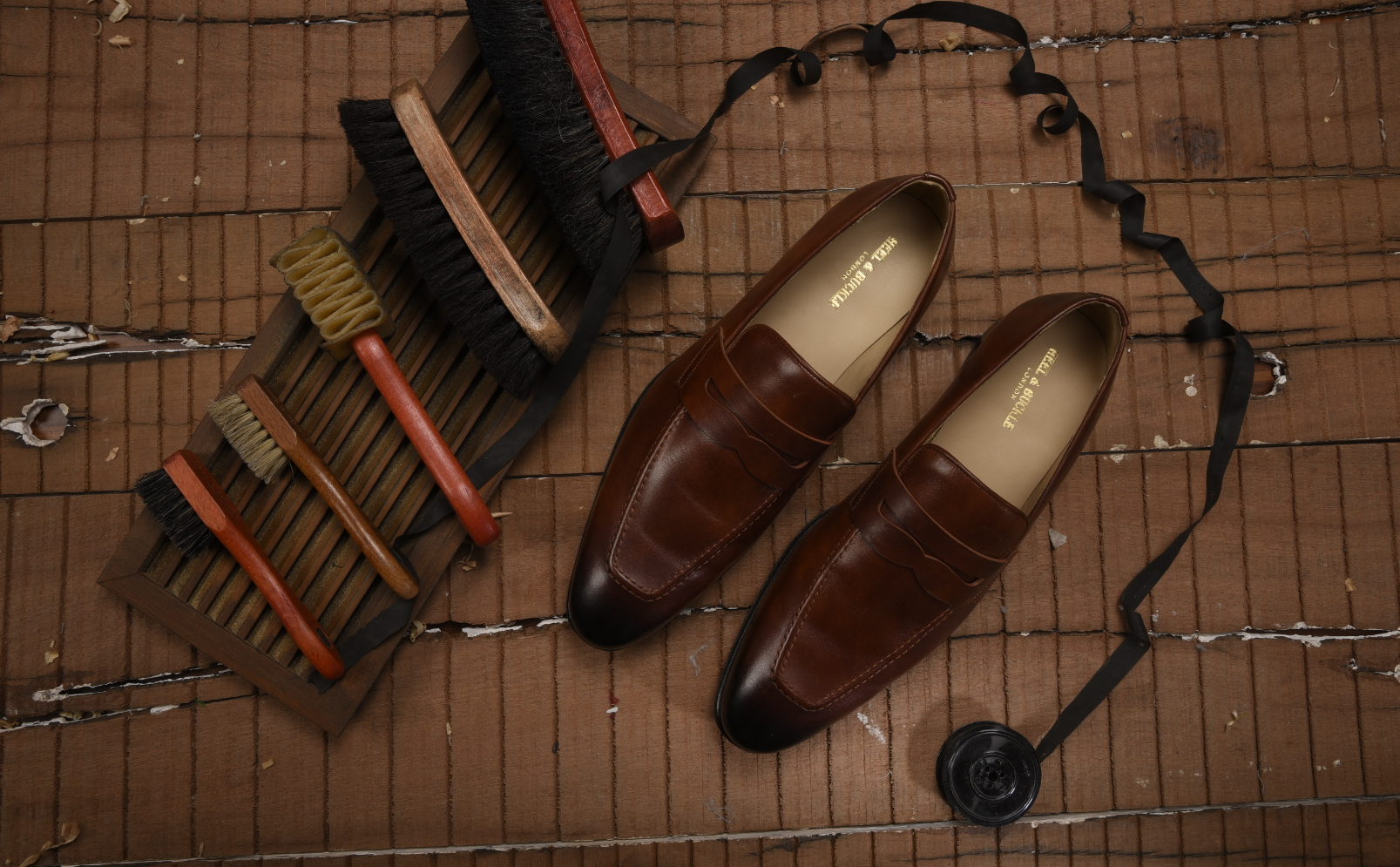 After successfully housing both casual and formal footwear from some of the most revered international brands, Berleigh is now extending their gamut of operations into manufacturing with the launch of their first line of men's footwear, Heel & Buckle London. Conceptualized and designed by the team at Berleigh, the signature label exudes sartorial elegance, coupled with superlative quality, contemporary styles, sleek design elements and unparalleled comfort.
Catering to the quintessentially stylishmanof today who is, personality & trend conscious, Heel & Buckle London boasts of timeless classic additions that are a must feature in every gentleman's wardrobe. Marrying superior craftsmanship with comfort fit, it is assured to evoke a sense of savoir faire.
Design highlights such as buff soles, perforated texture detailing andtoe cap panel design feature on a medley of styles ranging from derby's,monkstraps, moccasins &penny loafers. Made from the finest quality Patina leather, burnished leather & suede, the collection has been created keeping in mind finer details of shoe making.
Talking about the brand, Director of DAR Group, Shashank Arya said, "We are excited to expand our portfolio with Heel & Buckle London. The collection exemplifies style, meets comfort at its best and operates in the bridge-to-luxury segment. Staying true to Berleigh's thumb rule of class, Heel & Buckle London is in tune with the latest trends without any compromise on design and quality. At its accessible price point, we hope for the brand to become a go-to for all our young clientele."