Brandless is riding the fast-growing wave of Indian high-end fashion, a wave that Aanchal Mittal hopes to capitalise on. While some may look to skip rungs on their ascent to the apex of the retail world, Aanchal has always wanted to learn from each step and be fully prepared by the time she completes the climb.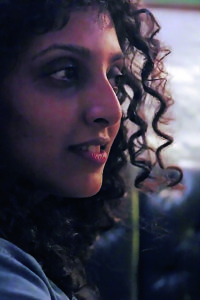 That meant absorbing everything those at the top could teach her, and at NIFT she had access to few finest minds. Aanchal is a woman who is not afraid of risk. I chose to create products that reflected minimalistic design and quality of product while seamlessly blending with aesthetics and is not gender or age specific, she informs S&A's Dipika Chopra.
Tell us a bit about your background.
I was born and brought up in Delhi. I studied leather design from NIFT Delhi and worked on couple of freelance projects while in college. I have interned at export and design houses before starting Brandless. Brandless was born as a satirical take over brand obsession amongst people where aesthetics were paid little or no attention. The core values of the brand were put down to be quality and aesthetics. I chose to create products that reflected minimalistic design and quality of product while seamlessly blending with aesthetics and is not gender or age specific. Brandless as a brand is old school in its belief and does not promote fast fashion as a way of keeping pace with the constantly changing fashion trends.
What's your brand's USP?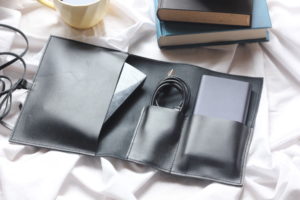 We believe in creating projects that are classic minimalistic design and high on quality. Our products are a blend of design and functionality. A college going youth as well as their parent can use them or age barrier does not rule our designs. Our designs reflect the user's personality instead of the brand name overpowering it. We offer an experience than just a product.
Who is your target market?
Our target market is not restricted to a specific gender, age, or profession. Any person who believes in making a statement without going over the top is our target market.
What's your set up like?
We have a team of karigars (artisans) who we consider to be the backbone of our Brandless family. They handcraft each product at our studio where attention is paid to minute details. Also, we have strong support team for marketing, merchandising, and management as well. Over the time my team has become my family as we spend better part of the day with each other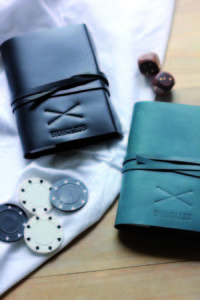 What spurs your creative process?
I personally have always taken a lot of inspiration from daily life problems. At Brandless, we find our inspiration in designing products to make daily life easy and that's what excites us. Example, we have designed a gadget wrap to make it easy to carry hard drive, wires, etc. while travelling from one place to another, or our shaver's kit that has loops to carry razor, tooth brush, etc. and save them from getting spoilt with the bottles. My inspiration lies in everyday life. As a brand, I do not draw inspiration from anything tangible instead it is from our daily routine and the problems we face in it. My aim is to solve those issues and make our life more organized and easy through design.
What's your emphasis on-craftsmanship or innovation?
My emphasis has been on creating a balance between craftsmanship and innovation since both are the cores of the brand. Design is not just about beauty but a balance between functionality and aesthetics for me. That is what is different between art and design. Our innovation is not restricted to just creating new products. We have developed an ethical work environment as well. We aim to minimize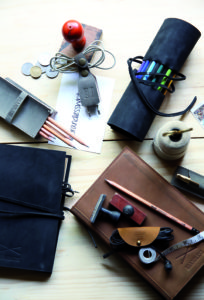 Kindly tell us about the product lines. Also discuss with us the new ones you will be launching in the near future.
At present, we are doing stationery, travel accessories, travel bags, laptop bags, and a lot more. We have lot of plans for near future and will be diversifying into newer categories soon. However, we shall always stay committed to leather and might add more materials.
What strategies have you adopted to expand your presence in the country?
We work extensively on our online presence to reach every part of the country. We aim at increasing our reach by retailing through concept stores all over country.
What's your overview of the accessories industry- from raw material to finished products?
Accessories industry has grown a lot over time. Leather bag is no more just an office and is considered to be lot more trendy. Even in terms of raw material there is a lot of experimentation happening. However, I still hope people understand the beauty of the leather and the versatility of it.
Considering that India is still a price-sensitive market, what challenges does the brand face while designing as well as launching new products?
It is very challenging to reach the right customer and also build a relationship of trust. While designing we need to keep in mind what would help us set apart from the market and register in our potential customer's mind.
Online retailers, with deep pockets, have been selling products at highly discounted prices, and this has made a lot of brands quite uneasy. What¹s your view on their move?
For sure, it does affect us a little as it limits our reach but then we are not a mass brand. Our audience is niche and someone who understands the value of a handcrafted product.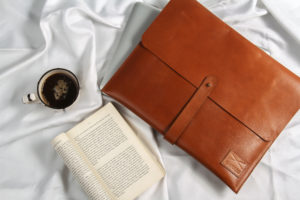 How does your work differentiate from its competition? 
We are a part of your everyday life and not a specific occasion. We integrate in your daily life and Brandless products don't need a particular outfit or reason to carry them.
Which styles and categories designs have been consistently performing for you? What are the reasons attributed to their success?
Our travel accessories and stationery do well for us. Majorly because it makes your life very convenient and organized. Also, our duffel bags are our bestsellers ever since we launched. Its classic provides lot of space, lightweight and basically a travel partner all of us wish for!
How different is the design trend in India as regards to leather accessories? What new trends are you going to introduce?
Design trend in India is gradually evolving from regular office bag to experimental accessories. Also, people are much more acceptable towards newer brands and designs. They have started understanding the importance of design and quality over brands.
What parameters will you be using in choosing business associates? 
We do look at lot of collaborations and have done couple of them in the past. We have worked with Doodlage and developed an accessories collection by integrating their aesthetics with our design sense. While choosing a business associate, be it for collaboration for retail or design, we make sure that we are in sync regarding the core values. Even for offline stores we carefully choose concept stores, which go well with the brand aesthetics.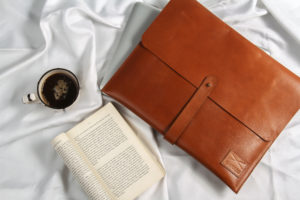 What new innovative designs or technology can we expect you to introduce?
We are working on few new categories and will be disclosing soon.
How do you see your brand being positioned today in the Indian market?
Brandless has carved a niche for itself over time in the market. Today, we have built a relationship of trust with our customers for them to return. Also, they do not shy away from placing bigger orders directly through our website now. We have always worked towards the experience and have done our best to make sure the customer is satisfied with what they purchase.
How do you strategize your digital initiatives to gain brand visibility?
We do not believe in going through the conventional PR route. We strongly believe in slow and steady growth. We work a lot on our digital marketing and keep it realistic. Any person seeing the image should able to relate to it.
Space scarcity and high rental have been the main hurdles in setting up retail stores. How big an issue is this for you?
We are yet to hit the brick-and-mortar model. However, we do not look at a typical retail store, as it's not very personalized. Whenever we do it would be a much more personalized space for our customers to visit and experience Brandless as a brand and not just purchase products.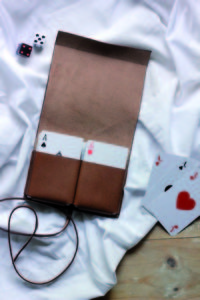 In what regions of the country do you see more growth? And what¹s your growth projection?
We have a strong foothold in major cities like Bangalore, Mumbai, Kolkata, and Delhi. We are gradually spreading to Hyderabad, Gujarat, and Pune as well.
We see a lot of growth in the smaller cities where the youth is becoming more conscious and gaining exposure in the time of digital age.
What would be your roadmap for the next five years?
We hope to have a wider reach and lot more unexplored categories under the brand.