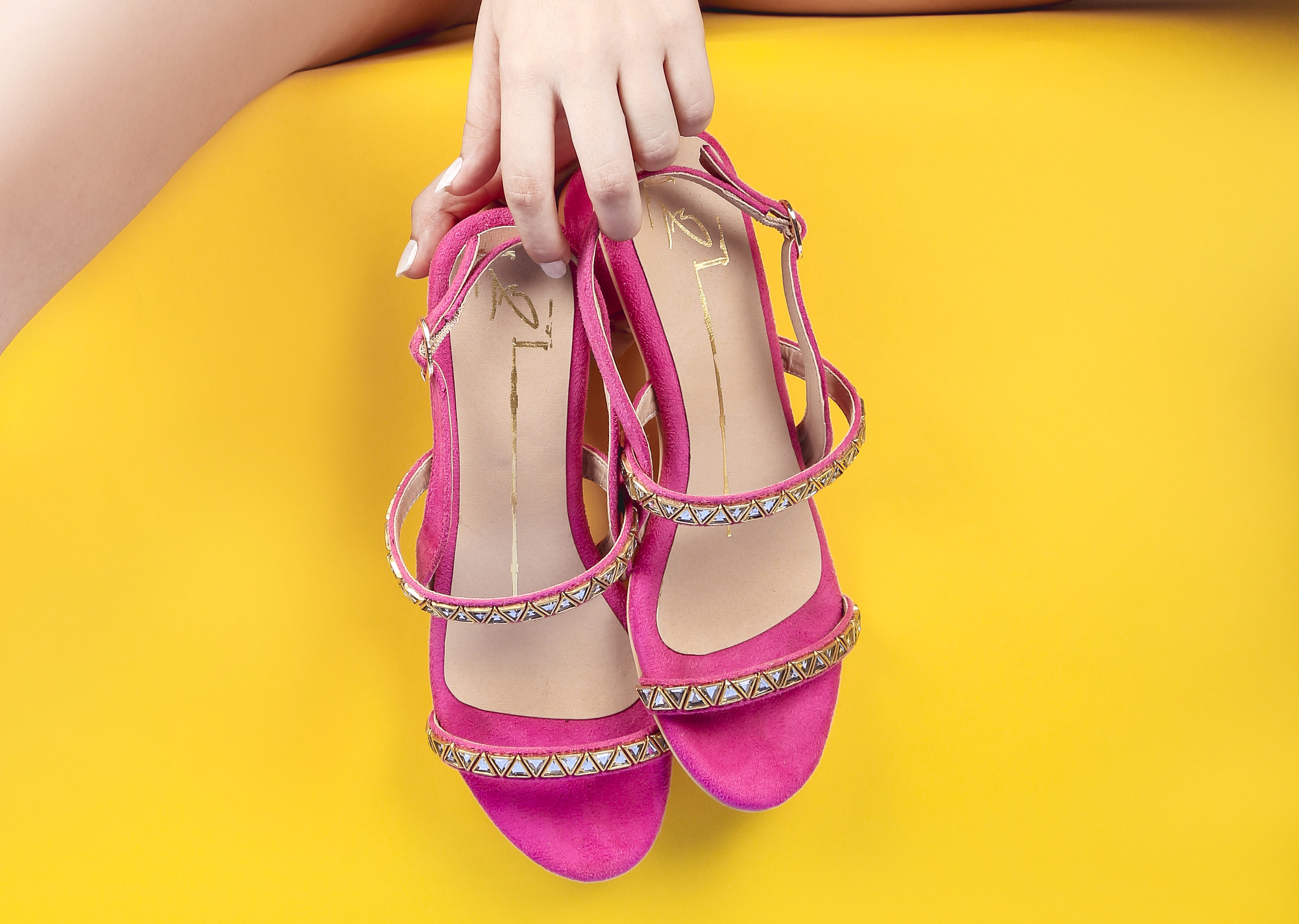 Pune-based designer Nidhi Bhandari admits that every pair of shoes is a personal style statement, and for the true connoisseur, nothing says fine couture better than a pair of tailor-made shoes. Nidhi's clienteles vary from impulsive buyers to the ones who have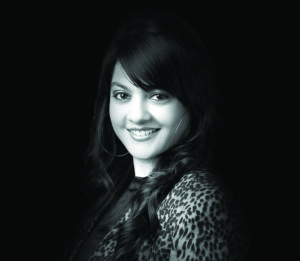 premeditated their visits, but with one thing in common. Shoes mean just so much to me; there is music to it, there is attitude, there is sound: it's a movement, the shoe couturier and the owner of namesake label, Nidhi Bhandari Fine Couture Footwear, tells S&A.
Motivation and the journey so far
While studying architecture I realized that I wanted to learn and explore my creativity in the field of footwear construction and design. Seeing my father building his business and having that dedication, I've always looked up to him and wanted to be like him by further establishing a name in the market. He is my biggest mentor, and my mother the strongest source of inspiration. Family has always taught me the value to fulfill my passion and be driven to towards a successful business.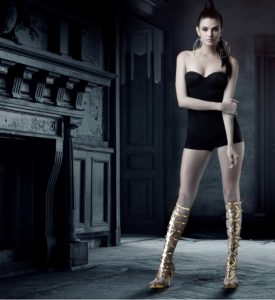 Shoes mean just so much to me; there is music to it, there is attitude, there is sound: it's a movement. As it's rightly said: "Chase your dreams in high heels". With this passion of pursuing a career in the fashion industry, I launched my label: Nidhi Bhandari Fine Couture Footwear in 2013. It was the result of my family's support and my love for work that the label has been on an upward journey ever since.
 Challenges
It was quite tough initially to get this brand out to people; first within a very niche market like Pune, and then all around India as well. The idea of 'customizing' your footwear is a new concept, which often makes people unsure of doing it.
Surprisingly, even though this idea was something new and personal, the target audience took a while to get accustomed to it. Overtime with the persistence of well-curated footwear for brides and grooms, my clients and prospective customers have begun to accept and adapt to this idea of unique and personalized fine couture footwear.
Indian Footwear industry
Footwear has moved from being a mere necessity, to more of a Luxury commodity. There are so many brands available to choose from, quite a few labels too. There are more options in the materials available, the processes being used and the overall quality of the product.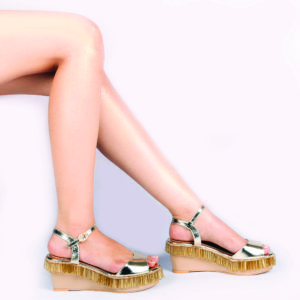 A brand new concept in 'luxury footwear', known as 'customization', is on the rise. We know that everything from apparel to home decor can be custom-made for the client, and it's about time we incorporated the same to our footwear too.
Lack of world class footwear schools
There are numerous world renowned labels that have originated in the EU nations. Hence, footwear designing is seen as a career choice abroad. Which is why we see so many schools there focusing on providing a diploma/degree in Footwear Designing.
This is quite fresh for the Indian audience, and will take some time before we have more of such dedicated schools here.
Shortcomings in the industry
The major setback we face is the easy availability of resources for shoe-making. In India, one cannot find many options in the fabrics, materials and accessories required for shoe-making.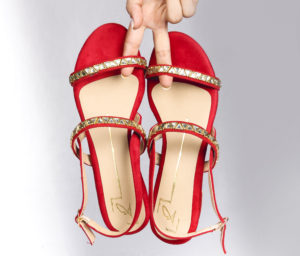 This is because there isn't much of a demand for these accessories since we do not have many footwear designers that require these accessories. I'm sure this problem will be resolved once we have more schools dedicated to footwear designing. The growing demand would definitely affect the import of these accessories for the Indian market.
Major design creations
Our latest Winter/Festive collection features the intricate use of hand-embroidered embellishments such as, Stones and Tassels, whereas our Summer collection highlights the use of soft tones like White and Rose Gold. Each NB shoe is made while keeping the 'comfort factor' as top priority, which is what our clients love about us.
Target Audience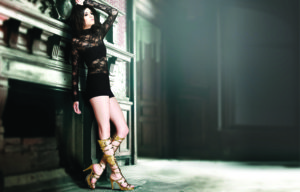 Our clientele vary from impulsive buyers to the ones who have premeditated their visits with one thing in common. It leads them straight to us: The love for good shoes. In other words, we can say that we aim to target a niche in the market that hasn't been catered to before: designer footwear with supreme levels of comfort.