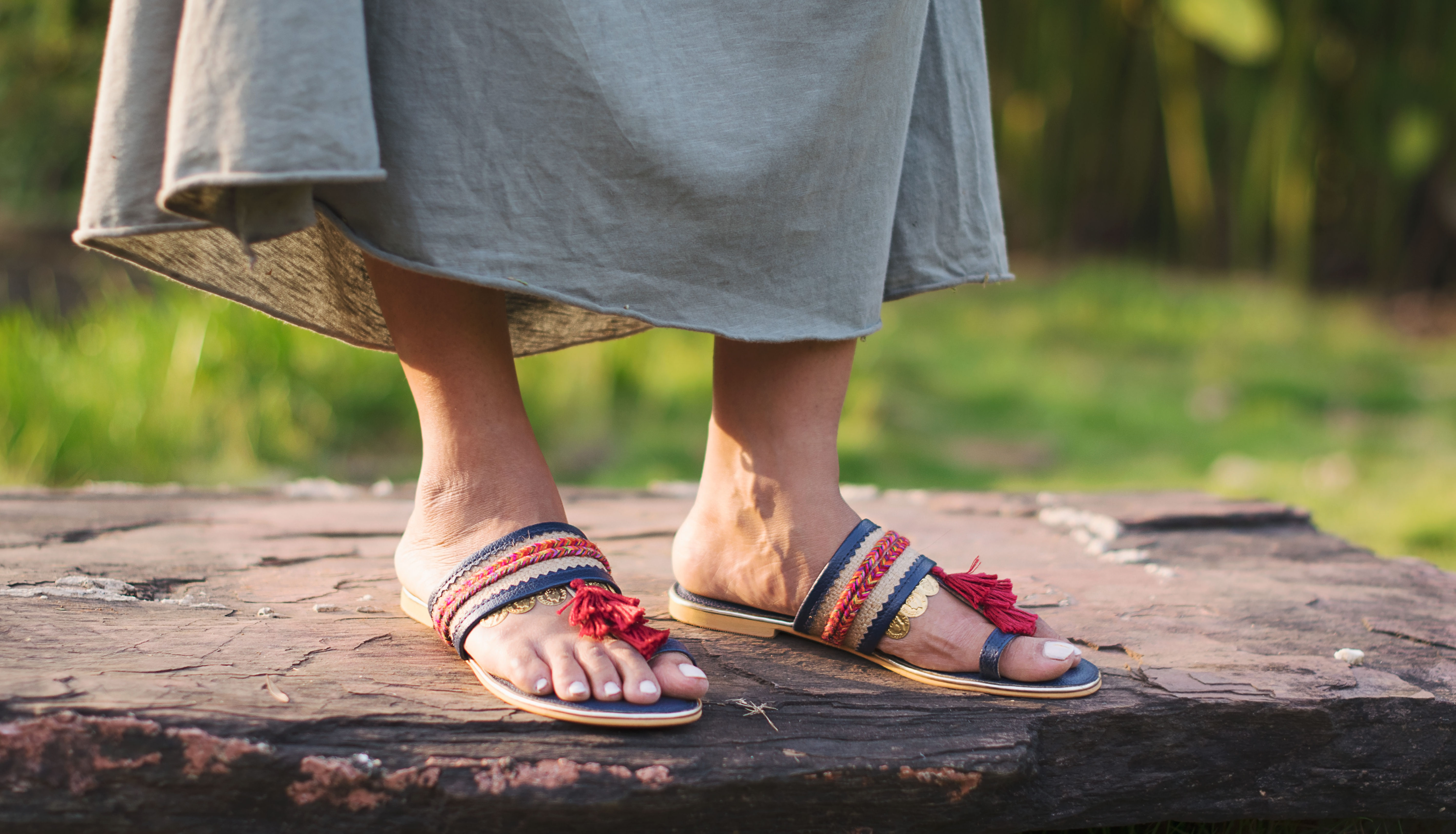 For Gush, the whole point of starting out was to offer fresh perspective and take on fashion with an Indian bohemian touch which fast fashion brands usually ignore. It strongly believes in embracing artisanal skills and traditions to create exceptional fashion.
Its founders, Manav Shah and Vrinda Gupta, are of the view that startups are about managing to defy challenges to create one of the world's more promising and dynamic startup scenes.
Indian overview on startup
With the rapid and huge growth in startup activity expected in the future, India's startup ecosystem is moving at a rapid pace. But all parties in this ecosystem are still learning its ways, the issues that come with growth. With vast sums being invested and spent, concerns have been raised about inexperienced entrepreneurs facing unrealistic expectations from investors, employees and the market. There is huge need for mentoring of young companies.
Despite the cultural change that favours entrepreneurship, India's political and regulatory environment remains less friendly to new ventures than places such as the US or UK. It takes far longer to incorporate a business, and there are regulatory hurdles from a government that's not quite understood how critical new businesses are to the developing economy. There are also other significant challenges such as a shortage of skills, and inadequate infrastructure. Startups are managing to defy these challenges to create one of the world's more promising and dynamic startup scenes. We too are eagerly waiting to watch how it all unfolds and how the government works towards bettering startup infrastructure. The scope is huge!
Launching Gush Shoes
The whole point of starting out was to offer our own fresh perspective and take on fashion with an Indian bohemian touch which fast fashion brands usually ignore. We truly believed and will always continue to believe in embracing artisanal skills and traditions to create exceptional fashion.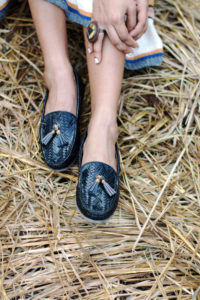 Working hand-in-hand with our artisans and giving them access to a safe job, a sustainable income and a real chance to break the cycle of poverty for themselves and their families, contributing to their well being and boosting morale. We wanted to give our consumers shoes that last. We were never big on trends or fast fashion and really hope to bring that shift in people's perception towards eco-fashion.
Target market and positioning
Today, our target audience are people within the 25-40 age group. But when we started, the target audience was all over the place; we targeted the 18 to 50 age group and stocked up too much. However, over the last three years we have been able toidentify our audience better. We recently got PETA- Approval to help our consumers recognize that we are a cruelty free company. We want to move into a space of sustainability and keep our carbon footprint as small as possible. We want our consumers to help us lead this revolution, helping us fulfil our huge dream of making a difference. The plan ahead is building on the basis of categories that are popular amongst, such as sneakers, juttis and wedding collections. India, with its young population, offers the opportunity to build an accessories retail business which will only grow larger with time.
 Value Creation strategy
As a company, we stay on top of our game by planning ahead. We focus on planning, forecasting, trend research, designing, pricing and branding and visibility.
We research on trends and keep an eye on the changing business scenario combined with high business expertise, which let us stay ahead of the competition. Our main focus areas are comfort, exclusivity and unique designs. Our focus has always been customer satisfaction. Be it comfort in every pair or the happiness in knowing our designs are one of a kind and exclusively handmade. Shoppers are willing to pay a premium for items that they can't buy elsewhere.
Expertise and Service
Shoppers prefer to buy from people rather than faceless companies, so they really value it when retailers offer expert advice. This can transform the relation with the shopper,from being purely transactional to something deeper and as a result can be a great way for businesses to build preference over a competitor. For instance, we offer customers free appointments with personal stylists to help them pick out accessories that match their garments and the look they could achieve within their budget.
Collaborations
We are constantly working closely with apparel designers who take part in LFW and AIFW, and do joint collections with them thereby offering consumers a unique take on footwear designs, which they can team up with their designer outfits thereby giving them and entire head to toe look.
Challenges
The opportunities are increased consumer awareness of global fashion trends, shopping made easy via e-commerce and social media portals, which has definitely made it easier to connect with consumers who constantly crave for choice.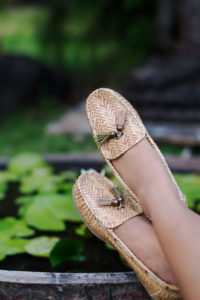 But on the otherhand, brand loyalty is at an all time low. The consumer is spoilt for choice in every category and enjoys the advantage of price wars amongst retailers, business suffers for everyone as margins are at an all time low. The amount of returns on big ecommerce sites are also a huge problemwe currently face.
The challenges also include fast changing trends, disorganized market and the lack of infrastructure. As a small company the amounts of filings involved, regulations and restrictions and the uncertainty in policies is a continuous threat looming over the business
About Indian market
The Indian e-commerce market is set to reach $60-70billion by 2019. The retail market is all set to double the next few years and touch a whopping trillion by 2020. The number of consumer who purchase online is expected to cross $100million in 2017 and further a 65% jump in 2018.Technology and new trends are going to reshape the future of retail in India. The slow growth of offline retail infrastructure is giving a further boost to online retail and with greater smartphone and internet penetration will provide a huge boost to the sector.
The potential for growth is huge as almost 90% of the Indian market remains untapped. We remain extremely positive about the future of retail in India
Retail strategy
As a company, we follow a holistic approach to marketing. Most of our marketing strategies are focused on connecting with our target audience. To that effect, social media marketing plays a pivotal role in our overall strategy. We believe in an organic approach to marketing and are always on the lookout for new avenues to reach out to our audience.
Keeping in line with today's highly competitive market, we have opted for a multi-channel strategy which allows us to reach a vast array of consumers at their place of convenience. Our brands are available offline at various multi-designer outlets, online websites such as Jaypore, BunoSilo and Nete. We plan on launching our own e-commerce website by year and going on other shopping marketplace giants such as Myntra, Jabong and many more.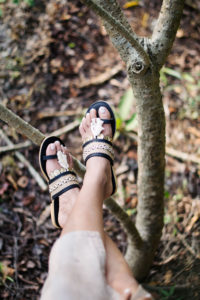 In India you have to have an offline presence for scale and this category is an impulse buy. Women usually buy accessories at the store, they do not plan to buy this category while sitting at home. We take part in exhibitions and trade shows all over India which gives us a chance to directly interact with our consumers and a chance to interact with them, which results in a direct feedback and understanding of what the consumer prefers and their taste.
On GST
The government has announced the GST rate at 5% for footwear below Rs 500 and 18% for other.  Over the years, multiple taxes from excise duty, CST, State VAT, octroi, other local body taxes, along with misguided rates of abatement, had made footwear uncompetitive. High taxes had restricted the growth of footwear consumption. The new GST rates and structure, have simplified the tax structure. Although initially there will be some new systems to set up and put in place which is a big challenge for SMEs . Once the systems are in place and the confusion surrounding the filings is addressed, GST will help ease difficulties the Industry had with the current supply chain.
With the filings now to be done quarterly for smaller business definitely takes a bit of the stress out. Increasing labour costs in China & large domestic consumption, India provides the right environment for fresh investment in setting up new and large footwear manufacturing unit in India. GST in the long term will hopefullybring in a new era of ease of doing business in India.