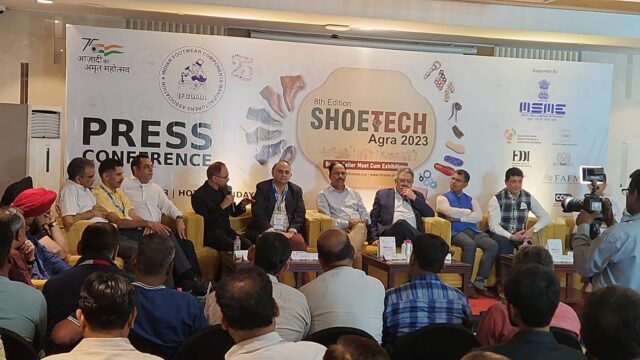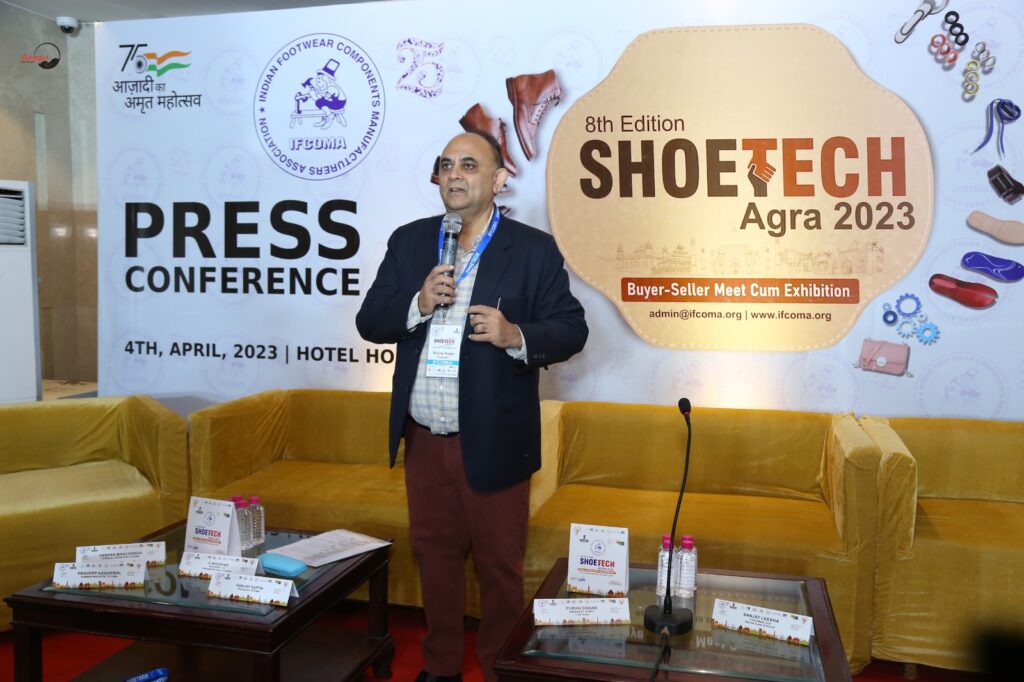 A grand two-day event by IFCOMA – it's 54th and 8th edition of Footwear Component Exhibition 'Shoe Tech' Agra is being organized on 05th and 06th April at Hotel Madhu Resorts, Agra.
IFCOMA's ShoeTech Agra exhibition is an exciting event that showcases the latest advancements and trends in the footwear industry. This year's exhibition promises to be a fantastic opportunity for manufacturers, suppliers, and retailers to network, exchange ideas, and discover new business opportunities. The event is expected to attract a significant number of industry professionals from across the sector.
More than 120 top brands of India will be seen here. The world of footwear business will be seen under one roof with members from Ministry of MSME, Government of India, Agra Footwear Manufacturers & Exporters Chamber (AFMEC), Council for Leather Exports (CLE), FAFM and Indian Footwear Component Manufacturers Association (IFCOMA), an organization active for more than two decades to accelerate the country's footwear industry. In a press conference organized at Hotel Holiday-on Tuesday, officials of IFCOMA, CLE and AFMEC jointly gave detailed information on the event.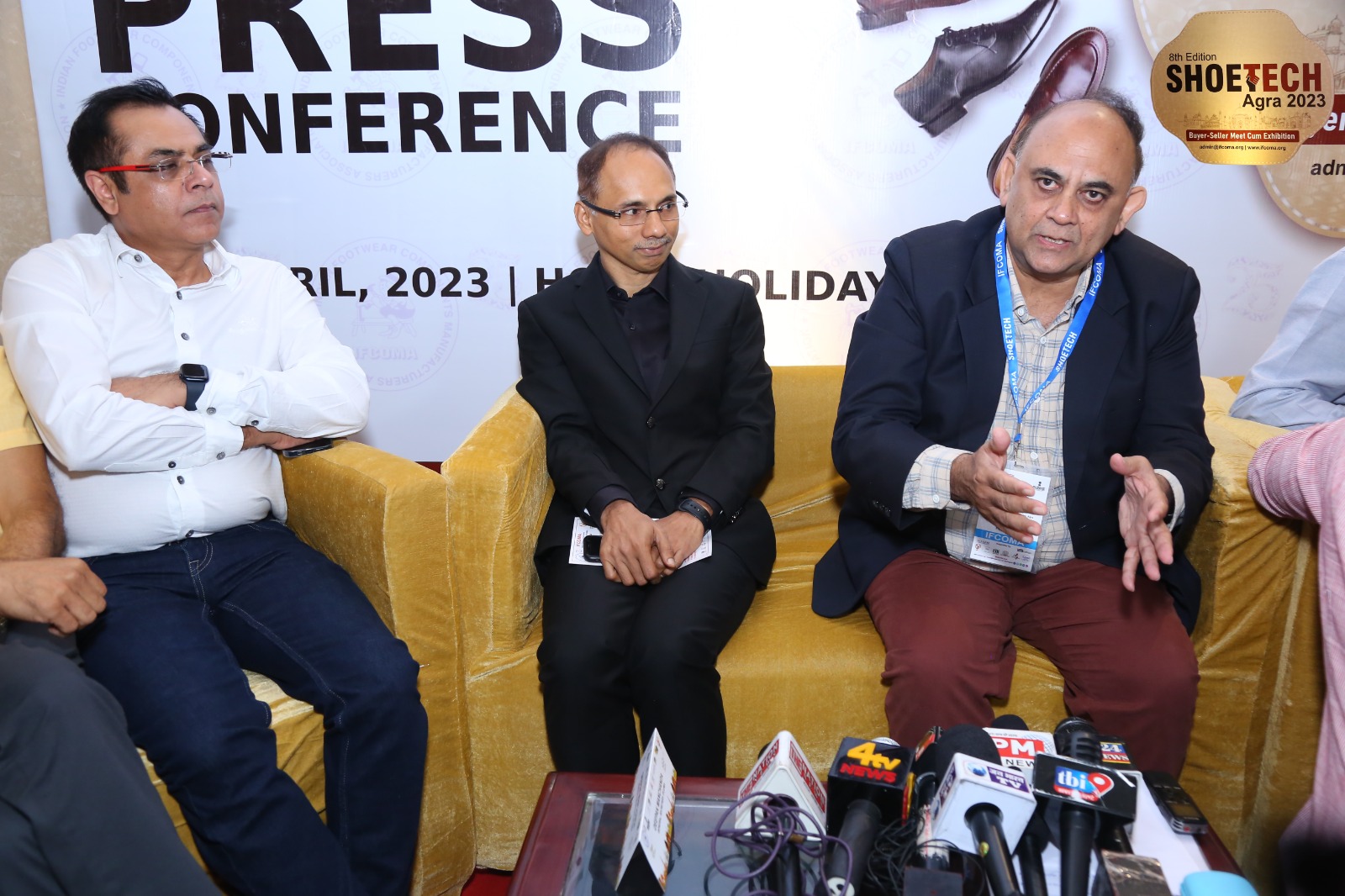 Components are the main link of shoe production, while giving information about Component Footwear Exhibition, President of IFCOMA, Sanjay Gupta said that "Components are the main link of shoe production, in such a way this exhibition of Ifcoma is a boon for shoe businessmen. Like every year, the eighth edition of 'Shoe Tech Agra' will showcase all the components used in shoe manufacturing under one roof. This event gives an opportunity to the buyer-seller to connect directly with each other, due to which mutual communication between the two lays the foundation of future business."
CLE Chairman Sanjay Leekha while addressing the reporters stated, " We are completely dedicated towards the growth of the leather sector. Organizations like IFCOMA are working to speed up this mission, and the show certainly strengthens the position of Export and domestic market. India produces about 3 billion square feet of tanned leather. About 7,000 small scale units in the country are associated with the footwear sector, which is very important for the country's economy and foreign exchange earnings. About 40 per cent women work in this sector and 1000's of pairs of shoes are made and sold. According to an estimate about 4million people are employed in this whole process."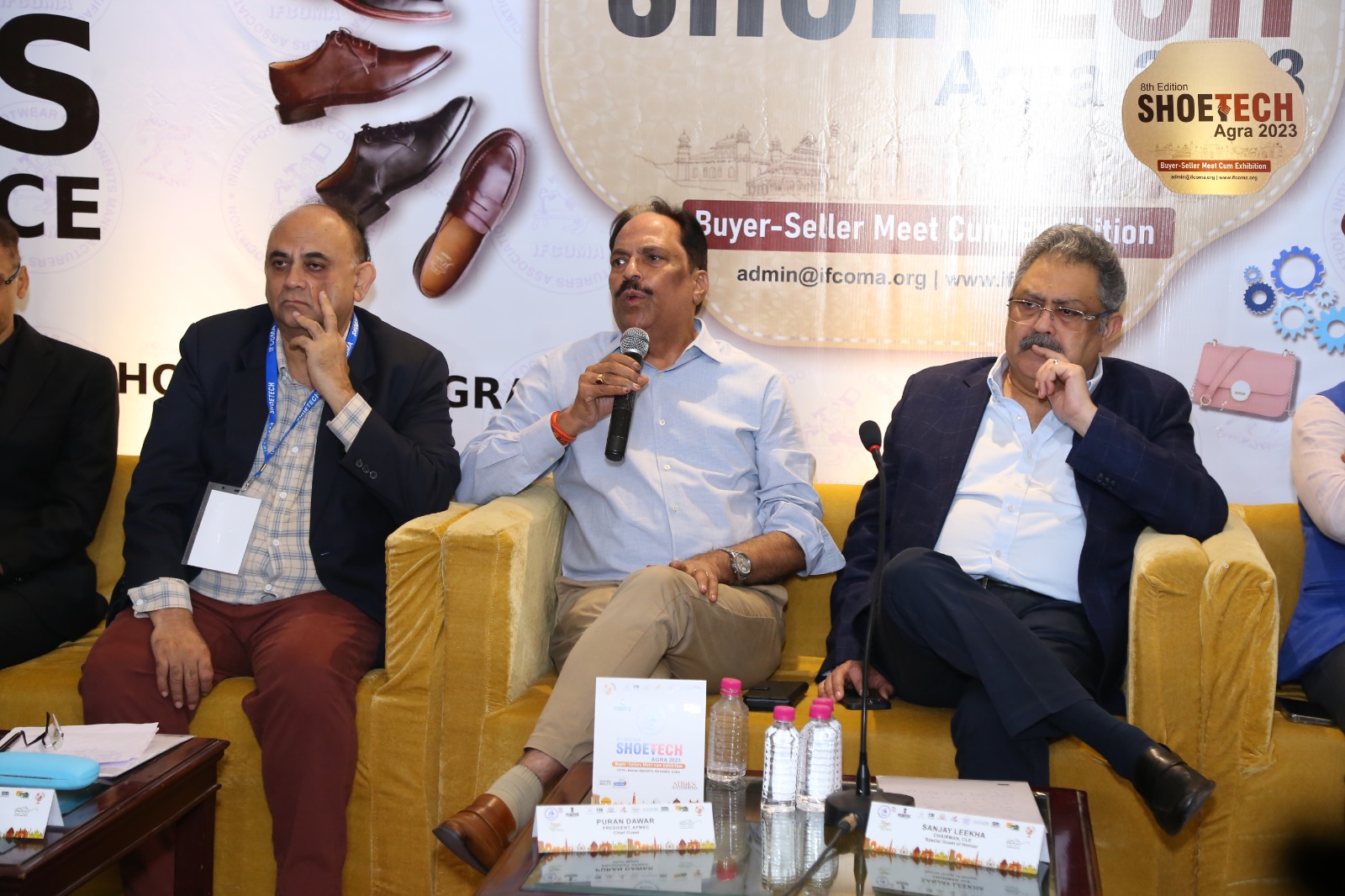 Arun Kumar Sinha, Managing Director, Footwear Design and Development Institute (FDDI) and V. Naushad, President, Confederation of Indian Footwear Industries (CIFI) appreciated the role of Agra in the Indian footwear industry.
Businessmen from many states of the country including the state will participate. IFCOMA President Sanjay Gupta said that efforts have been made to make the 54th edition of Shoe Tech Exhibition historic. Our aim is to strengthen the footwear component sector with the shoe industry so that we can stand as an alternative to countries like China. While this exhibition is working to bring buyer-seller under one roof, on the other hand, it is making people aware of new technology. Businessmen from many states of the country including Uttar Pradesh will participate in this.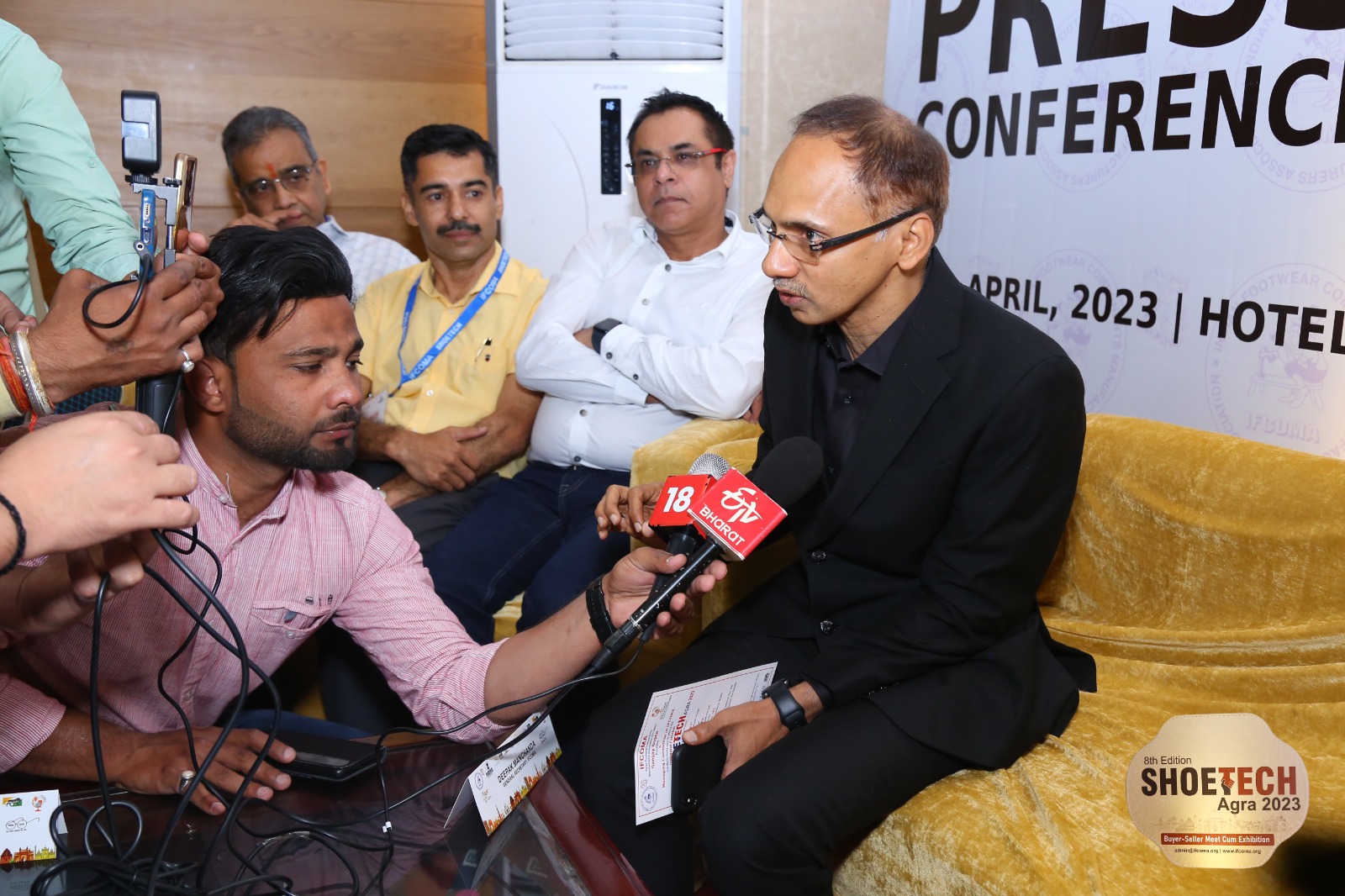 IFCOMA Secretary General Deepak Manchanda said that 75 exhibitors from the country are participating in the 54th and 8th exhibition in Agra, in which about 120 multinational brands will be displayed, including footwear on stalls. 32 types of components and accessories will be on display with the latest technology and design. AFMEC Vice President Gopal Gupta said that this time IFCOMA is also organizing a seminar on BIS/QCO standards in which high officials of BIS will share their thoughts on this subject which is a good opportunity for businessmen.
The two-day exhibition will be inaugurated at 10:30 a.m. on Wednesday at 10:30 a.m. by the Chief Guest, AFMEC President Puran Davar, while the Chairman of CLE, Sanjay Leekha, will preside over the show with Arun Kumar Sinha- Managing Director FDDI and President of Confederation of Indian Footwear Industries (CIFI) V. Naushad are being felicitated as special guest. During this, veterans who have done excellent work in the field of shoe industry will also be honored. The two-day exhibition will be held from tomorrow till April 6 from 10 am to 6 pm.
Special guest present during the event were Regional Chairman of CLE Motilal Sethi, Assistant Director RK Shukla, Assistant Director of MSME Dr. Mukesh Sharma, General Secretary Rajeev Vasan, FAFM President Kuldeep Singh Kohli, Opinder Singh Lovely President ASMA, AMIT Chopra, MD Shoes & Accessories, SK Verma, Executive Director, IFCOMA and Pradeep Agarwal, Former President.