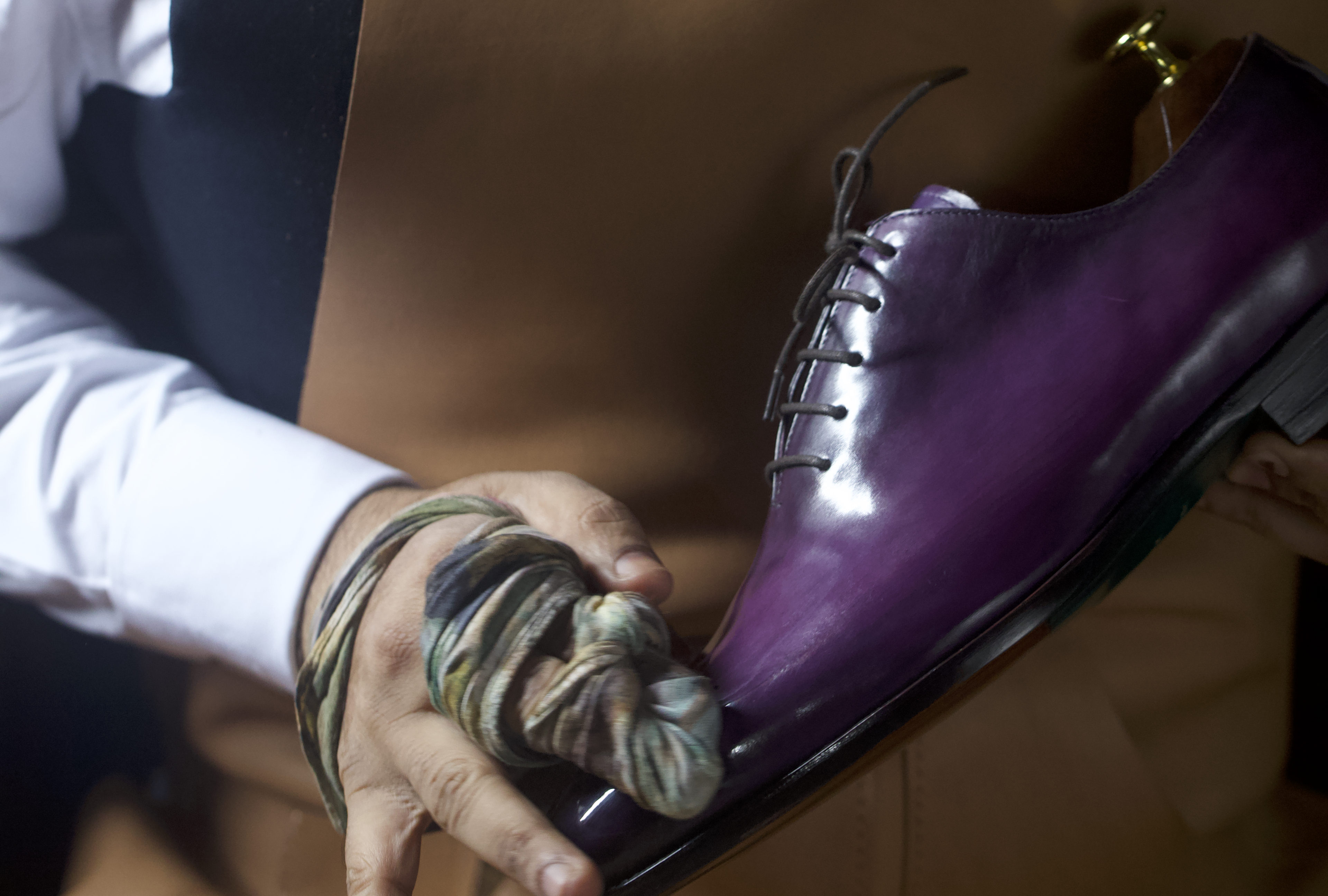 The idea to create his own brand, Toramally, came to Rahul Shastri when he was working on a jewelry line at his last job where he came in touch with the semi-precious stone, tourmaline. He claims that the DNA of the brand is the belief in purity. The ethos of the brand is set in the early 1900's before the machines took over the art of shoemaking.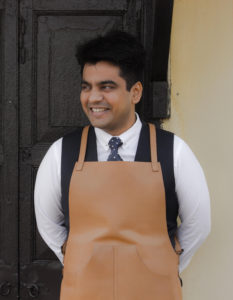 Idea of Toramally
Rahul Shastri, a leather design graduate from NIFT, always wanted to start something of his own and his shoe fetish made the path easier. The product line was clear, yet the questions that kept coming back to him were: 1) How to make it different? and 2) How to create a product that's classic at the same contemporary to accommodate everyone's requirements? While the long term plan was on his mind, he was also in the process of learning to evolve himself as a better professional. He got the chance to work with some top design and retail houses in India where he was able to learn and understand how the fashion business works. Finally the idea to create his own brand came to him when he was working on a jewelry line at his last job. He came in touch with this beautiful semi-precious stone called "tourmaline", which is available in a wide variety of colors and is famous for its peculiar blackish shade unlike rubies or emeralds. His love for the stone grew as he saw more and more colors and that's where it all started.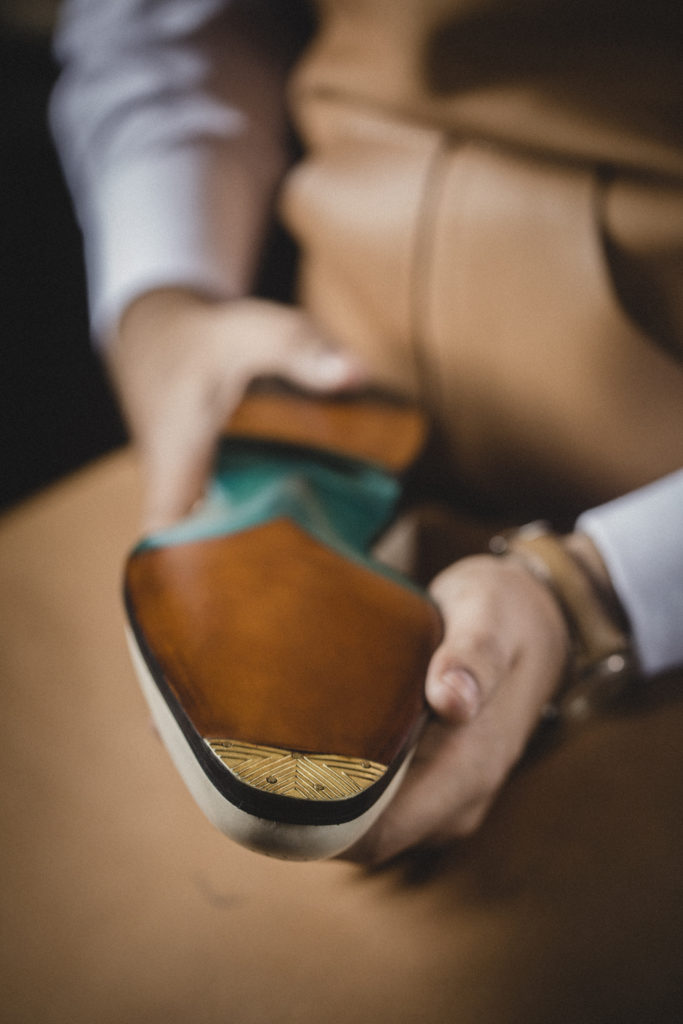 DNA of Toramally
It's the belief in purity! The ethos of the brand is set in the early 1900's before the time when machines-made shoes took over. The brand believes that the original and traditional ways are the best and it aims at developing the Indian footwear industry as a whole and make it reach to a level where it can compete with global competitors. The founder claims that he wants to support and uplift artists and artisans to keep the art alive by helping them with regular and substantial income.
Product diversification
The brand was launched in February, 2018 at Lakmé Fashion Week Summer / Resort 2018 with a range of hand-welted shoes, belts and wallets. The core of the brand is hand-welted shoes and the specialty is hand-painted and tattooed leather products. Rahul explains that the brand is the first to have tattooed and hand-painted leather shoes and accessories in India. We definitely are aiming at further diversification with new styles to accommodate queries that we receive frequently and aim at serving them all, he adds.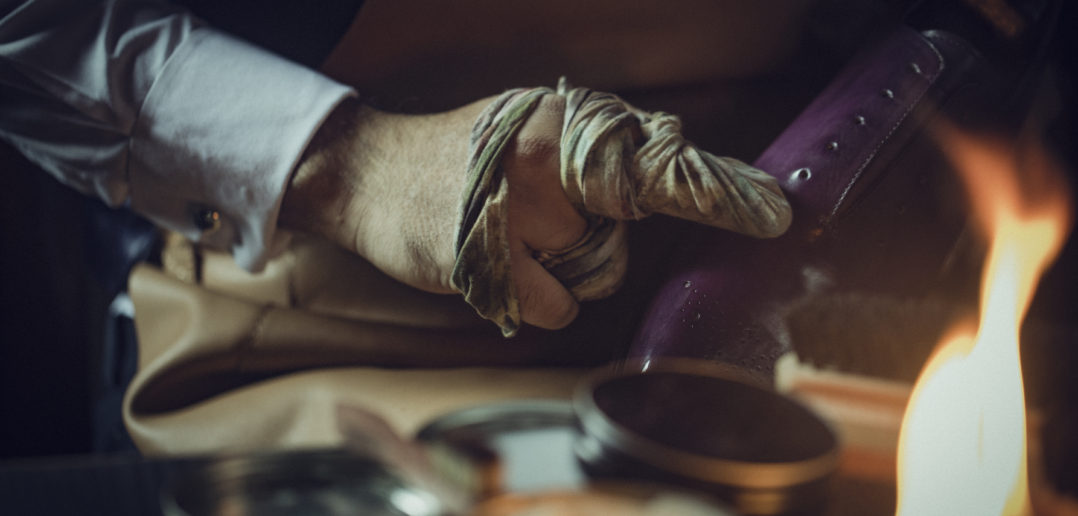 Challenges
Toramally shoes sit in the premium segment where several big global brands have positioned themselves quite well. Rahul acknowledges that being a made-to-order brand it slightly is a little challenging to penetrate the market as the segment is flooded with cemented shoes, pasted and not stitched, which are made cheap and are sold at lower price points but have really low durability. He explains, the most important thing for us is to educate people so that they can tell the difference. He claims that the customization options that the brand offers, in terms of colors, paintings and tattoos, will not come easy for other retail brand as they go for numbers over quality numbers.
Maturity and market consolidation
Rahul maintains, the feedback of our clients has helped us grow and understand the market better; it was a first face off and we offered whimsical luxury something that the market hasn't seen much. Since he knew, he informs, that aesthetics, good quality and comfort and durability was something that was missing and hence the brand targeted it and it struck at the right point. It has been a good start until now and we aim at improving and moving forward, he stresses.
Retail strategy
On the retail front, its strategy is to grow organically and maintain steady steps. He sees real importance in product education, for which the brand aims at hosting small workshops and the plan to open first flagship store soon to provide the touch-and-feel experience to the clients. According to the founder, most of the clients used to travel abroad to buy shoes because the quality ,Toramally now provides, wasn't available in India. On the other hand online has been really good for the brand until now; Instagram has been a great platform for it. He asserts, "We receive a lot of queries with maximum conversions. We are also available on multi designer national and international website such as aashniandco.com and in conversation with few other websites, own web portal is going to be up and running soon as well."
New markets
Toramally is currently looking at the US and Europe as they are 'better and bigger markets' for the products. Domestic market is something that we definitely are planning to hold completely moving forward, he says. 'But as we see it's picking up as well only because of unavailability of beautifully hand crafted products.' The brand aims to keep working towards developing more innovative techniques to be used on leather products so that it can uplift the leather design sector in India as whole.
When asked about the specific profile of the brand's target audience, the founder explains, "Our target consumer is someone who loves to dress sharp and doesn't compromise on the quality. Well educated individual employed or a businessman, who loves to stand out in the boring work place. He enjoys social gatherings and is a trend setter."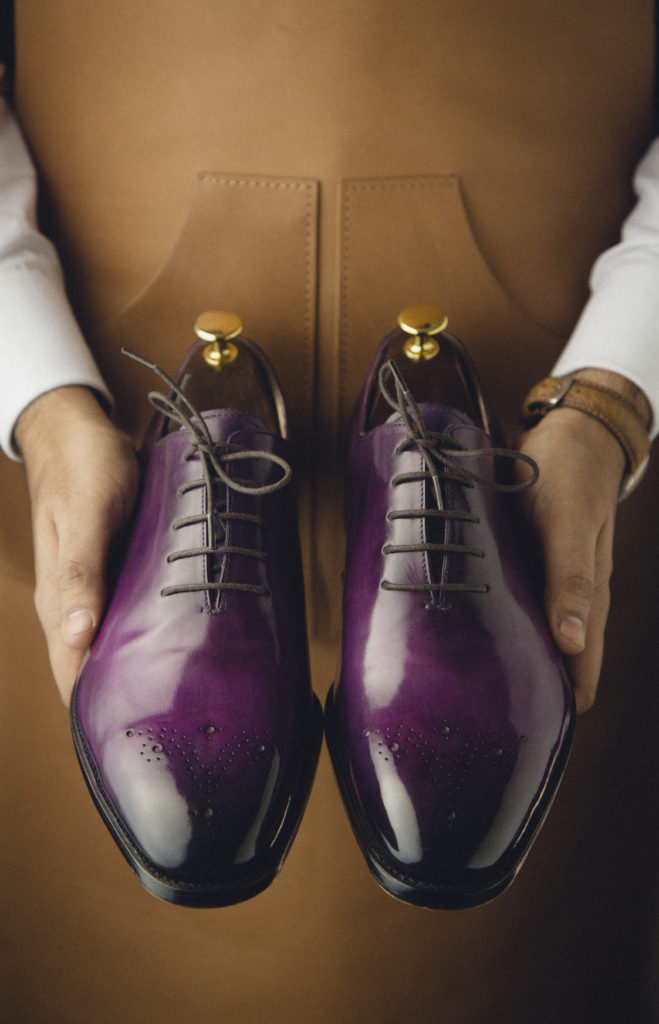 In five years
In the near future, it wants to be known as an internationally renowned accessories brand for its high values, quality and aesthetics. Rahul, however, also acknowledges that there are certain challenges such as unavailability of quality raw material in the domestic market and scarcity of skilled manpower. The company has been training more artisans to increase productivity. "To maintain the quality standards we are importing raw of materials for now as these are not easily available in India, we wish to refrain ourselves from using substandard quality," he further adds. But given the tariff hike, he is of the view that the government cannot be blamed for everything. So, we are currently working closely with few tanneries here in order to develop some high quality materials that we can eventually use, he maintains.