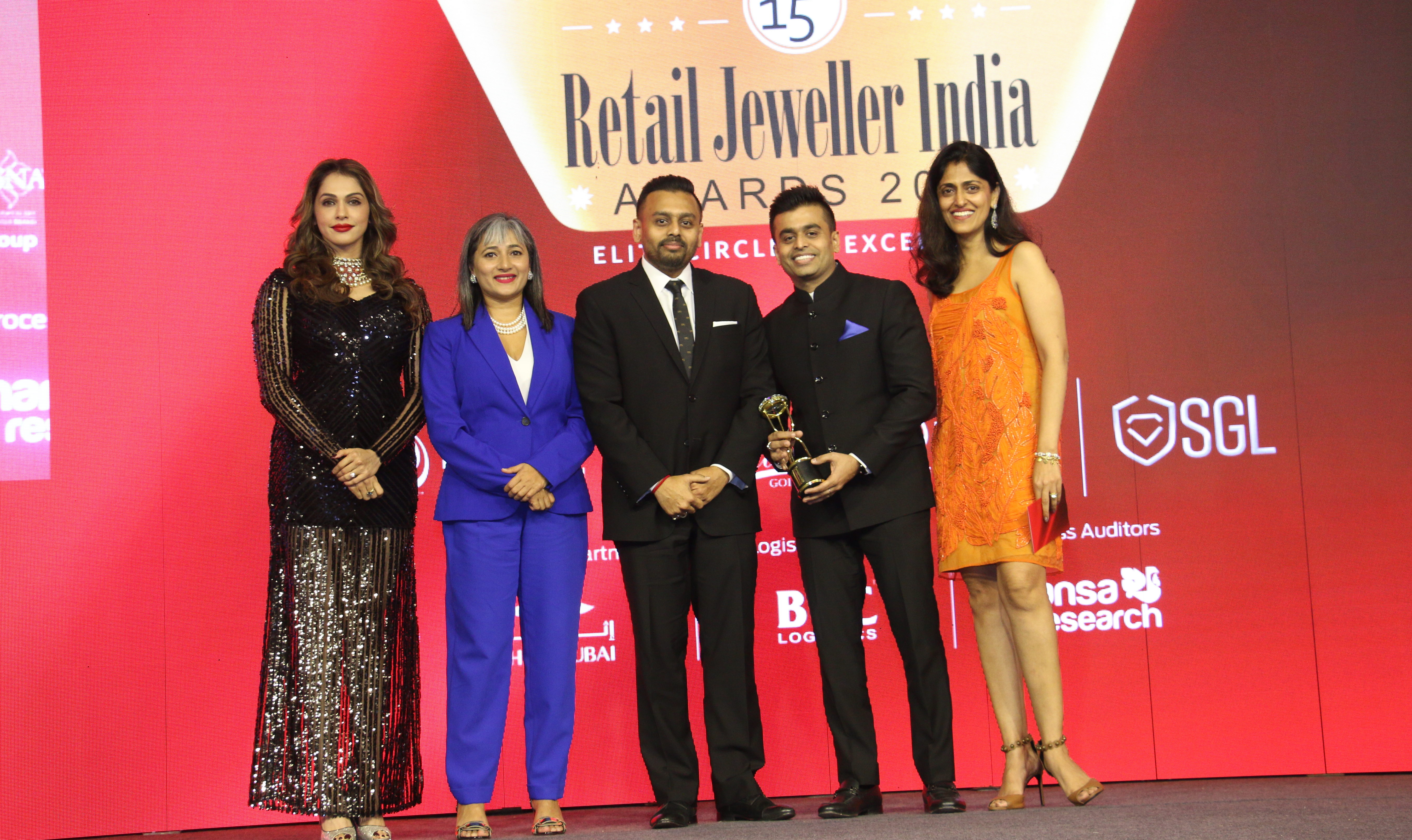 Narayan Jewellers by Ketan and Jatin Chokshi, has been receiving accolades for their creative engineered designs across industry. The 79 year old jewellery brand from Vadodara, known for its aesthetics and creativity, Narayan Jewellers won the Award for "Diamond Earring of the Year 2019" at the 15th edition of Retail Jeweller India Awards 2019. The beautiful earrings which won the award is designed uniquely to introduce the concept of pairing an ear cuff with a stud, making for incredibly rare modern and utterly luxurious design in the diamond.
Treating design in a creative yet scientific manner, Narayan Jewellers by Ketan and Jatin Chokshi have been known to introduce new and unique concepts like multiple finger ring, body chain, palm cuff which fits like a glove, to name a few. Their innovation and versatility has also made them the proud winner of "The Real Cut – Season 2", the Winter Festive Edition 19, presented by Diamond Producers Association and Lakme Fashion Week. Narayan Jewellers is amongst the chosen few to showcase their designs at the prestigious Lakme Fashion Week in association with designer Shweta Kapur. The winners for the Real Cut – Season 2, were handpicked by an esteemed panel of judges from the jewellery and fashion fraternity in Mumbai. The winners were evaluated on parameters ranging from quality, innovation, and marketability to originality and ability to take their business to the next level. Narayan Jewellers by Ketan and Jatin Chokshi will showcase their collection at Lakme Fashion Week on 24th August, 2019.
"We are honoured for being recognised for our designs and creativity on such prestigious platforms like the Retail Jewellers India Awards and DPA for Lakme Fashion Week. As a brand, we always strive to give our consumers the best in designs and service. We at Narayan Jewellers are known for the originality of our designs, for not making another piece of the same design and for designing pieces which are creative yet done very scientifically to ensure the right usage of raw material," shared Ketan Chokshi, Co-Owner, Narayan Jewellers. "We are looking forward to showcasing our designs at Lakme Fashion Week. Awards and recognition like this give us the motivation to excel," added Jatin Chokshi, Co-Owner, Narayan Jewellers.