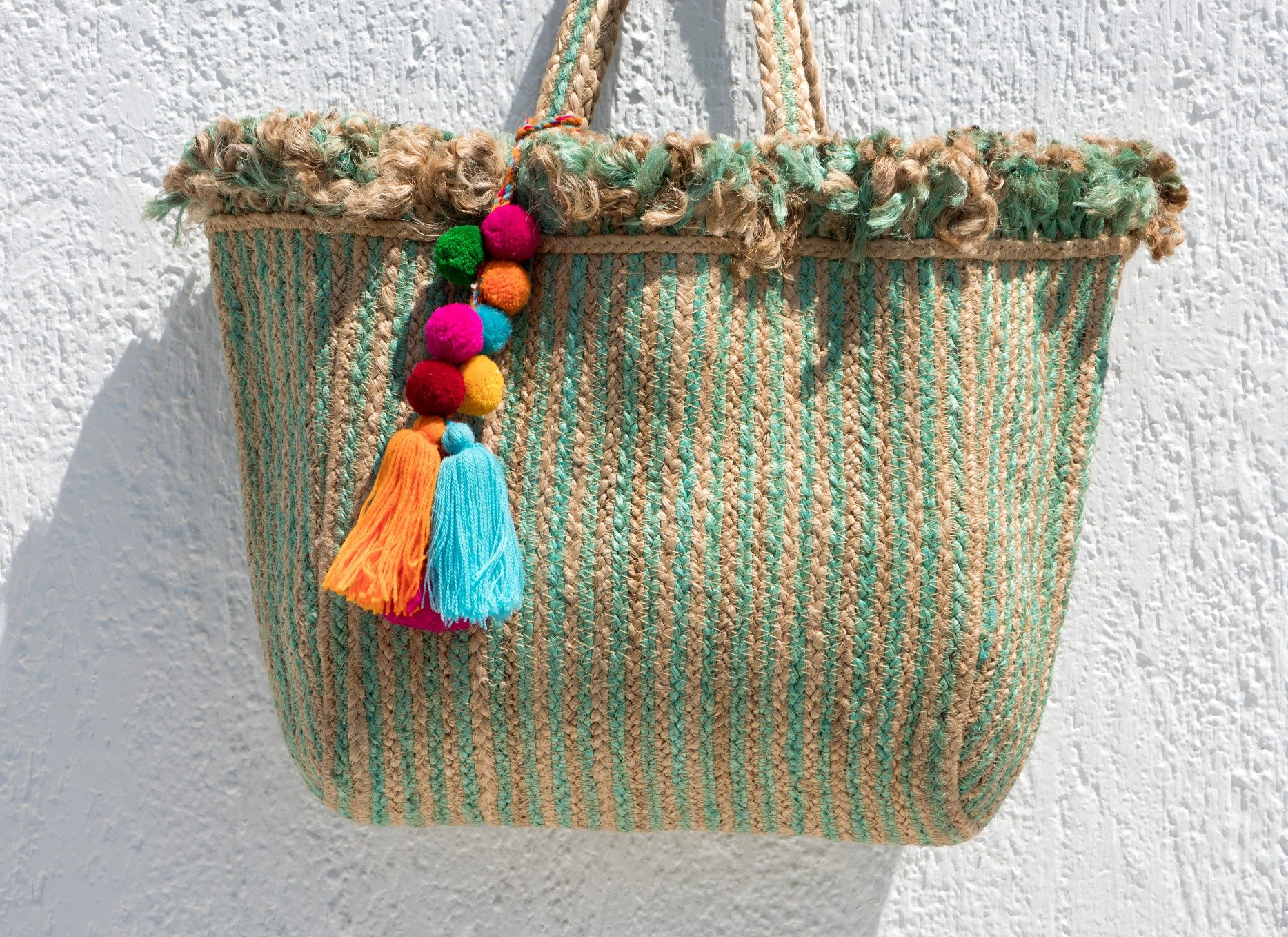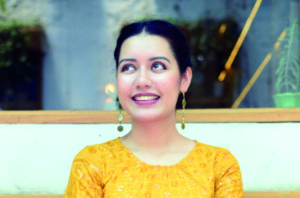 With sustainability at the core of everything today, it becomes imperative that our choices matter the most right now than they ever did. Individual fashion, as well as the fashion industry as a whole, is increasingly becoming more sustainability-centric with delivering products that are organically sourced, use natural materials and do minimal harm to the planet.
That being said, materials like jute, glass and wood are coming at the forefront and proving as a great substitute to plastic and synthetic products. Brands are becoming increasingly conscious of the products they manufacture for their customers which is, in turn, a by-product of how customers are demanding and choosing more sustainable fashion in every department from clothing to accessories to home decor. Jute proved to be revolutionary from being as basic as a sack to now becoming a global trend. Jute accessories are cruelty-free and highly sustainable with a rustic raw appeal that goes perfectly with how the average customer functions today. From bags to footwear, jute has become the much-loved material to give back to nature while also looking fashionable at the same time. Jute itself is a 'fashion' now! But a growing trend among jute accessories is the 'jute tote bag'!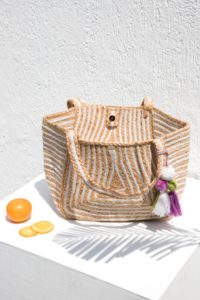 Jute totes are not only a must-have style in your closet, but they also go hand in hand with the environment-friendly movement. With sustainability becoming more and more relevant today and people opting for more eco-friendly fashion, accessories like jute totes become even more loved and chosen. Most people are making an effort to avoid plastic and synthetic fashion products and choose more organic, sustainable and eco-friendly fabrics. Jute totes, in this case, become a great flipside to leather or plastic bags.
And with bohemian fashion leading the way to everybody's wardrobes, Jute totes prove as one of the best accessories to complete the rustic raw bohemian outfit. In tones of beige, browns and sometimes in pastels of greens and pinks, jute totes are a minimal yet statement add on to your outfit. And mind you, they're not just stylish. They are extremely spacious so you don't have to fret about your personal things not fitting in there.
Jute totes gradually slipped themselves into our everyday lives with their charm and rustic facades. Their versatility, style and spaciousness make them irresistible. No wonder jute totes have gained such popularity, especially among women. They effortlessly carry our belongings, are easy to carry and go from casual to formal in various designs and styles.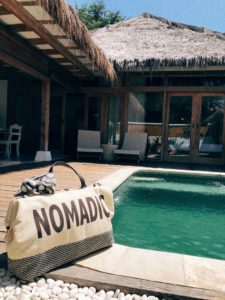 Talking about the aesthetics, jute totes have gone through immense modifications and revamps by the designers. From leather straps to wooden handles, you can choose what's best for you from a multitude of options. Some of them are primped with tassels and fringes to lend a fun boho element to the bag. Colourful tassels over a muted body catches all the eyes you want as you walk down the street. And who doesn't love fringes? If you're not the person who opts for boring bags and want to own ones that have things going on in them, then jute totes loaded with fringes will be the perfect option for you. And for the ones who love them some patterns, jute totes also come with bodies that exhibit interesting patterns from classic stripes to other geometrical designs. Jute tote bags are also extremely good on the spaciousness apart from being very transitional as they go from being your perfect beach bags to also accompanying you on a casual hang out with friends in the city. Moreover, they are low-maintenance so you can probably toss yours on the floor after a bad day and still take it out with you the next morning.
And while consciousness and mindfulness is driving our fashion choices, it is also seeping into the way we choose to travel today. More and more people are looking to explore new places, meet new people and engage in experiences that transform them. And as much as travel is becoming a big deal, the most important element of travel is the idea that you carry your world in a bag as you're on the move. What bag you carry, while you transform yourself into a modern nomad, plays a huge role in the kind of experience you have. A bag that won't fit your precious belongings, is difficult to carry, is not user-friendly or safe has the power to ruin the best of travel experiences.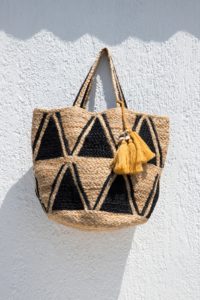 And while it's imperative that your travel companion bag should put you at ease, it is also demanded that it must not come in the way of your style statement. Since a bag is an accessory, your travel bag should, besides being a good travel bag, also be the perfect add on to your travel outfit. It should reflect the traveller in you. A travel bag should give out a boho nomadic look and feel. Following that, a bag embellished in glitter and sparkles may not be the best travel bag option. But a bag primped with colourful embroidery or mindful text or tassels and fringes will accentuate your bohemian outfit and travel look.
Some preferred styles for travel bags are backpacks, duffel bags in eco-friendly materials like jute or canvas.
Image Courtesy: Vajor