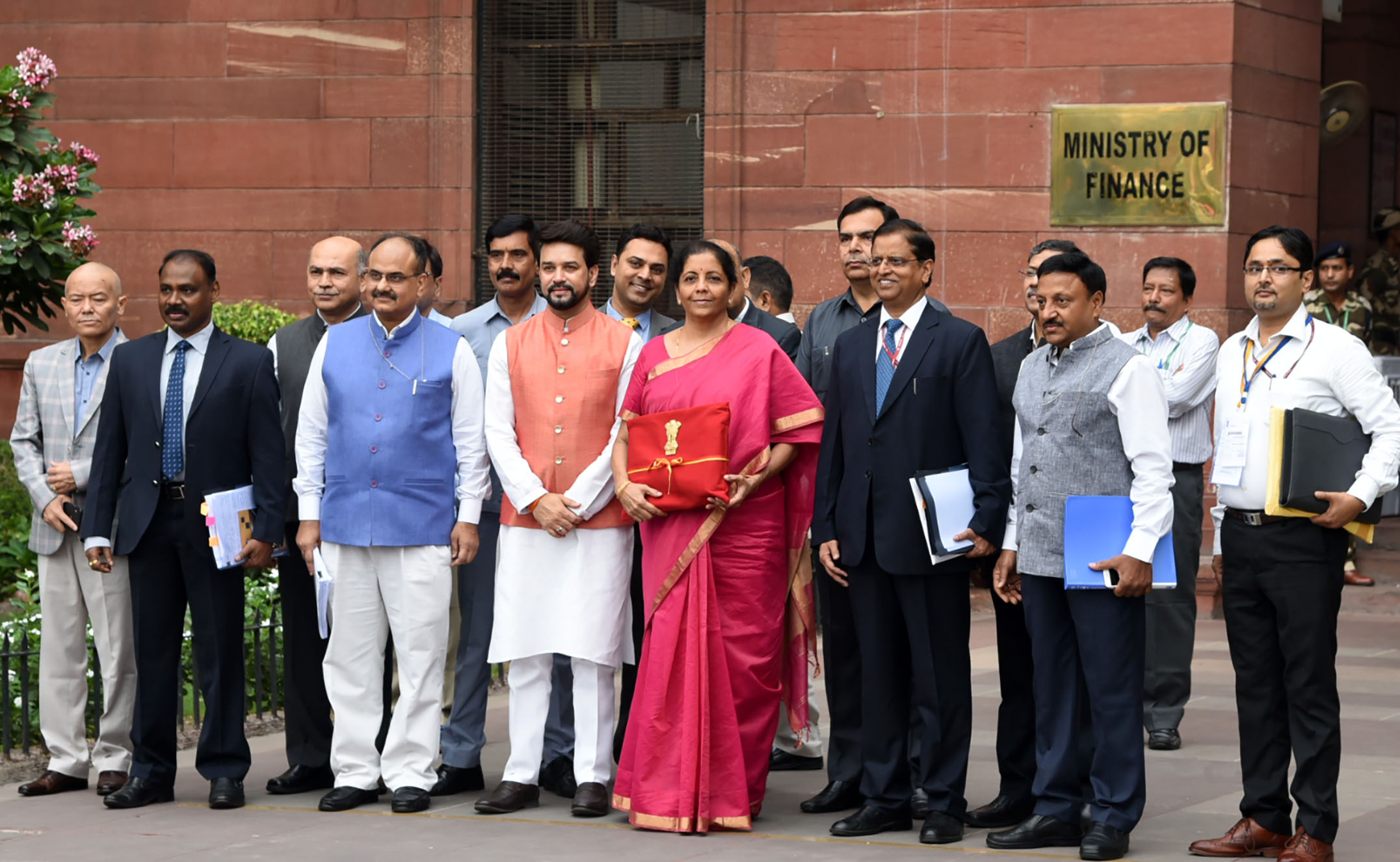 Finance Minister Nirmala Sitharaman presented her first Union Budget. It was a historic moment since it was the first Union budget presented by a full-time woman finance minister in the history of Independent India. In a press conference, Sitharaman maintained that the budget was made keeping in mind the Modi government's "10-year vision". Prime Minister Narendra Modi termed the budget "citizen friendly, development friendly and future-oriented". He stressed that it would help the country uplift the poor and lay the foundation of a better future for youngsters.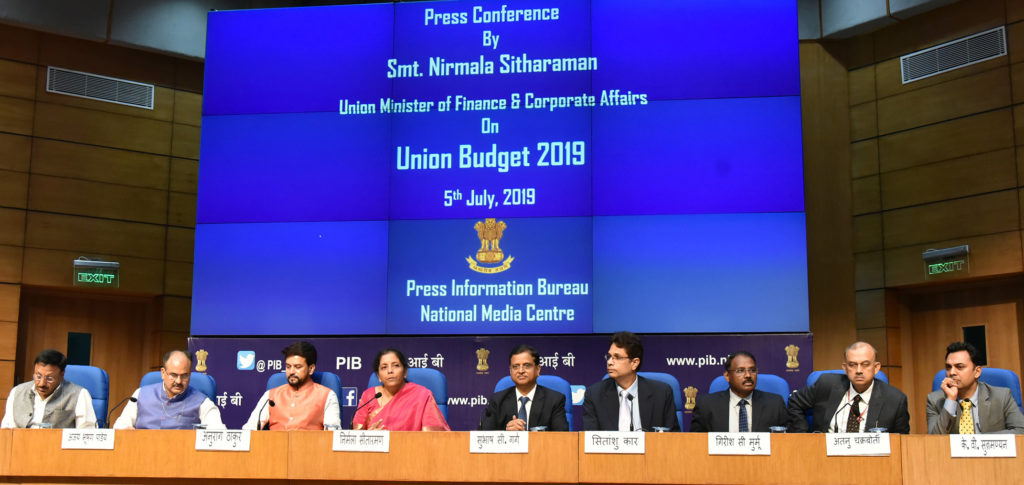 However, many are of the opinion that this historic budget failed to raise the spirits of many industries. Several representatives appeared disappointed at the 'lackluster' budget, and many were hoping that a rebate in tax rates will be announced.The domestic leather industry has rued the proposal to impose a sharp export duty cut on raw leather and hide from 60 per cent to 40 per cent in the Union Budget 2019 tabled in Parliament. Fifteen per cent export duty on EI (Eastern India) tanned leather was also abolished on July 5. At present, the share of these items is not big in the leather export basket, but an increase in their export after budget incentives is expected to create a supply crunch.
Industry players, including leather goods manufacturers and tanneries, are apprehensive the cut proposal would create acute raw material squeeze in the domestic market and ultimately lead to uncompetitive pricing of Indian finished products in the global arena.
Currently, the share of raw hide and leather skin in India's net leather and leather goods exports, which stood at more than $5.3 billion in 2018-19, is almost negligible due to higher export duty and robust domestic demand. However, leather industry is apprehensive the incentive to raw hide shipments would benefit organised slaughterhouses, but in turn hit leather sector by narrowing down the supply pool. In this backdrop, we approached industry leaders to share their views.
This is the first time in three decades that India's got a full-time woman Finance Minister in Nirmala Sitharaman. Keeping that in context, what are your expectation from the Union Budget?
The Union budget that the Finance minister has been introducing since last 2 financial years has always been a progressive one .This year too we expect the budget to be in the interest of our society, the lower and middle income group and definitely a good one for women from all sectors of the society. They have been demanding that government to either increase the overall tax exemption threshold or introduce tax breaks to reduce strain on their household expenses.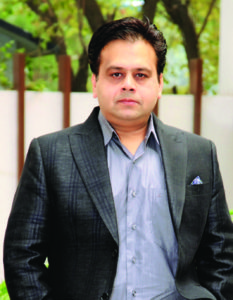 What kind of policy announcements are you looking forward to in order to make the industry (that you're a part of) more inclusive, and equally represented?
A provisioned budget should be allocated for the shoe industry, where in a part of it should be spent on technological up gradation and modernization of the existing units. A mega leather cluster should also be developed apart from the existing footwear design and development institutes
The Government has taken a step in the right direction with the Maternity Benefit Bill. What else do you think can be done to ensure that more women stay on in the workforce, and add to productivity?
The women workforce has always been an added asset in any industry. The government has done the right by planning to introduce Maternity Benefit Bill. Liberty as an organisation has always believed in the women work force, thus we have the women power in all aspects whether be in production team , designing team or our sales team
– Anupam Bansal, Director Retail Liberty Shoes
"We expected the budget to bring in more sops for labour-intensive industries like footwear. However, it remains to be seen how the relaxation of local sourcing norms for foreign retailers will impact the industry. Footwear is one of the few industries that employs a large number of women, especially from the underprivileged sections of the society. With the Government's ambition of building a $5 trillion economy, footwear industry can play a crucial role in creating jobs and changing the face of Indian retail. Countries like China have successfully been able to do that, and with Government's support Indian footwear industry can also grow similarly. Steps like reducing GST to 12% will help create multiple jobs in both footwear manufacturing as well as retail."
– N. Mohan (Director of Footwear, Future Group),
Convenor – Non Leather Footwear Panel for Make in India Programme, CLE
"Keeping the growth of the nation in mind, the overall budget seems to be quiet positive. We appreciate the government's decision to provide 2% interest subvention on fresh loans to MSMEs upto `1 crore and reduce 5% tax for small and medium companies.Talking about GST, the government will further simplify GST to a single monthly return, e-Invoice System will be introduced. Legacy dispute resolution scheme proposed for the closure of pending litigation in GST cases. It will be interesting to see the new changes.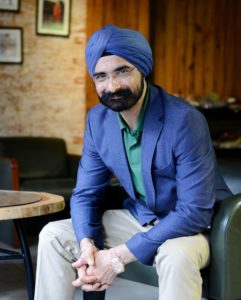 Looking holistically, the Union Budget 2019 is reformist and growth-oriented. The measures outlined in the budget for giving a boost to the infrastructure as a huge amount of `100 lakh crore investment for infrastructure over 5 years will boost the growth of the business. Also, to discourage the practice of making business payments in cash, the government has proposed to levy TDS of 2% on cash withdrawal exceeding `1 crore a year from a bank account. It will move India towards a 'cashless society' which will help facilitate retail trade as well."
— Harkirat Singh, Managing Director, Woodland Worldwide
"The Union Budget ensures and enables higher consumption and spending by the consumer via the relaxation of certain tax policies and reforms. While it is extremely viable for the development of the economy, I'm skeptical when we talk about its benefits for mid-priced brands like us. For us, what would have been the most beneficial was having incentivized and technology import in India. In addition to the above-mentioned factor, we would also start making good quality sport shoes which is the fastest growing category in the company. So much so, that India consumes around 2 billion pair of shoes every year, which is third largest in the world after USA and China. When we talk about mid-priced brands, 2/3rd of the goods are imported from China.
Being largely dependent on them, it does not help when the finance ministry proposes to cut down the export duty on hide. This increase in export after budget incentives is expected to create a supply crunch. Also, our demand to reduce GST on raw material and finished shoes has still not been addressed. At present the shoe industry is marked by a very heavy discount leading to erosion of profits and extra payments from the consumer's pockets. We were hoping for a budget that featured policies keeping discounts in mind. With an eye towards the future, we are optimistic and expect things to improve allowing the industry to function in a seamless manner." – Vipul Mathur, CEO, MUFTI
"Budget 2019 may be good in long term but immediate and short term scenerio is critical. We are witnessing slow demand and slow growth across the globe.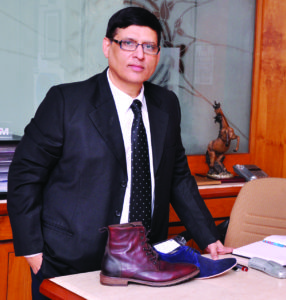 Buoyant exports are most important for any economy to grow fast. This leads to job creation and industrial growth. India is a high cost economy and we are unable to compete with Asian peers. Leather industry's growth has been stagnant for past 5 years and export scenario is worrying. While we appreciate Govt initiatives, we need to look into competitive flow of funds from banks along with review of labor laws. We have a huge opportunity to substitute imports and service domestic demand under Make In India. In spite of the challenges, I see huge opportunities ahead. Let us hold hands, focus on our performance and service to customers." – Naresh Bhasin, MD – Ram Fashion Exports Pvt. Ltd.
Regional Chairman-West, Council for Leather Exports
"The import duty hiked from 10% to 12.5% in Budget 2019 will negatively impact the India's gold industry. The efforts to make gold as an asset class will be delayed when the prices are already rising globally. The increase in duty will be counterproductive to the objectives stated in last year's budget and will hinder the NITI Aayog's recommendations to transform the gold market. Gold can play a positive role in the Indian Economy but for that there needs to be a tax reduction, a stable policy environment and a transparent trading market."
– Siddharthaa Sawansukha, Managing Director,
Sawansukha Jewellers