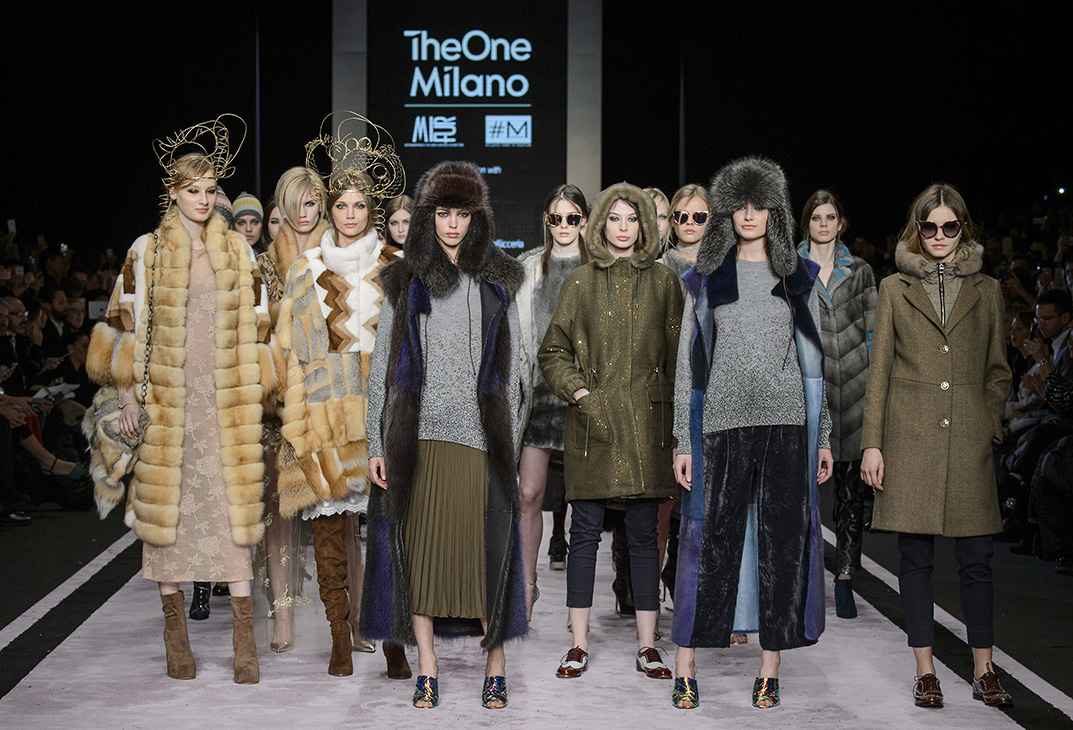 THE ONE MILANO, the only haute-à-porte exhibition in the world and the largest of its kind, will take place from February 22 to 25, 2019 in Italy during the Milan Fashion Week. Poised to be the epicentre for the A/W 2020 season, it will showcase some of the best acclaimed international brands.
The One Milano boasts of 63% international buyers and 37% Italian buyers and is an exhibition that gives a new meaning to the trade fair concept, with a modern format that brings together information and business in a single location, allowing buyers and companies to meet and forge solid, tailor-made business relations. It is an event which combines the expertise and experience of two shows: MIPAP, the prêt-à-porter show organized by Fiera Milano, and MIFUR, the International Fur and Leather Exhibition organized by the Mifur Exhibition Organisation (Mifur SRL).
Founded in 1980, MIPAP Milan's prêt-à-porter, was the first of the fashion shows in Milan. The women's prêt-à-porter exhibition was always made up of renowned Labels as well as upcoming ones, with a strong made in Italy essence: all these characteristics played a key role in making the event known to specialized companies.
MIFUR has been the leader in the world of leather and fur fashion. Since 1996 – the year it was founded – it has been a reference point for specialized shops and at the same time, a trend setter for concept stores, boutiques and department stores all over the world –the B2B event for Italian and international fashion collections.
Speaking on the occasion, Meenu Gupta, President and CEO of Vedas Shaakha (Germany, India, Italy) added, "India has a long history in haute couture and designers from India have embellished the wardrobes of the who´s who in the world of fashion. We have been witnessing transformation in fashion trends which is extremely heartening and cheering. A plethora of fashion designers and chic brands are in the market which gives customers a wide spectrum of fashion products to choose from. Buoyed by the immense potential of Indian fashion industry, we are delighted to invite participation at this international event dedicated to haut-à-porter. The rationale is to allow deserving and creative brands and designers from India to present their collections from every fashion segment, including high-end women's wear, experimental fashion and accessories to international buyers at THE ONE MILANO."
Having carved a distinct niche for itself in the world of fashion, THE ONE MILANO is the only fashion trade show globally which has launched the digital extension of its show – a virtual platform available only to the exhibitors of THE ONE MILANO to reach out to a database of exclusive buyers certified by the fair and giving them the possibility of maintaining a continuity between one edition and the next.