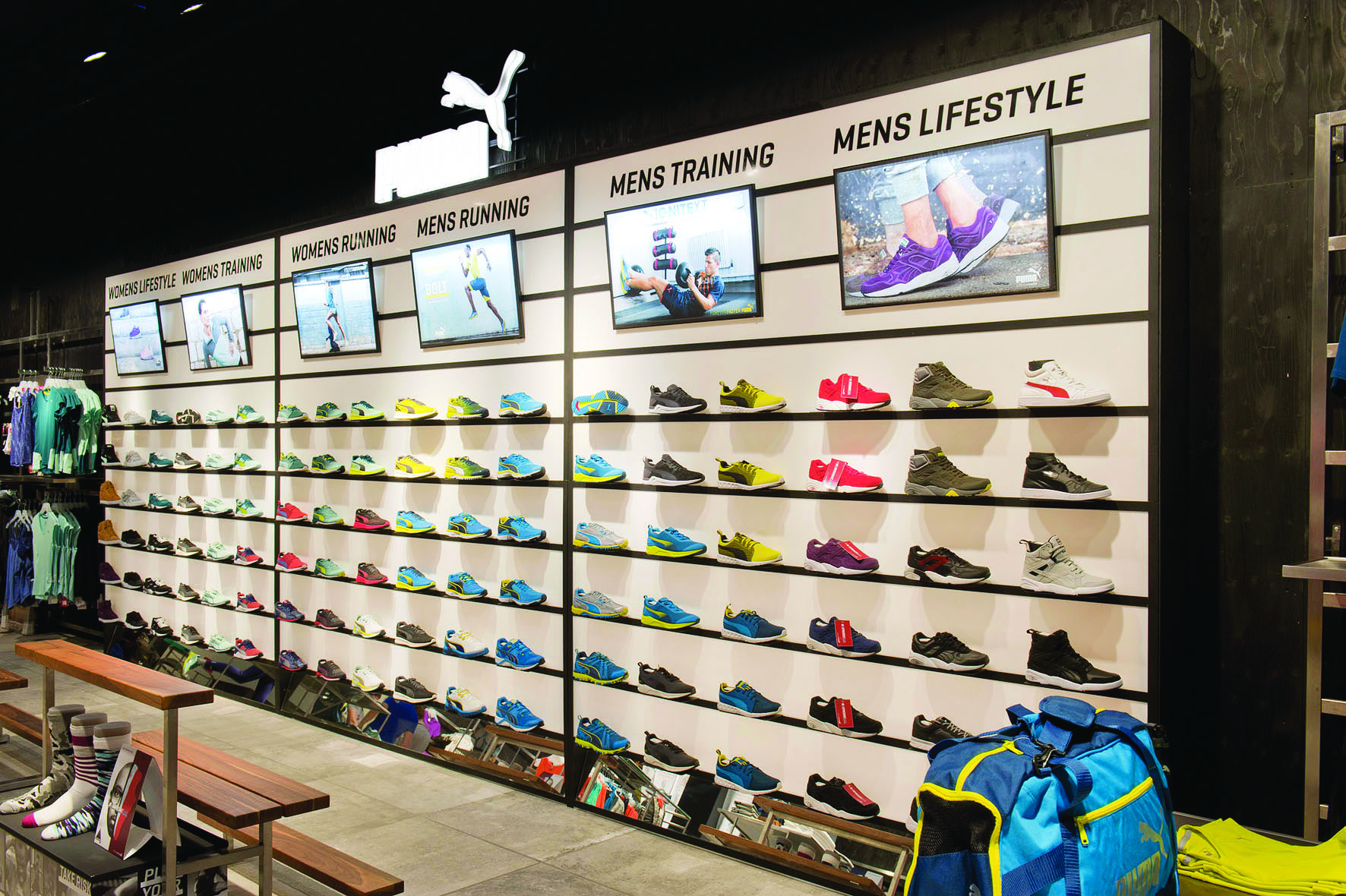 Sportswear brand PUMA introduced the biggest flagship store in India. The store is spread over three floors and covers an area of 4,800 sq. ft. in New Delhi's shopping hot spot South Ex. PUMA training and style expert Jacqueline Fernandez turned the tables to style for PUMA at the new Forever Faster store concept and gave celebrity stylist Tanya Ghavri a sporty new makeover.
To introduce the new store, youth icon Jacqueline, well known as a fashion trend setter shared her personal style tips, insights and experiences to a rapt audience.
The Forever Faster store concept imbibes PUMA's brand ethos which is reflected in the design, layout and top of the line product offering. The store design is captivating with clean lines and a very modern look and feel. The layout and design is simple to give focus on the products to ensure they demand attention, stand out and resonate with the consumer. The in-store product communication too has been planned in a strategic manner to aid customer understanding of the products. Through the store's design, unique product offering and concept PUMA has created a platform to give consumers an opportunity to experience the brand's DNA.
The store houses the widest range of PUMA's latest performance and sportstyle products, with a variety of products exclusive to the new store in Delhi only. Ranging from lifestyle to, football, cricket, golf, running gear and gym wear, the options are endless. PUMA select a special range of products in collaboration with international designers- Alexander McQueen and Chris Stamp etc. is made accessible at the store. The products are divided into different categories and displayed at the store. PUMA's strong heritage is underlined by a visible footwear wall, a hot spot in the stores.
Talking about the new store PUMA India MD, Abhishek Ganguly opined,
"We are thrilled to introduce The Forever Faster store concept in Delhi, which is first of its kind and PUMA's biggest flagship store in India.The store's layout and bold visual displays allows us to strongly engage with consumers in a very unique manner. In fact, the store is so exclusive that there are a number of products that are available solely at the Delhi store . As a brand, PUMA's endeavor is to provide the most stylish and cutting edge products, the store brings to Indian consumers a very international offering of footwear and apparel."

"I absolutely love the look and layout of the new store. The design is very unique and really makes the products stand out. My favourite part is the special women's section and the colourful sneaker wall."
Adding further Jacqueline said- The store has a lot of space and the event here today was so much fun! It was real role reversal where I got to be the stylist for a change. I love sporty looks and really enjoyed putting together a sporty make over, "remarked Jacqueline Fernandez.