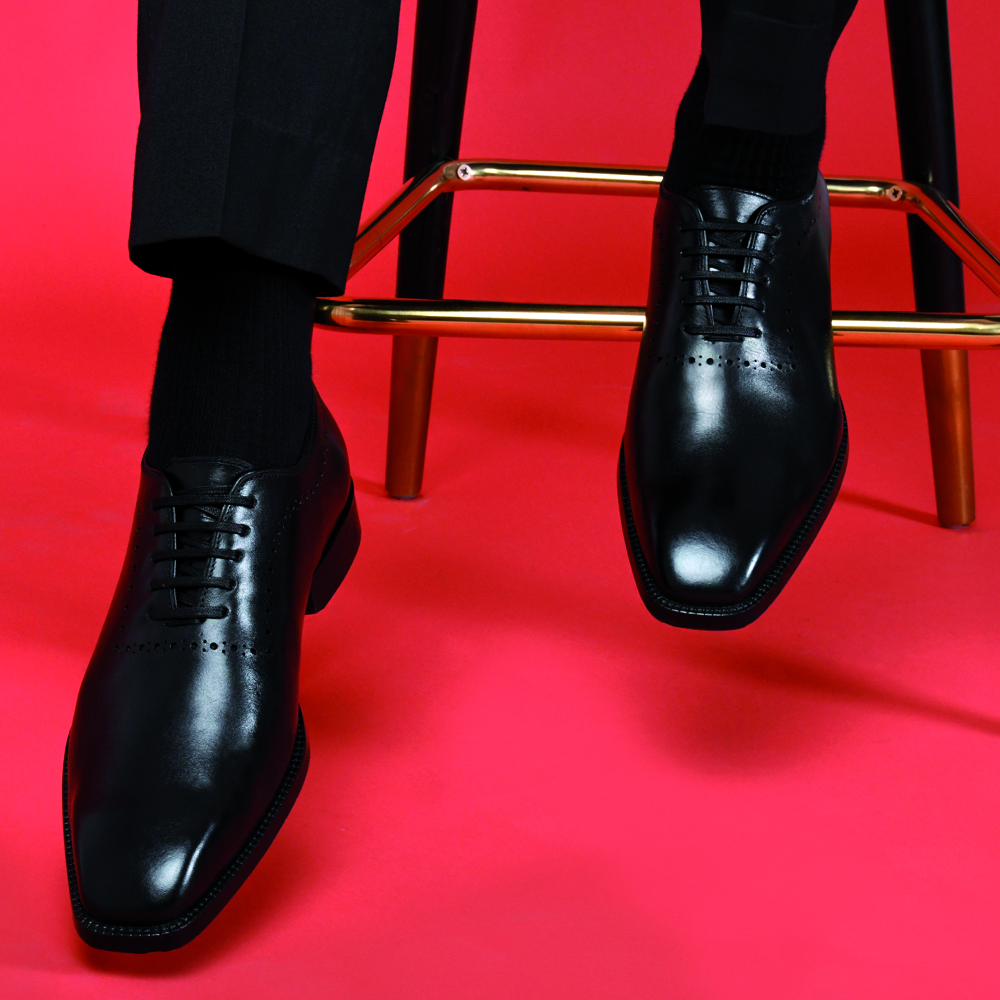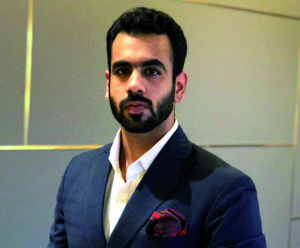 Founded by Mikhil Mehra, The Dapper Man's and Pellé Santino's target audience is wide and ranges from professionals to self employed individuals to college goers. Their limited collections always ensure that the styles and designs remain unique. Mikhil explains that the former caters largely to the home market while the latter beyond. You may not see the same design being sold after a few weeks or a month, thus giving each design and every piece we make a sense of authenticity, says Mikhil. S&A caught up with the founder for this issue.
The Dapper Man & Pellé Santino
The Dapper Man (TDM) & Pellé Santino were introduced because of the sheer lack of men's focused accessories and footwear brands that could offer products of international standards and tastes without costng a fortune. We set out to create not just a men's fashion brand, but a brand inspired by the ultimate sophistication of a dapper lifestyle; a brand that exists to serve the most refined, polished and well-bred gentlemen of our time.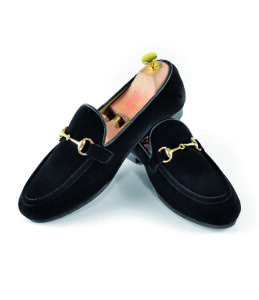 With the right understanding of our market and product, we've hit just the right spots and in turn have received such tremendous response from day one. It is the extremely positive feedback and the feeling of wanting for more from our customers that substantiates our vision of 'The Dapper Man' and 'Pellé Santino' every single day!
Positioning
Details inspire our everyday lives, so the details are what we set out to conquer. We believe in high quality materials and the art of handcrafting every single product at TDM and Pellé Santino. All men must have access to great shoes; shoes that are a true symbol of handcrafted luxury; shoes that only get better with age; and most of all, shoes that don't cost an arm and a leg. Our limited collections always ensure that our styles and designs remain unique. You may not see the same design being sold after a few weeks or a month, thus giving each design and every piece we make a sense of authenticity. We are built around the concept of straight-to-customer. With limited and curated quantities clubbed with no middlemen and honest pricing, we're able to offer a great quality product at an affordable price.We spare no expense when creating our limited pieces. Every little detail is taken care of, and that is what makes us stand apart. For it is rightly said: "Details are what separates the Good from the Great"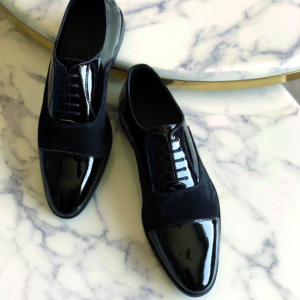 Target audience
Our target audience is wide and ranges from professionals to self employed individuals to college goers. Given the versatility across our product portfolio, TDM is increasingly becoming a preferred destination for anyone looking for quality, international trends and accessible-luxury in the men's accessories and footwear space. A significant proportion of our customers belongs to metros and tier I cities (which we had always expected). However, given the nature of an e-commerce, geography is no bar for us, because of which we are able to cater to a tremendous lot of fashion-conscious men in tier II and III cities who do not have access to great quality products in their local markets.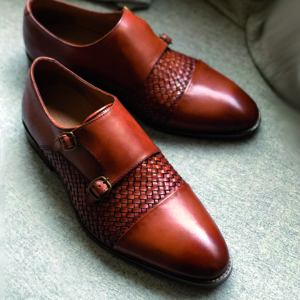 Product Line
We have a whole lot of product offerings within the men's fashion and lifestyle umbrella. Our product portfolio currently ranges from men's accessories including neckties, bowties, bracelets, lapel-pins, pocket squares, timepieces, etc. and handcrafted men's footwear ranging from monk straps, oxfords, Albert velvet slippers, derbies, loafers, etc.
Our designs constantly evolve to keep up with the ever changing trends, while still exuberating timelessness and class – everything TDM truly stands for! In the near future, we're already working on introducing the newest collection of luxury handcrafted mules, slippers and sliders for men under Pellé Santino. The newest collection is expected to go live in about a month's time from now; and we promise it's going to be something the Indian market has never seen before!
Strategy
Since we have been focusing on the online space from the very beginning, we've stuck to the basic social media and search engine marketing and promotions. However, since we are a lifestyle brand that the modern men can connect with, word-of-mouth has been the biggest promotion for us. From day one, we have had a very loyal and ever growing social media following that has helped us shape into the kind of brand we are today. The strong customer and follower base are our biggest brand ambassadors and they have greatly helped us grow organically through referrals and positive feedback.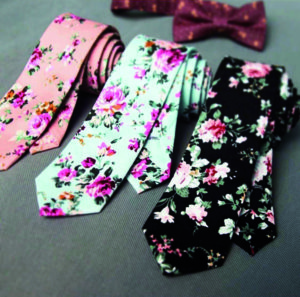 Design challenges
It's them who truly shape the evolution in this sector. The quintessential mix of perfect designing, right materials, and craftsmanship is what drives the industry forward in the right direction. We have been fortunate to have partnered and been working with some of the very best designing minds both locally as well as internationally. However, a shortage of well-trained designers is a big deterrent in helping the industry progress and advance.
Challenges
Some of the challenges we have experienced in the footwear segment are inherent to the Indian market – the lack of understating of quality versus appearance. We've witnessed a number of products offered in the market (both online and offline) that are much inferior, in terms of both, the raw material and craftsmanship, but being sold at a 2x or 3x price point compared to us. It's only after using our product the customer realises what a well crafted shoe feels like and the value that is being offered totally blows them away.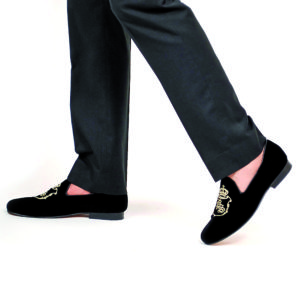 Another challenge has been the high GST rate on footwear that is due for revision a long time. Since our aim is to offer a great product at honest pricing, the high tax on both raw materials and the final product drives the prices in the opposite direction for the consumer. We are however optimistic that both the above factors would correct themselves in the coming time.
In five years
In the coming years we see the brands rising from 'a' preferred destination to 'the' preferred destination for men's fashion and lifestyle. With a continuous drive to offer products of the highest quality at an affordable price, we are certain of becoming the brand an informed, and conscious man would turn to fulfill his styling aspirations.