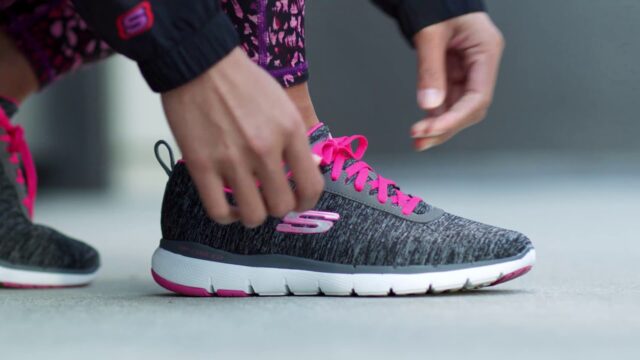 Third quarter (Q3) sales at Skechers USA, a global footwear leader, increased by 19.2 per cent to $1.5 billion over the same period of the previous fiscal. Net earnings for the quarter jumped 60 per cent to $103.1 million (Q3 FY20: $64.3 million). The performance in Q3 was driven by a 20.1 per cent surge in domestic sales and an 18.6 per cent increase in international sales.
"Skechers achieved a new third quarter sales record surpassing $1.5 billion for the period, a remarkable achievement given the on-going supply chain disruptions," David Weinberg, chief operating officer of Skechers, said in a press release. "The record quarter was the result of double-digit improvements in both our domestic and international businesses compared to the third quarter 2020, reflecting the relevancy of our product globally and a normalising retail environment."
Gross profit for the quarter improved to $769.4 million ($625.1 million), while operating expenses totalled to $630.7 million ($536.2 million). The American footwear firm's earnings from operations rose to $146.2 million ($92.1 million).
"As we look to the fourth quarter and into the first half of 2022, we believe supply chain constraints will remain a challenge, although we are beginning to see progress in key global ports, especially in Europe and other international markets. Nonetheless, we are proud of the execution of our global team to deliver our comfort technology footwear to retail stores and our partners around the world to meet the strong demand for Skechers products," Weinberg added.
"Comfort and technology remain at the core of who we are and why Skechers continues to be a leading global footwear brand. We offer signature comfort across the entire Skechers catalogue, incorporating innovation, style and quality at a reasonable price. Supply chain constraints challenged our normal delivery speeds, but our teams worked tirelessly to move inventory as quickly as possible, delivering to our stores and partners in an effort to keep up with the demand," Robert Greenberg, chief executive officer of Skechers said.
"While we supported our business with pervasive advertising campaigns globally, we also focused on developing new product, creating what we believe is our strongest offering yet. This includes a growing seasonal collection, with styles comprised of recycled materials and building on our fit offerings with consumers' comfort in mind. Our accomplishments were many during the quarter—including remaining the third largest athletic footwear company in the world and achieving a new quarterly sales record for the period. That said, we believe the best is yet to come for Skechers," Greenberg added.