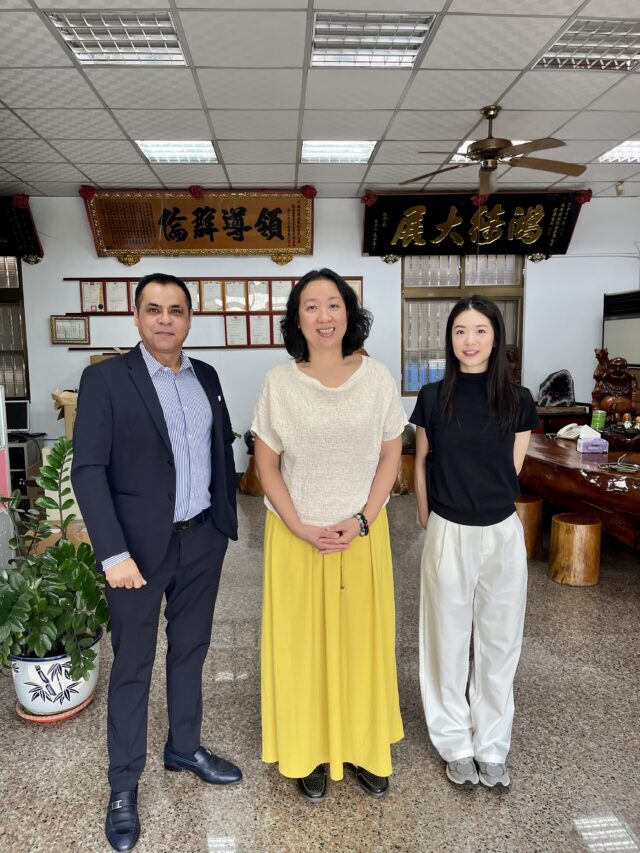 Horng Chii Machinery has a very strong connection with the footwear Industry, that's because it equips the production lines of some of the world's biggest companies
by Amit Chopra
"Name 10 top global shoemakers and seven would be our customers," Executive Assistant to CEO Carol Chen declares confidently. HORNG CHII's international customer base spans across 30 plus countries and brings in around 70% of its revenue. In Taiwan, where the firm has its main plant and head office, its presence is even stronger.
USP
Semi & Fully Automated Machines, used by vendors of Nike, Adidas
Multi-purpose machines – footwear, sporting goods, balls, packaging
Energy saving
Excellent R & D team
Reduce costs
Hong Chii Machinery was founded in 1978 and originated from Taichung City, Taiwan's shoe-making center. This year's 45th anniversary is dedicated to the research and development and manufacture of various multi-functional plastic and rubber injection, extrusion, and thermoforming. It entered the mainland market in 1988 and entered the mainland market in 2012. In 2013, the Vietnam office was established, and the Indonesian office was established in 2013. The main goal is to save manpower, reduce costs, save resources, and improve efficiency.
Horng Chii Machinery, a company that has been manufacturing shoe machines in Taiwan since 1978, has ushered in the 45th year of enterprise development this year. The customers in the footwear industry served cover Taiwan, mainland China, Southeast Asia, and Central and South America. Professional development of professional machines for shoe soles, sporting goods, and other plastic products, with injection system/extrusion system/hot pressing system, multi-functional and automatic intelligent equipment, can produce TPR, TR, PVC, TPU, EVA, RUBBER, PU, etc. Various products.
In recent years, adhering to the 4R (Recycle, Reuse, Replace and Reduce) concept of environmental protection, research and development of various energy-saving technologies, in-depth and extensive research and practice, to achieve the purpose of saving energy, manpower, and material consumption, to meet the needs of customers to reduce production costs through energy conservation, to achieve enterprise efficiency, and to create environment and nature at the same time harmony.
Plant Locations:
• Taichung, Taiwan Factory
• DongGuan, China Factory
• HCM, Vietnam Office
• Tangerang, Indonesia Office
"We initiated this process by delivering exceptional after-sales service to our clientele," Carol explains. "It extends beyond merely sourcing the appropriate machinery; we also offer assistance in the installation and operation of these machines. We firmly uphold our commitments in this sector." The reason it appeared highly improbable is due to the prevalent lack of trust in this industry. Manufacturers purchasing equipment often harbor concerns about acquiring machinery that might malfunction, especially from sellers who may not assume responsibility in case of issues.
"I'm delighted to mention that within this industry, many individuals may not be familiar with the founder, but they are well-acquainted with our company," Carol remarks. "They recognize Horng Chii as a reputable firm that consistently fulfills its commitments. This has become our brand identity, setting us apart in a field with numerous competitors."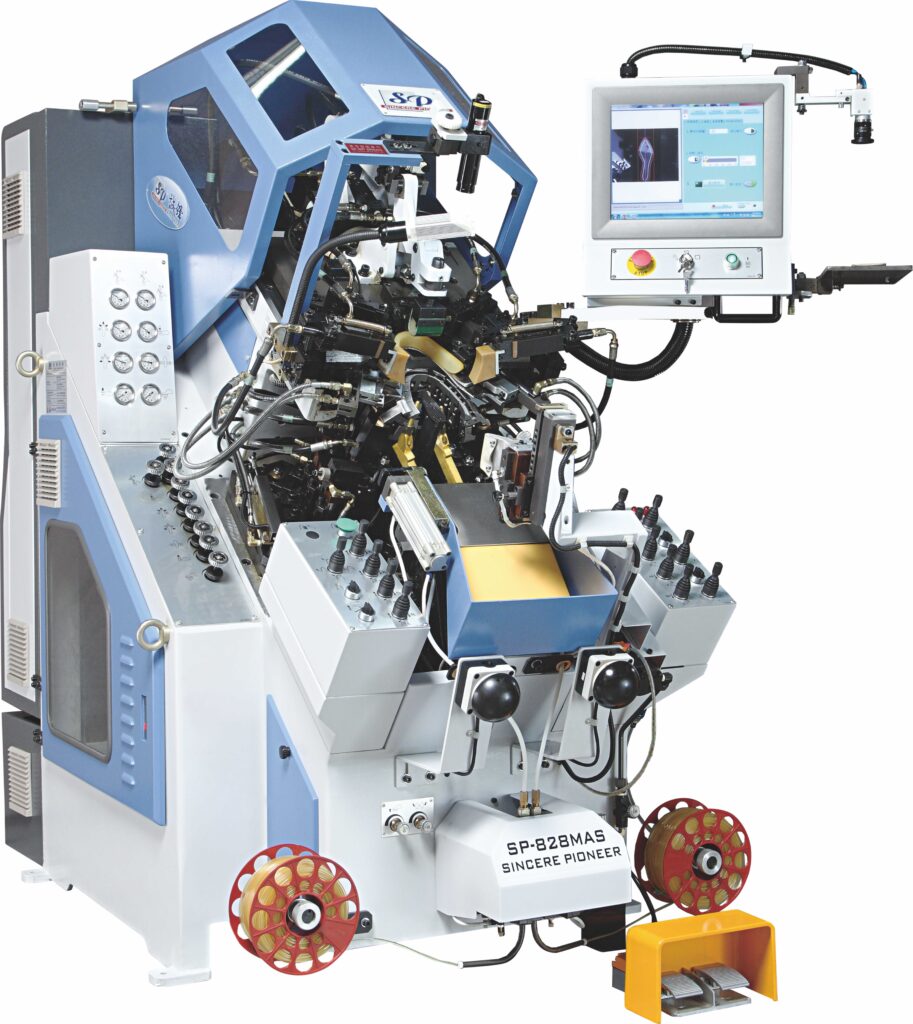 Horng Chii is a well reputed company, and they keep their promises. That's the brand image they have created, and this is the unique feature of the company. There are many people doing this business, but they are one of a kind. Horng Chii has plans to diversify beyond its current core verticals by creating a global platform to connect different stakeholders throughout the footwear industry. "We see the footwear industry overall as highly fragmented, despite its importance," Carol says.
"Footwear sector is a significant industry, maybe second only to agriculture in terms of the employment opportunities it offers on a global scale. Governments and industry leaders alike allocate resources to this sector because the entry barriers are relatively low. However, as nations begin to reap the rewards of its growth, they often transition away from the footwear industry and venture into other sectors. Consequently, this industry continually shifts from one location to another, with companies constantly seeking new sources where labor and raw materials are more cost-effective. With this in mind, we plan to help add value by unifying a fragmented industry."
Carol shoulders a significant responsibility in maintaining the momentum of the global footwear industry. "Our clients have high expectations, and it's our duty to meet them," she emphasizes. Fortunately, she is a woman who adeptly tackles every challenge that comes her way. After all, as a dedicated employee of the company for 25 years, she can be considered to have weathered the ups and downs alongside the business. Even the challenges posed
by COVID-19 didn't unsettle her. She notes, "Life continues. We are already accustomed to dealing with the routine challenges that any business encounters in the market. Every industry experience cycles, and prior to the pandemic, the footwear industry underwent a global downturn that had reverberations in the shoe sector. We are in all these areas and the challenge is to remain in them, grow in them, and keep our people involved in them. This has
been the overall challenge." Pandemic or not, the plan is to continue a pathway of uninterrupted horizontal expansion. HORNG CHII is keen to establish itself as an end-to- end solution provider for all machinery and systems required by a shoe plant. "We are a team of more than 100 people and keeping them engaged and upgrading their skills is an ongoing necessity. Our aim extends beyond merely providing equipment; we strive to offer solutions that hold genuine value for our customers."
"We aspire for our machines to do more than just fulfill the tasks programmed by the client; our goal is to exceed expectations by providing additional value. These are pivotal elements that will guide our business towards the desired direction, encompassing a broader range of offerings, enhanced predictability, versatility, and functionality in our machinery. Our objective is not limited to equipment delivery; we aim to provide solutions that genuinely resonate with our customers. The Internet of Things (IoT) will play a significant role in measuring and controlling various machine performance metrics, including material consumption patterns. It can also be employed for predictive maintenance." Carol States and believes that by striving to provide the best solutions and services, HORNG CHII will naturally carve out a spot for itself in the market.
"We are a Taiwanese company engaged in competition with shoe machinery manufacturers from Europe and the Americas, known for their technological advancements, as well as those in China and Taiwan, renowned for cost- effectiveness. Our distinct positioning lies in finding the equilibrium, allowing us to offer the best of both worlds: technologically advanced products at competitive prices. Our goal is to establish ourselves as genuine value providers, ensuring that when our customers have any machinery needs, HORNG CHII is the first name that springs to mind. I aspire for the company to reach this coveted position. By prioritizing customer satisfaction, we can count on them to support our business in return." Says Carol.
---