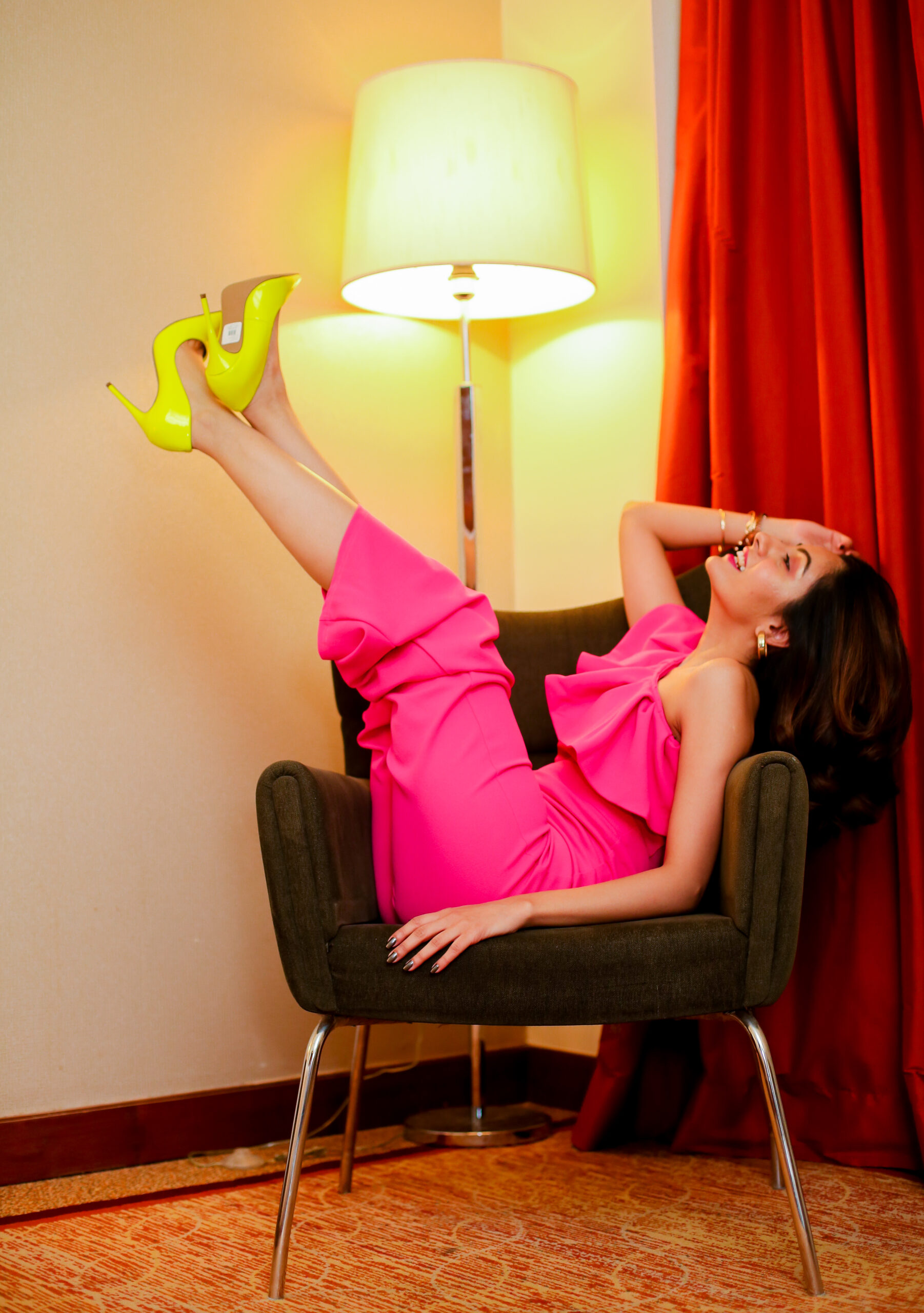 Shoe Blogger: Suhana Sethi
Shoe acionado Suhana Sethi, a brand strategist, coffee lover, big time foodie and a restless personality who can't sit at one place doing the same thing for long and likes to be on her toes throughout the day. Apart from her love for shoes she loves exploring new places, even if it means to get lost. Through SHOEvolution Suhana has built a style that reects compassion and authenticity. She shares her views with S&A on shoeblogging.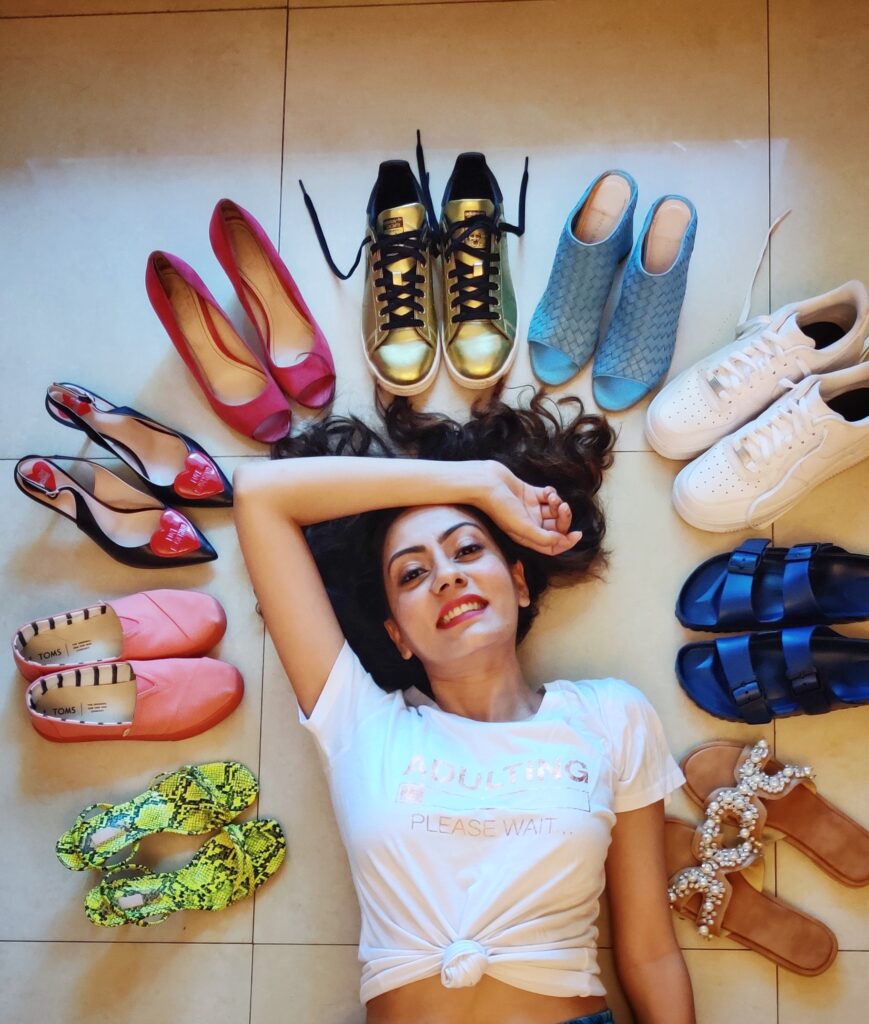 What triggered you to start a shoe blog?
Every little girl looks up to her mother.
My mom was beautiful and remarkably stylish. As a young kid my mom used
to always dress me up and was very particular about my dressing and specially the shoes I wore, she would ensure that
I have every type of shoe in my wardrobe that could go with my outfits… so, yes the obsession with shoes started early.
As I grew up, I wanted to study fashion/ footwear, but my disciplinary dad wanted me to pursue Management Studies.
He was very opinionated about fashion design courses and didn't really support
a "artsy" degree. I can still reminisce him expressing to me that 'why do you want be a mochi or darzi'. So I relented.
After working for 10 years in experiential marketing, one fine day I realized that this is not my 'ikigai', I didn't enjoy what I was doing anymore, and I have to get back to do things that I love.
I restarted my research on fashion and realized that while there are so many options for clothing – local brands, international brands, bloggers talking about styling, etc. But no one is talking about the most important element that completes the outfit – SHOES!!
In India, there is a huge gap in the footwear market, while there is a gamut of local brands, contrary, there is lack of awareness within the consumers. I have personally, struggled to find the perfect shoe.
Thus, in 2019, SHOEvolution was
born, India's first & only shoe blog, with
a mission to bridge the gap between brands and consumers, to have a common platform for shoe lovers where they can get all the information about SHOES – trends, styling, hacks, care, brands etc. At SHOEvolution, I create content that emphasizes on the fact that "shoes complete the outfit & it is the most important accessory to invest in".
Would you consider your logbook as a niche blog?
Yes, this is a very niche segment. It's very specific and targets to a certain TG – who have a keen interest in footwear, want to invest in shoes and know more about it.
How do you stay relevant in this ever- changing blogosphere?
This is very important, to catch your audience attention and keep them engaged, you have to be relevant. I keep myself abreast with the latest launches, news etc. listen to my audience, frequently ask them what they want to see more on my page, I try to create content which connects with my audience, that is informative and useful.
Which blogs are on your must-read list?
Footwear news for international updates and trends; Shoes&Accessories magazine for Indian footwear market; Sneaker news for sneaker drops; Mainstreet, FTC (For the culture) – are great Indian blogs to read on sneaker & streetwear.
Your view on the future of fashion retail during and post this crisis?
Fashions brands need to follow an omnichannel approach, being online has become necessary now, even fashion shows are happening through online streaming. The world is going digital!
This pandemic has transformed the way we dress. Formals and jeans have been replaced with pjs/lounge wear. people
are opting for comfortable clothing. even when it comes to shoes people prefer comfortable, easy going styles over high heels!
Post the crisis, e-commerce will boom over traditional retail, and there will be paradigm shift in consumer shopping behavior – buying things that are sustainable, value for money, utilitarian.
Even for me, the way I shop has changed; instead of just hoarding clothes, shoes. I believe in saving up and buying statement pieces that are versatile, have a long shelf live.
Share some footwear trends for "work from home fashion"
Work from home has to be comfy yet cool & chic. Currently, I am with my birkens EVA – most comfortable shoes ever. I also love Yeezy slides, adidas Pharrell William slides.
Apart from slides, you can also wear flat mules – perfect for slipping on & off your desk.
Platform sandals – Fila has few amazing designs – gives an elevated touch.
What makes your blog different from other fashion blogs?
That we are very focused towards one category i.e. SHOES, and we are the only one in INDIA talking about men & women shoes!
RAPID FIRE

Admire the most...
Blake Mycoskie – Founder Toms shoes
On your bucket list...
To attend sneaker con next year
Early Bird or Night Owl ...
Night person
Most annoying ...
Dishonesty
Biggest addiction...
None. not even shoes Addiction is vicious, I try to avoid it & keep myself sane
Your 15 min of fame...
I am a huge fan of Sarah Jessica Parker aka Carrie Bradshaw. will love do a live episode of my chat show 'in my shoes' with her!
Describe yourself ...
Hardworking, Ambitious, Sociable
Style item to invest in...
SNEAKERS. they are all the rage
Every morning dressing protocol...
First I decide my shoes, accordingly I plan my outfit
Woman's three essentials ...
A pair of black pumps, white sneakers, nude/beige color open toe flat/mule
Shoes you wore to the last wedding you attended... Sneakers I styled them with a lehenga, and it looked super chic
You have Rs 10,000/- to spend on your wardrobe. What would you buy?
Has to be shoes – Air Jordan 1s
(if I am able to cop at retail )