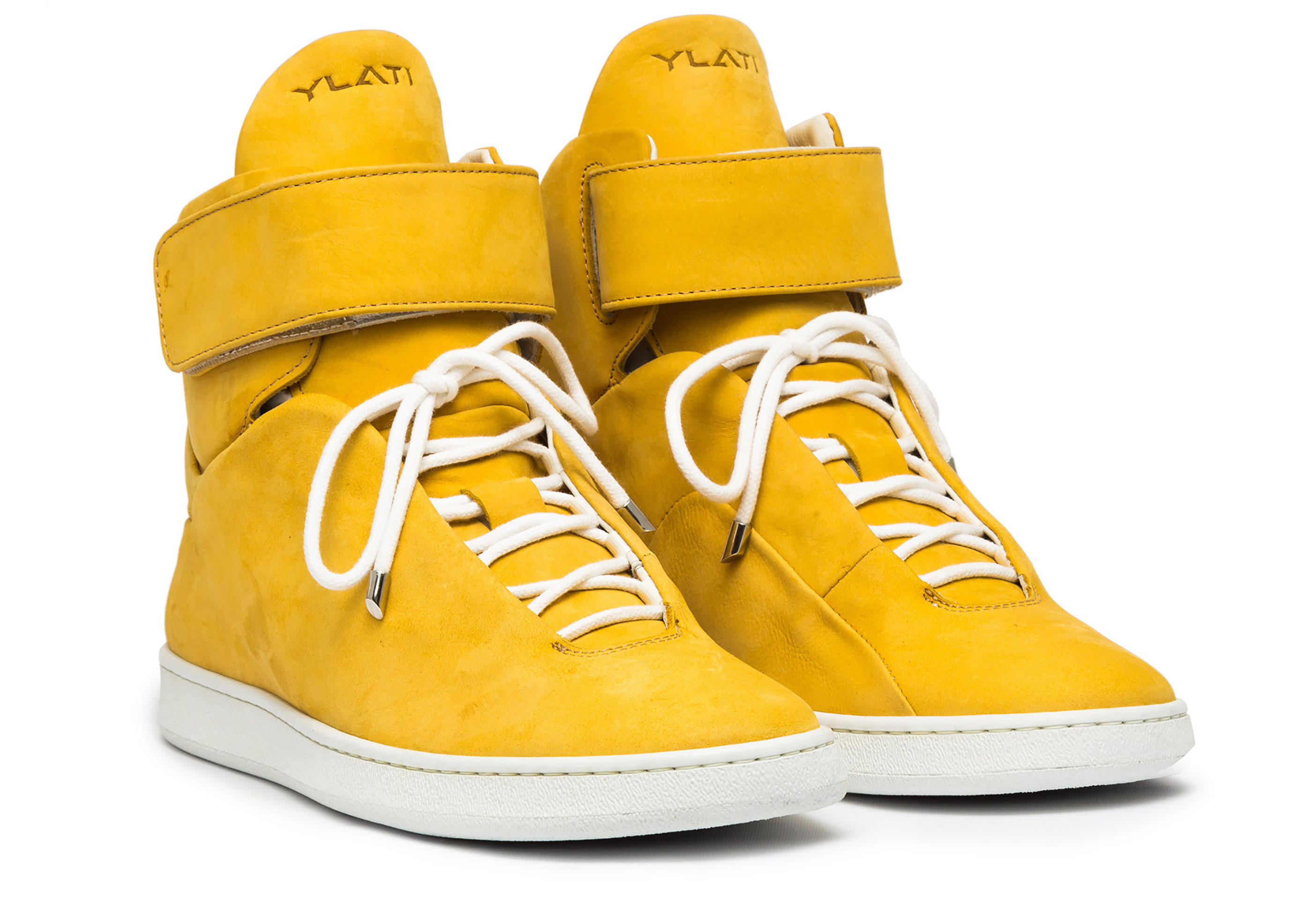 Sangeet Paryani has been a big fan of sneakers since he was ten. He recalls the time when he bought his pair of Chuck Taylors with profound nostalgia. Though sneaker has been a strong trend abroad, in India it is the other way until recently. With this penchant, he has opened Superkicks, a sneaker-exclusive retail outlet in Mumbai. Sangeet claims that it's the unique curation that sets the outlet apart from others. In an exclusive interview with S&A's Bobo Meitei, he said, the articles that we have are more lifestyle-based than any other MBOs.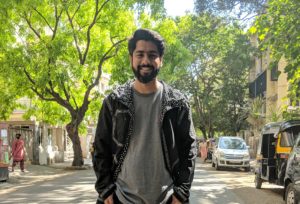 What prompted you to launch Superkicks? 
Personally, I'm a big fan of sneakers since I was like ten. I bought my first pair of Chuck Taylors (converse), and since then I've been a big fan of sneakers. This has been the trend that has been prevailing abroad but not so much so in India. Until recently, since the past 2-3 years, we have seen a boom in the sneaker industry especially in India. People are purchasing sneakers not only for their functional value but also for their aesthetics. The reason behind this is people in India are now much more brand-conscious and there is a natural progression of shoes, moving away from just being a functional commodity to a lifestyle product, an aspirational wearable product. This is exactly what I'm trying to achieve through this concept called Superkicks. The kind of shoes that I have here are more contemporary, more culture-based. And each and every shoe that we have here has a story to tell. So that's the idea behind coming up with a super exclusive sneaker store like Superkicks
What best describe the platform's values?
There is a key difference between Superkicks and other sneaker retailers in India. Firstly, the shoes that we have are not easily available; from limited editions to heritage shoes to more contemporary silhouettes, we have options for all. It's this curation that sets us apart. Secondly, the articles that we have are more lifestyle-based than any other MBOs where you will find, which are otherwise mostly only functional-based sneakers or shoes. So that's the key difference between the two. Thirdly, it's not just an MBO for the sake of being one where people can come and see different brands, but it's more than that. We are not only selling sneakers, there's also a cafe inside where we are selling fudge and milk shake. We are also looking at doing lot of art-related events. We will be displaying a lot of street culture-based things; that's what makes it different from regular MBOs. The Superkicks shopping experience is all about spending time at the store, pondering over what to pick out of all the wonderful curated and handpicked sneakers that we display. This is the place where we get creative with ideas, one day you may find limited edition watches displayed, other day you might find a quirky plant pots being sold.
What are some of the specific criteria the platform considers before listing a brand?
So there are three main criteria that I follow before picking up any article of any brand; number one is that the brand should have a few limited editions sneakers, and a few of its exclusive sneakers should be available at few places in India. That's a first and foremost criterion. This helps us create a lot of buzz around it. Like, for example, we have the Yeezy Boost 350 by Adidas Originals. If it comes to a store it sells within an hour. This is the kind of limited edition pull that we require from brands and that's the kind of articles that we keep. The second biggest criterion would be that the brand has some heritage value or a story behind its creation. For example, the Nike Cortez is the first shoe that Nike ever made and thereon they have re-interpretations of the same model every year. Last but not the least, there are more contemporary style shoes that appeal better to our millennial. They connect to, like the Adidas Ultra boost or something like the Nike Vapormax, new age shoes that have been never seen earlier. It's a one-year-old shoe in terms of designing but that is much more relevant to today's audience. So these are some things we keep in mind before selecting a shoe for the store.
What retail and promotional strategy does the platform have to consolidate its position as well as to increase its footprint?
It is a little too early to talk about expansion plan for now. But we surely are focusing towards building the brand further through our marketing efforts. We also have a team that is handling our marketing though the brand strategy. The agency is called 'idea huband'. We are investing heavily on a month-to- month basis in order to promote our store and the idea behind it to the right kind of people. We are targeting various digital mediums and social media platforms specifically Instagram and Facebook. That's where most of our target audience visits.
It is the millennials we are targeting and they have a language in which they are talking. So we are trying to communicate with them in that same manner and making sure that we are creating enough hype. We are also connecting with the sneaker communities in Mumbai. In the near future we also will be looking at cross promotions and influencer marketing to get the word out to the right audience. This is currently what we are focusing on.
Explain the outlet's product portfolio and what addition can we expect in the near future?
Among 1,500 shoes, SuperKicks offers blockbuster shoes, trend setters and contemporary designs that are aesthetically relevant such as Nike Air Jordan, Adidas Ultraboost, Nike Vapormax and many more. Currently, we have ten brands under Superkicks. These brands are: Adidas, Asics Tiger, Nike, Puma, Reebok, New Balance, Vans, Converse and Fila. We have also introduced our tenth brand, Ylati. It is an Italian premium sneaker brand with hand-crafted leather, making its entry in the Indian market for the first time through our store. This is in the first month of us opening the store that we have already added a new brand.
We are looking at similar associations and brands in the future as well. Surely, under my radar is Under Armour and another is Onitsuka Tiger. So when the time is right these brands will also be included in our collection. We would also look at moving away from being just another sneaker store to expand and introduce the street wear category to our store. Another big trend that is seeping into the Indian culture, especially among the millennials; there are brands like Stussy, Carhartt, Extra Large and Deep that are in demand in India especially by the gen-next. So we would try to get through some of these brands under our roof for apparels and merchandise.
Give us a description of your ideal customer.
My ideal customer is this group of people of in the world who call themselves 'The Sneakerheads'. They sort of automatically become my ideal customer. Sneakerheads are those kind of people who are into sneakers, they collect sneakers and they live for sneakers. This is the first kind of customer that we would love to target and who we would love to engage with all the activities we plan to do. And the set of people that are also very important, unlike the sneaker heads, are the bunch of consumers in India who are ready to explore something new in life and would love to have a pair of sneakers which has much more meaning than just style and comfort and colour.
They are the ones looking for sneakers with a story behind them which they can cherish forever. They are also adventurous and outgoing. That's the kind of consumers we would want to target. Consider advertising agency people, standup comedians or those rebels who don't believe and stick to conventional norms.
Online platforms have visibly disrupted the retail landscape. How prominent a competition is the online platform?
I'm an old school guy. I personally believe a brand is not formed just online anymore, it's not completely established there. An offline visibility is required to get some kind of recognition which cannot be compared to an online presence alone, especially today when the online space is really cluttered. There are bigger players like Amazon or Flipkart that are also selling similar, if not the same, products.
Also, our offline space is not just for retail alone. We are also expanding and getting into smaller events and activities for engaging with our consumers. All this cannot happen online. You need to have a face-to-face conversation with these people. You need to have discussions about the culture, the trend in general. The sneaker culture or the peripheral cultures around sneakers like the hip-hop culture or street culture. They are all the things connected to the sneaker culture evolving every day. And these discussions cannot happen online, because it cannot be restricted to a handful people alone. You need to open up a dialogue in an offline space like this store, it just changes the ballgame. With an offline store, one also has more visibility, brand recollection and loyalty. The Superkicks shopping experience is all about spending time at the store, pondering over what to pick out of all the wonderfuly curated and handpicked sneakers that we display. Having said that, we are also looking at creating our own website at some point but that would not ever discourage me to open up more stores in the future.
In what regions of the country we can expect your footprint? 
After Mumbai, there will be gestation period. I want to learn and understand the kind of response we get here and if we doing the right things when it comes to promoting the brand. But, yes, after Mumbai, Bangalore and Delhi are the surely two key cities that I would like to target. Especially because of the fact that a lot of my target audience, the young working generation that has higher disposable income and as well as a large chunk of sneakerhead community, is present in both these cities. So yes, these two cities are on my radar. But we are taking it step by step for now.
High rental cost and space scarcity have made it difficult for many to expand their retail presence. How serious a problem is this for you?
Mayank Distributors, the parent company, has been in the retail business for the past 12 years now. We currently have about 32 stores that we operate all over Rajasthan, parts of Gujarat and Haryana. So we do have an experience when it comes to opening up stores. Yes, Mumbai, being a new city and territory, was an initial challenge for me; finding the right location at the right place at the right rental. The good thing is that I've done my graduation from Mumbai so I've stayed here for about five years of my life. I sort of had an idea of which should have been the ideal place for opening up Superkicks and I think we managed to do that. We are at the center of Mumbai, in its heart. We are not in South Mumbai or Andheri or any other location. We are right in Bandra, Khar where most of my target audience stays.
Although initially, we did explore the idea of opening up on Linking Road, but due to the high rental problem in such areas we decided not to. Opening up close to Linking road but not exactly on the main road has also worked for us and our concept; as commercial as the other stores that are present there. So, at the moment we are very close to Linking Road but we still have our own niche space. We have a hidden gem kind of vibe to a store and that's working well for us. It took me about six months to get the right location and at the right rental. I can't complaint anything.