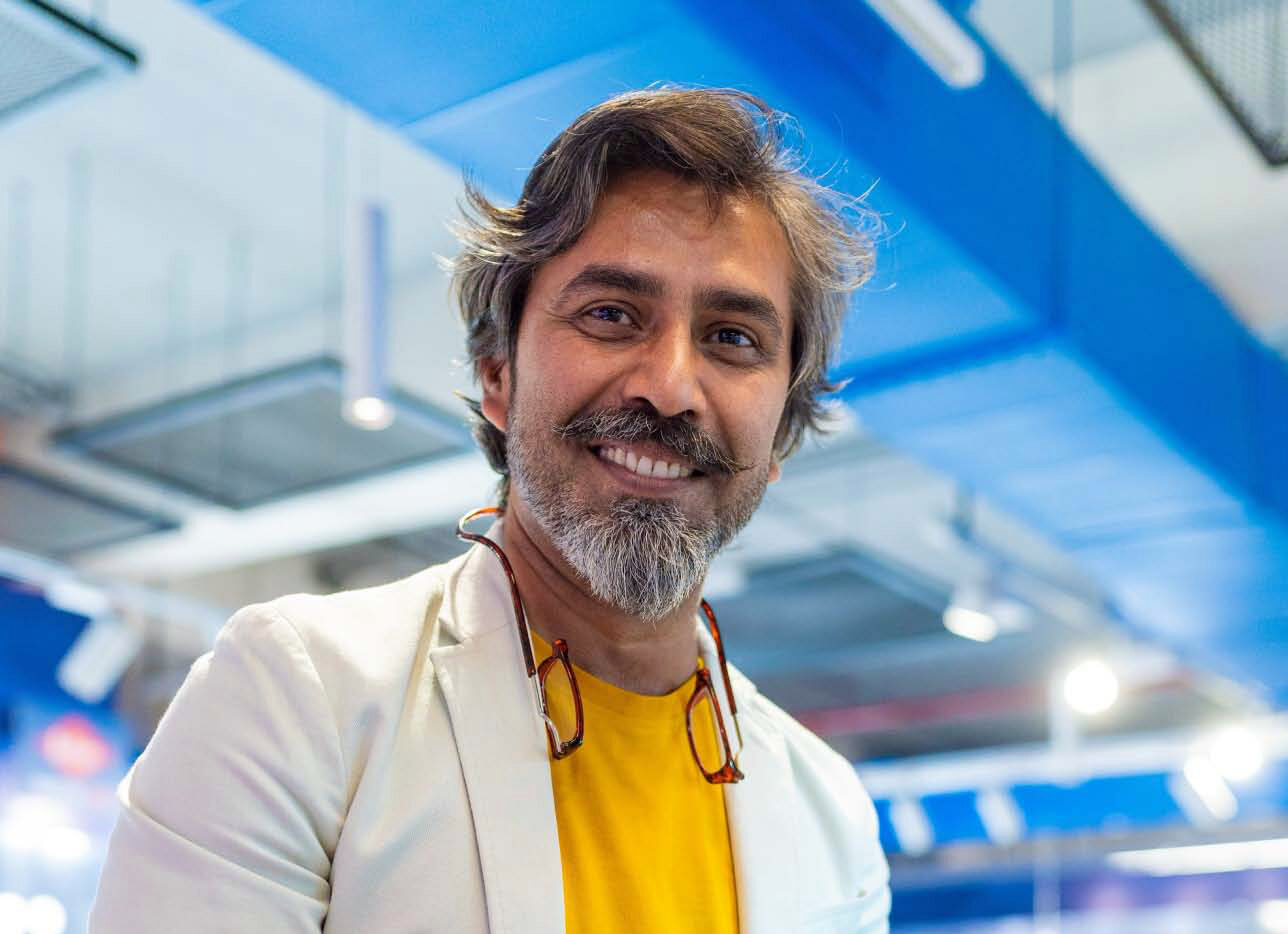 As one of India's most avant-garde and exemplary footwear designers, Abdul Tawab shares his thoughts on the challenges designers need to address to stretch their minds and create futuristic propositions that might solve some of biggest problems facing the world today. Abdul has 20+yrs experience, commenced his career by launching his own label at LAKME FASHION WEEK' 2008. Later he took up assignments with national and international brands like Ben Sherman, Original Penguin, Farah, Red Tape and Lee Cooper. Presently, he works as Head of Product and Design at WESTSIDE footwear.
What are you highly focused on as a designer?
Its opportunity to think out of the box as a designer, bring some innovative ideas not only to product but how to market it.
Your take on the "stay-at-home economy" .
This economy is not going to help as far as fashion is concerned, fashion is all about socializing and I don't agree with this online socialization at all.
Your advice to footwear designers &buyers.
To the buyer, keep your buying in control, and for designer to work on immediate solutions of product.
Your Unique initiatives to build your next collection?
I wanted to bring happiness through design/product by adding colour and materials.
Your take to control footwear imports
It's always better to have your back-up intact, too much dependence on imports was never an ideal situation. We have initiated the process and shall complete it in phases. Also,my advise to the industry: they have to raise their level of proficiency.
Are you interacting with your customers on regular basis? 
Unfortunately, I am not able to do one on one, we are having lot of survey/mailer and social interaction.
Your thoughts on footwear retail.
I am very optimistic and hope things will move as normal but we are for sure in incredible stress as retailer and getting situation of one step forward and two step back.