SO MUCH TECHNOLOGY IN A RUNNING SHOE, IT'S NOT ALLOWED IN ELITE RACES
Purpose-built racing model with a re-engineered midsole, featuring two carbon-infused plates surrounded by three layers of LIGHTSTRIKE PRO
The perfect fit for runners with high-stack ambitions
Available to buy globally from September 15, 2023 via the adidas app, online at adidas running shoes,in stores and selected retailers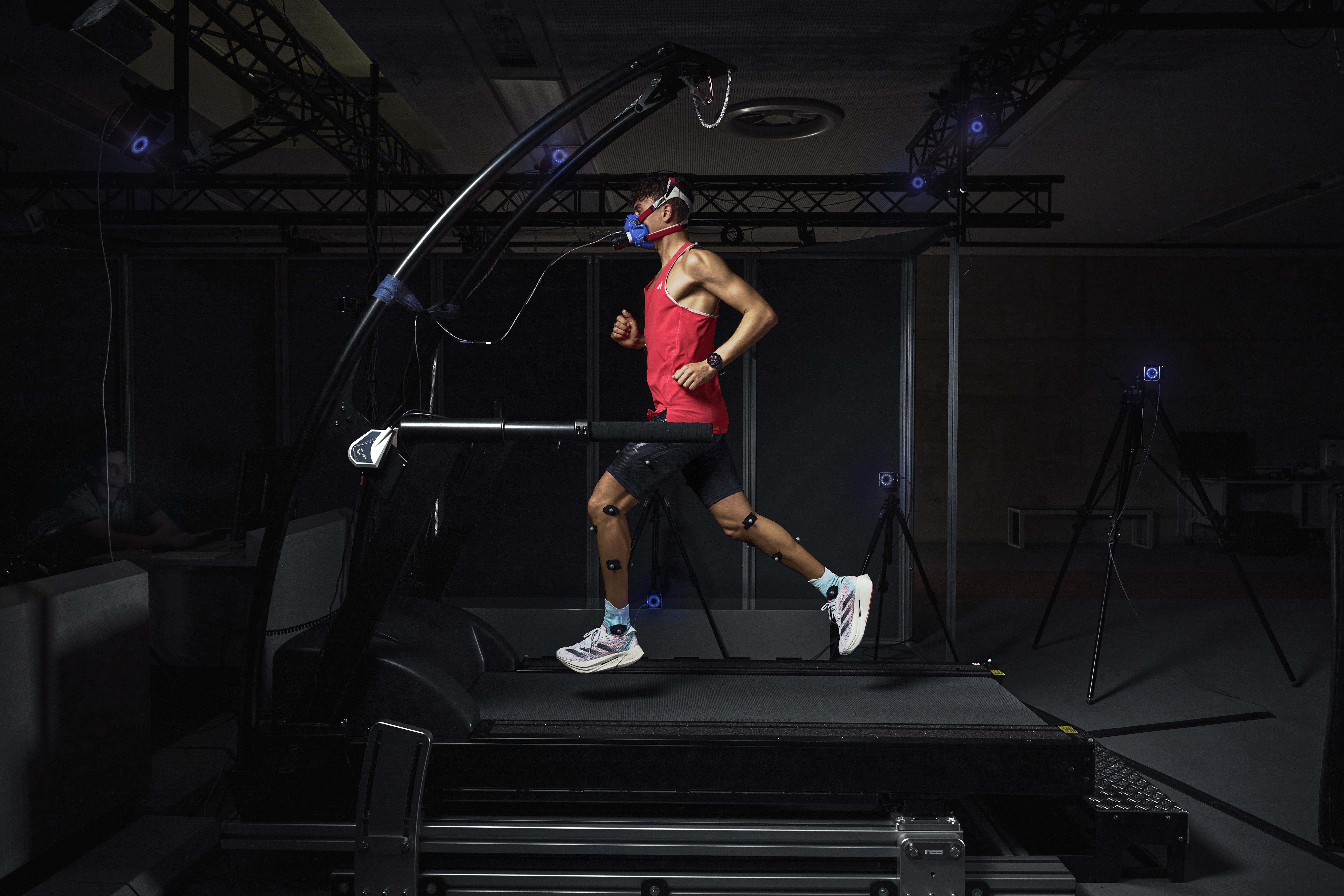 Herzogenaurach, September 1, 2023 – Today, adidas introduces the new ADIZERO PRIME X 2 STRUNG – the latest addition to the record-breaking ADIZERO franchise.
Designed without the constraints of race regulations – limiting shoes to a maximum stack height of 40mm and one carbon plate – this race model boasts a stack height of 50mm and a double carbon-infused plate system. The re-engineered midsole also features three layers of LIGHTSTRIKE PRO foam – more than in any other adidas running shoe.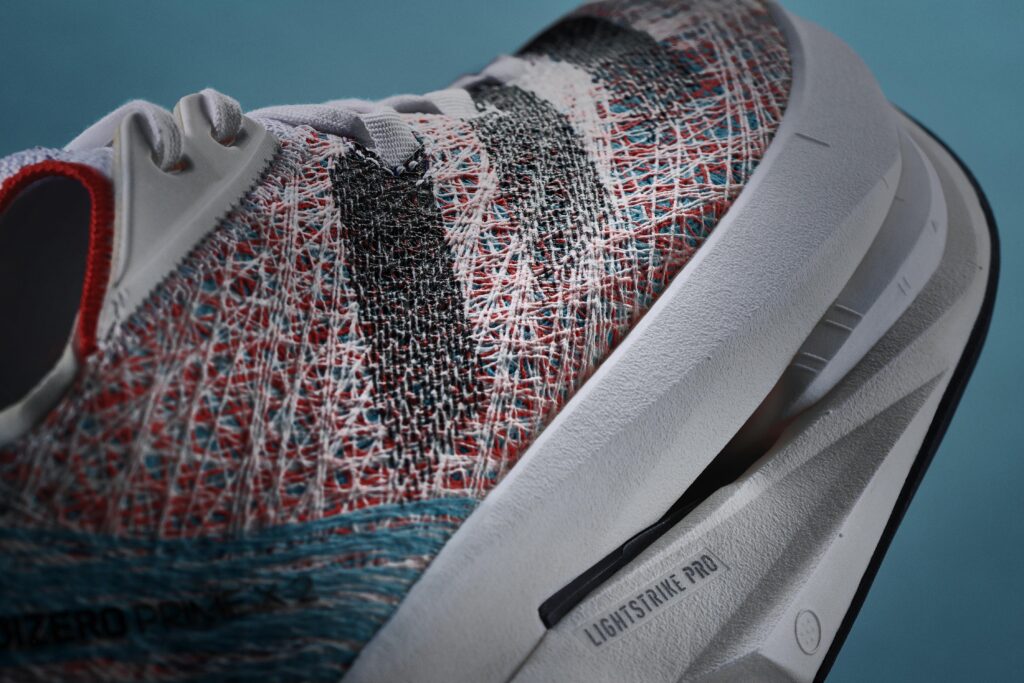 Although illegal for elite racing, the ADIZERO PRIME X 2 STRUNG is permitted for ambitious runners aiming to smash their personal bests. The shoe represents adidas' commitment to revolutionizing running in 2023 – with the boundary-breaking ADIZERO PRIME X 2 STRUNG being the first of a number of innovation-packed racing shoes launching this season.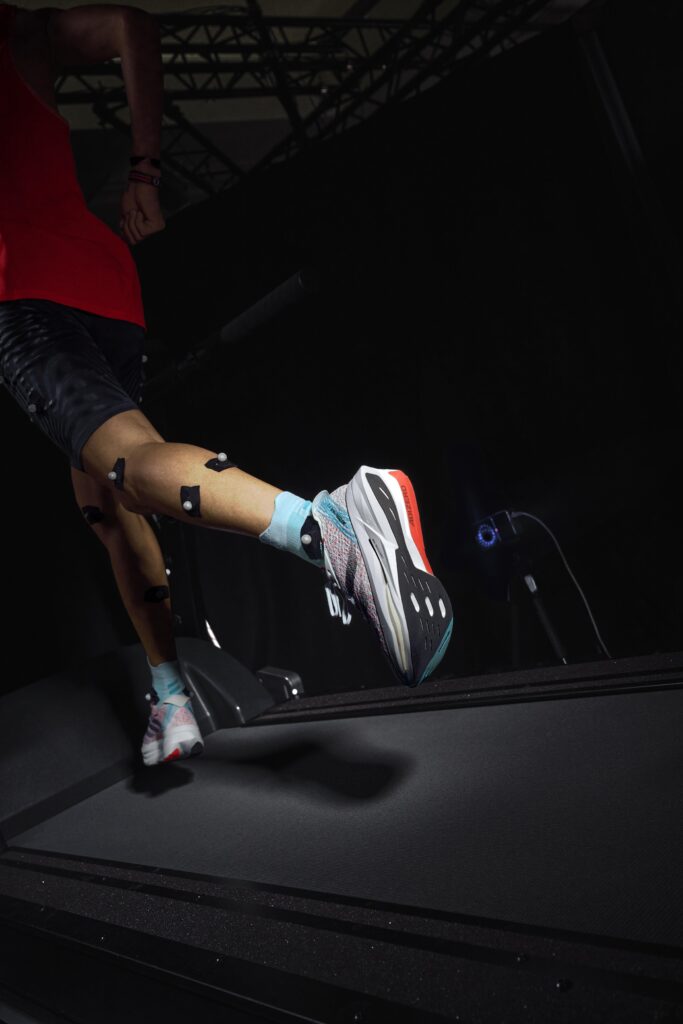 Coralie Ho-Von, Global Product Manager Running Footwear at adidas, commented: "Without the confines of the usual rules, we had space to unleash the full creative capabilities of our product design team. This meant we could create a shoe that pushes the limits of what's possible for running footwear. The insights we obtained through in-depth athlete testing resulted in a shoe with stability, more spring in the fore- and midfoot and an enhanced fit. We are excited to reveal more exciting innovations in the upcoming season. Stay tuned for more to come!"
INNOVATION ON INNOVATION
A testament to adidas' continued effort to develop the most advanced products for its global running community, the shoe benefits from a series of innovative technological updates including:
STRUNG UPPER – The STRUNG upper is meticulously crafted with layered strengthening in areas in the midfoot and heel that require it most and targeted flexibility in key expansion zones in the forefoot. The inclusion of a knitted tongue is designed to further enhance the lock-in feel.
3 LAYERS OF LIGHTSTRIKE PRO + CONTINENTAL™ OUTSOLE – Three layers of LIGHTSTRIKE PRO, more than in any other adidas running shoe, create a stack height of 50 mm. The all new midsole, in between two full length layers of foam, helps to reduce weight and give more spring in the fore- and midfoot. The outsole features Continental™ compound for superior grip on challenging surfaces.
2 CARBON-INFUSED PLATE SYSTEM – The new LIGHTSTRIKE PRO core is framed by two carbon infused plates. Together, they are designed to create a platform for more responsiveness throughout the run.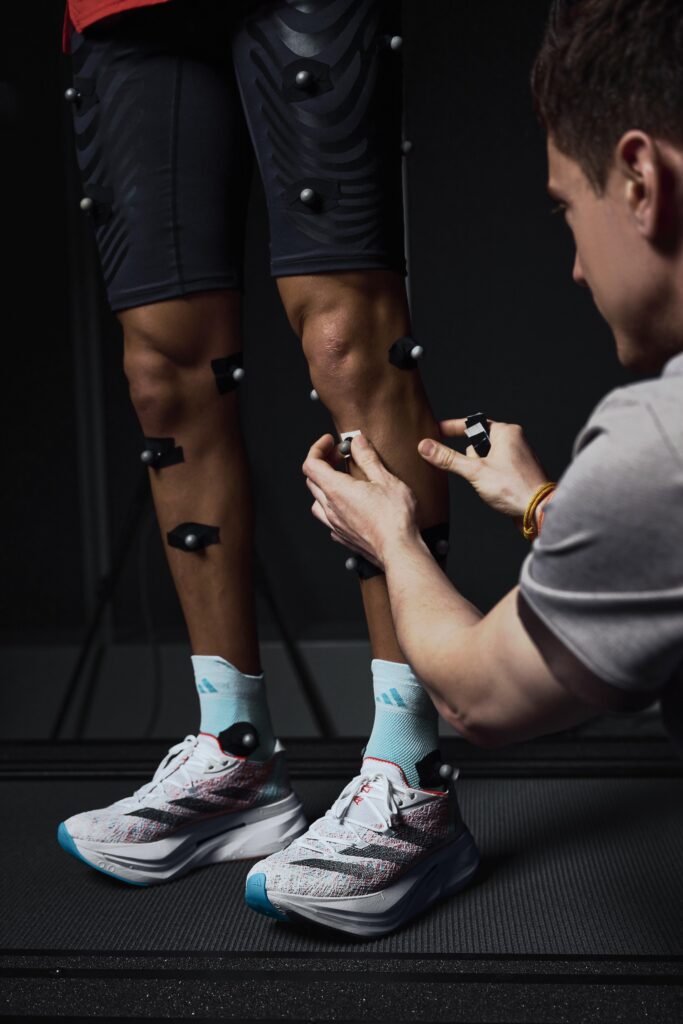 Fusing powerful blues, violets and red together, the new ADIZERO PRIME X 2 STRUNG, will cost €300 / $300 and will be available to buy globally from September 15 via the adidas app, online, in stores and selected retailers.
---