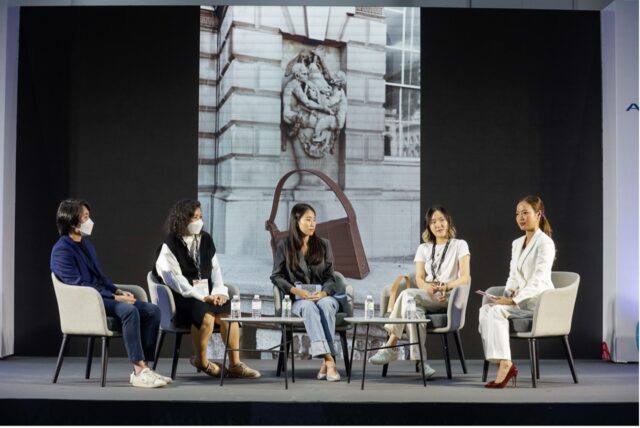 APLF ASEAN will be returning to Bangkok, Thailand at the Queen Sirikit National Convention Center (QSNCC) on October 25-27, 2023, bringing together exciting suppliers, designers, buyers, and industry experts under one roof as a gala that merges the Thai leather community all in one.
Thailand Leather Industry – A Major Force
As the first and only leather exhibition in Thailand, APLF ASEAN, together with the Thai Tanning Industry Association (TTIA), continues the mission to unite the Thai leather industry by gathering top leather tanners, chemical suppliers, and buyers under one roof.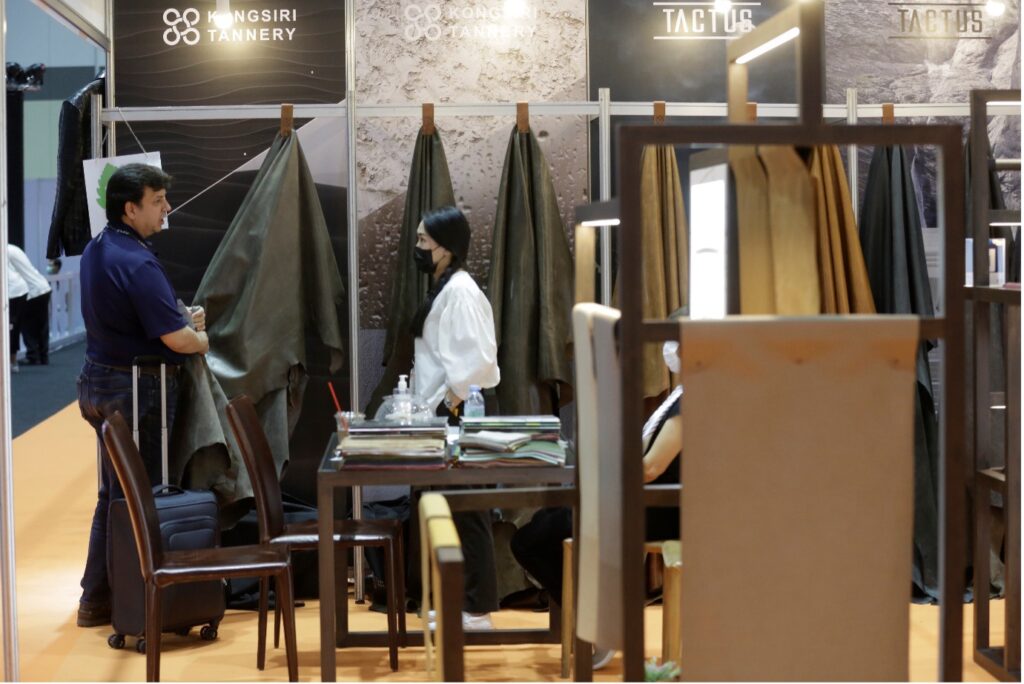 30 major Thai tanners, including CPL Group, Interhide, Kongsiri, Chun Wang, and chemical companies such as Modern Dyestuffs and Allied Chemicals, will present their latest products at the exhibition, serving the local and regional footwear, leather goods, furniture, and auto manufacturing industries.
APLF and the Thai Leather Industry Join Hands to Support Local Talents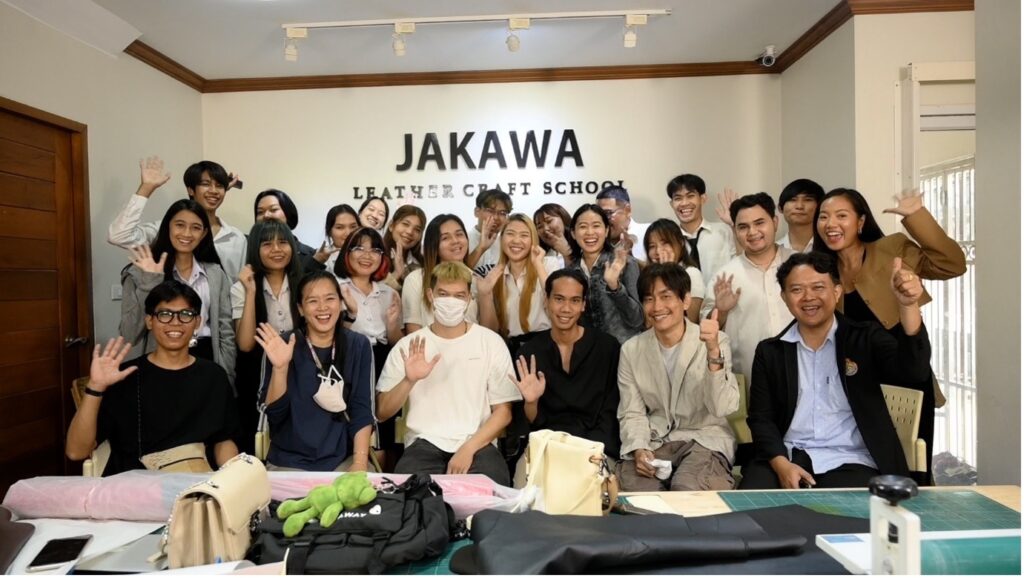 APLF, an international event organizer with a mission to support the development of local talent, invites 10 Thai companies to organize the Next Thai Leather Goods Designer Competition. Ten student teams*, preselected by an esteemed judge panel, including Vera Paris, Mynte Studio, Jakawa Studios, and TTIA, receive leather donated by the exhibitors to produce their leather bags.

The teams will display and present their prototype on October 26th, 2023 (day 2 of APLF ASEAN). Five awards will be presented to the winners, including the Online Favourite Design award, which is now open for public voting at
https://www.facebook.com/100064551255244/posts/pfbid02cLfj4aXReX49nfPSW6VwjoAroLn4SydC9vSZMevjYdDFiGmQfn8cZizb6D5DKPPMl/?d=w&mibextid=qC1gEa
Thai Designer Brands – The Big Bang of Originality and Creativity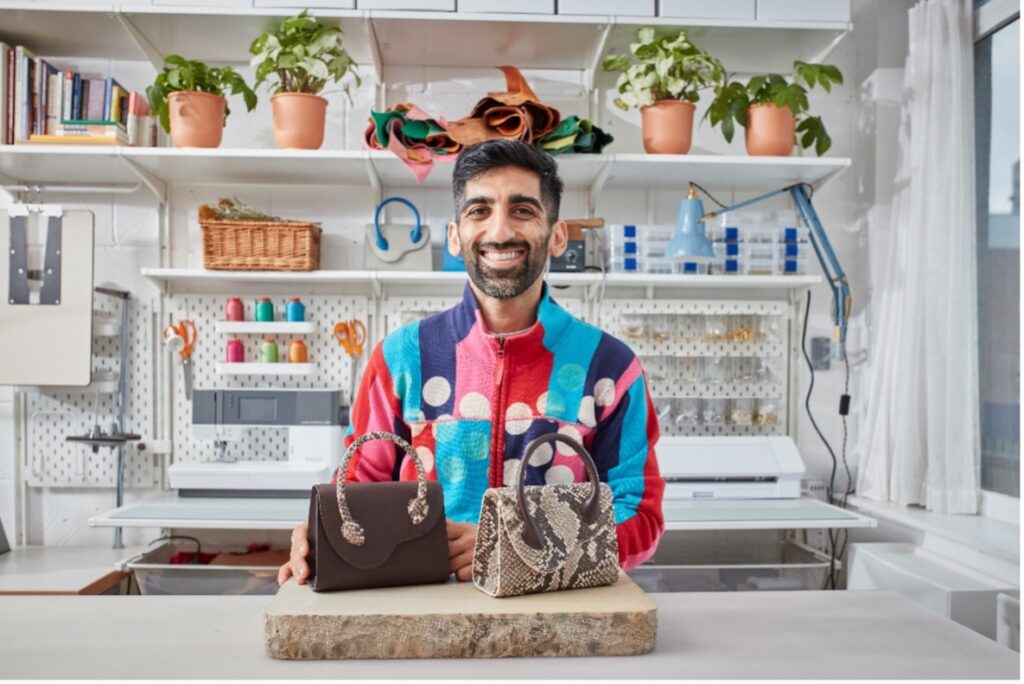 Thai fashion designers, known for their creativity and craftsmanship, will once again be the focus of APLF ASEAN. Renowned Thai brands, including 31Thanwa, Fundao, Lunné, Nasha, Xotique, will not only display their iconic pieces at the exhibition but will also have their designers share on stage the entrepreneurial stories, the fun and challenges as designers, and their love of leather on October 25th (Day 1 of APLF ASEAN).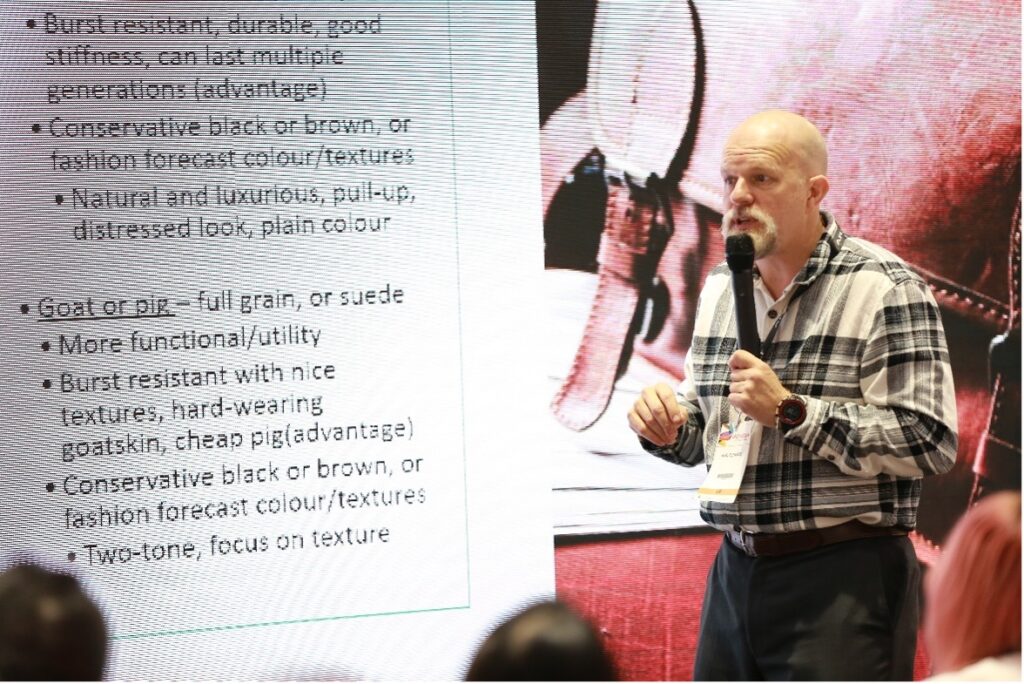 The organizer has invited two renowned leather professionals from the UK – Mr. Karl Flowers, a leather technical consultant, and Mr. Yusuf Osman, designer and maker of YUSSICO – to conduct two courses, which offer an immersive journey that combines the technical and the practical, helping attendees confidently choose the right leather for their collections while clarifying leather's sustainable credentials and dispelling common myths.
Thai Leather Artisan Talk – Leather Craftsmen United
Recognising the contribution and cultural significance of leather artisans to the Thai fashion industry, on the third day of APLF ASEAN, three local leather artisans are invited to share the inside stories that are unknown to the public, discuss the trends, challenges, and opportunities in Thailand's leather business, and on why Thailand needs more artisans to export Thailand's culture to the world.