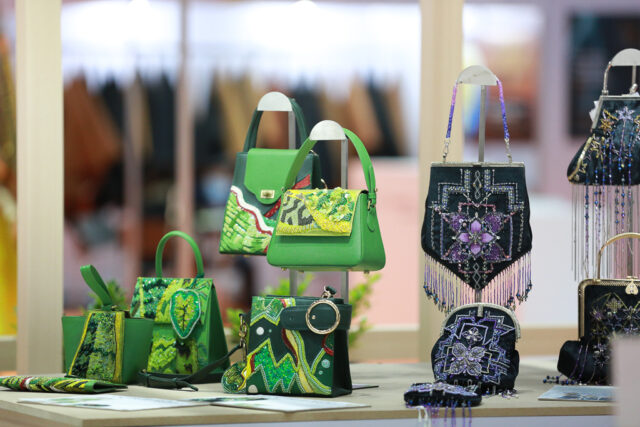 The positive response received from both exhibitors and attendees following the successful launch of APLF ASEAN in Bangkok in October 2022, the organizers have chosen to host a second event in Bangkok to accommodate the desires of all those who want to return to the heart of ASEAN for business purposes.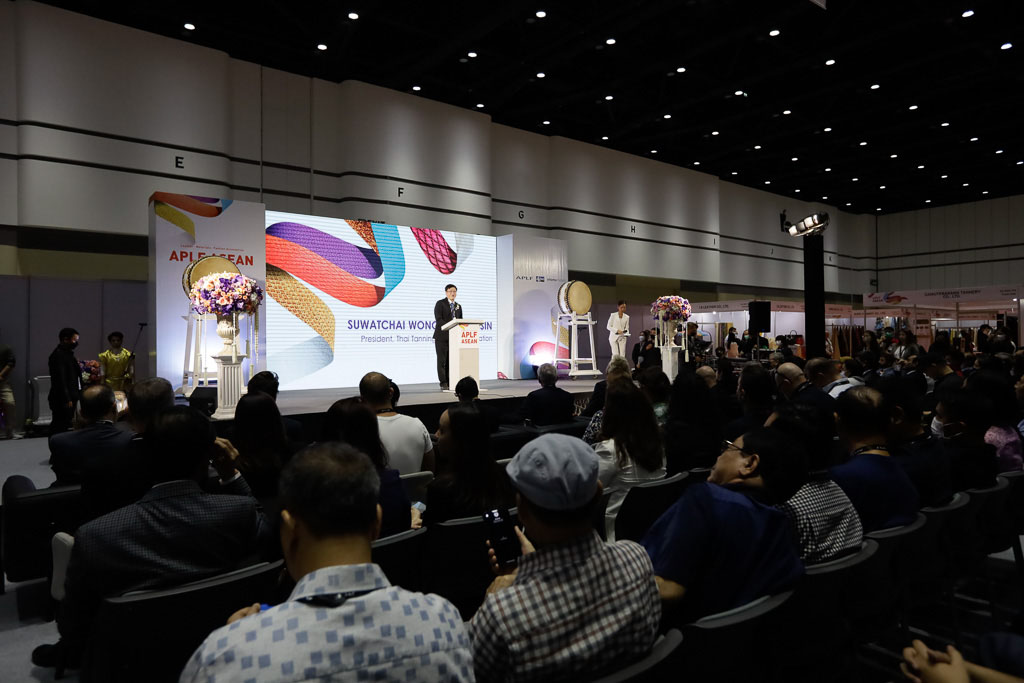 The upcoming APLF ASEAN's second edition is scheduled to occur from October 25th to 27th, 2023, within Halls 1 and 2 of the state-of-the-art Queen Sirikit National Convention Centre (QSNCC) located in central Bangkok.
During the previous edition of APLF ASEAN, significant attention was drawn to the national pavilions representing some of the world's leading leather-producing countries. This marked the first occasion that a gathering of such pivotal tanneries had convened under a single roof in Southeast Asia.
In the 2022 event, there were more than 200 exhibitors occupying an expansive exhibition space spanning 11,000 square meters. Among these exhibitors were six national pavilions hailing from Brazil, France, India, Pakistan, the USA, and Vietnam.
It's worth highlighting the growing prominence of the ASEAN bloc in leather production and manufacturing, which has been propelled by Chinese companies relocating to neighboring Asian nations due to the pandemic. This shift has positioned ASEAN as an appealing destination for leather exporters. Notably, the ASEAN bloc imported leather products worth US$2.5 billion, a figure closely trailing China's US$3.27 billion imports during the same period.
Among the top ten global footwear exporting nations, three ASEAN countries stand out: Vietnam, ranking second after China and exporting nearly 1.3 billion pairs of shoes; Indonesia, securing the third position with 427 million pairs exported, and Cambodia, ranking tenth with 163 million pairs exported. These statistics are based on data from 2021.
VISITORS
The inaugural APLF ASEAN event in 2022 garnered significant attention, attracting over 4,000 buyers. This trade fair was specifically designed to cater to the sourcing needs of the ASEAN bloc, focusing on raw materials and components essential for the region's manufacturing sectors.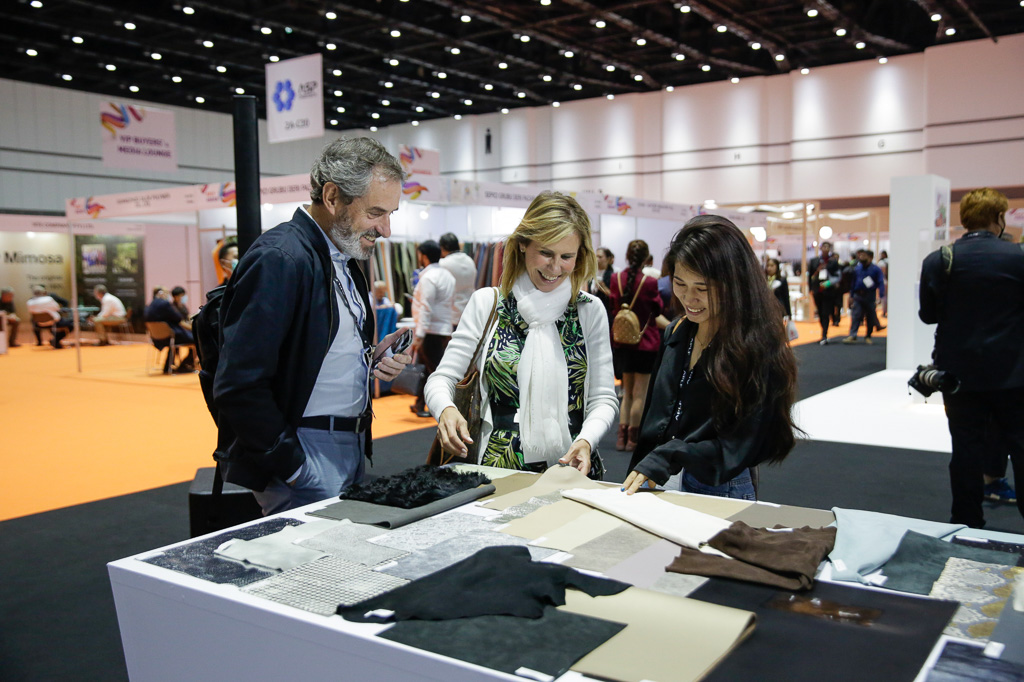 As evident from the list of top visiting countries, the majority of buyers hailed from within the ASEAN bloc. These countries included Thailand, Vietnam, Indonesia, the Philippines, Malaysia, Singapore, India, Bangladesh, Pakistan, and Cambodia.
Furthermore, the profile of buyers at the fair closely aligned with the showcased products. They encompassed hide traders, tanners, handbag and footwear manufacturers, brand manufacturers, as well as those involved in the production of small leather goods and auto interiors. The organizers intend to maintain their focus on engaging this vital group of buyers for the 2023 edition.
Economic Growth
The ASEAN bloc, consisting of ten member countries (Brunei, Cambodia, Indonesia, Laos, Malaysia, Myanmar, the Philippines, Singapore, Thailand, and Vietnam), boasts a collective population of 660 million people and recorded a combined gross domestic product (GDP) of US$3.4 trillion in 2021. This accounts for approximately 3.5% of the global GDP, positioning ASEAN as the third-largest economy in Asia, trailing only behind China and Japan, and the fifth-largest globally, according to bloc statistics.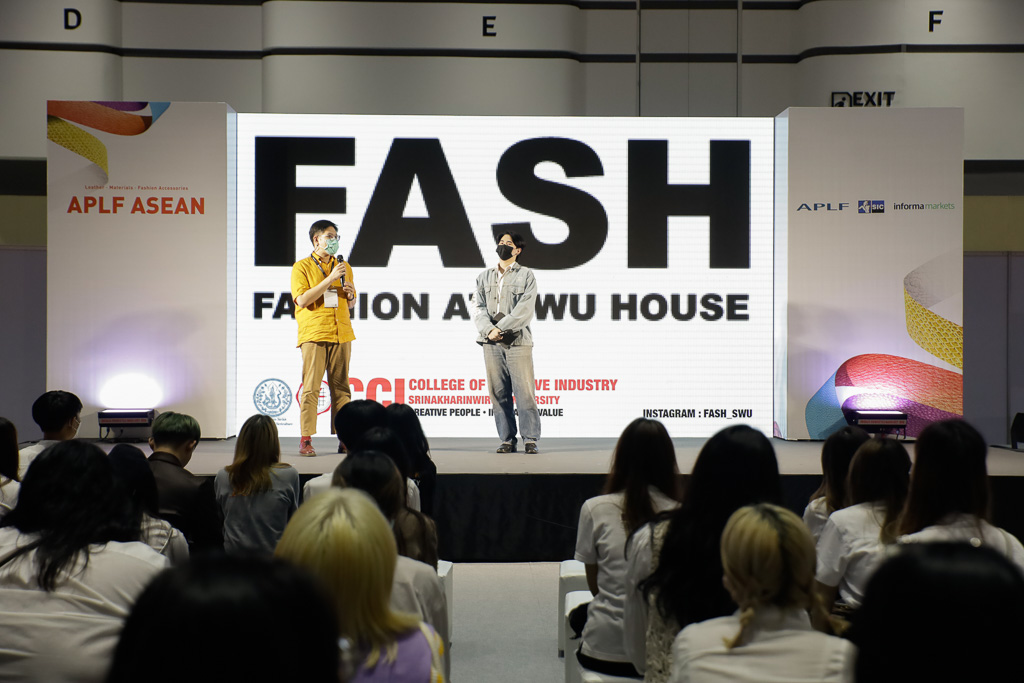 Indonesia, with its population of more than 277 million inhabitants, stands out as the bloc's largest economy by a considerable margin. In 2023, ASEAN is projected to achieve a real GDP growth rate of 5.2%, as forecasted by the Organisation for Economic Co-operation and Development (OECD) in its January 2023 report.
Given the necessity of importing raw materials, components, and chemical products to support its production lines, ASEAN presents numerous export opportunities for Western companies looking to expand their business presence in the region.
With over three decades of experience organising leather-focused trade shows in Asia, APLF has forged close links with national leather and footwear associations throughout the region such as the Thai Tanning Industry Association (TTIA) and Vietnamese Leather, Footwear and Handbag Association (LEFASO). APLF will work closely with these two associations and others to ensure that the fair is actively promoted to the members of the ASEAN leather and footwear associations.
"The Thai Tanning Industry Association (TTIA) is delighted to support the second edition of APLF ASEAN. Last year event was a great success in bringing new business opportunities to Thailand's Leather Industry. With all travel restrictions have been lifted, it is expected that APLF ASEAN in Bangkok will once again be the central meeting point of the ten ASEAN countries." stated Suwatchai Wongcharoensin, President of Thai Tanning Industry Association.
In line with APLF's policy of holding complete events of trade fairs integrated with seminars on topical and technical subjects, practical workshops and educational conferences to create an integrated event, APLF ASEAN will once again combine all such elements so that both exhibitors and visitors can participate.
There will also be materials and colour trend areas which are very useful for both designers and manufacturers seeking inspiration for upcoming fashion seasons.
---