The PUMA Hoops brand announces the celebration of the 50th anniversary of Walt "Clyde" Frazier's signature shoe with Clyde's Closet – a retro- inspired collection worthy of the man they call "Mr. Cool." This collection features retro-inspired animal prints and banner-worthy design elements that pay tribute to the storied career and fashion-forward mind of NBA Hall of Famer Walt "Clyde" Frazier.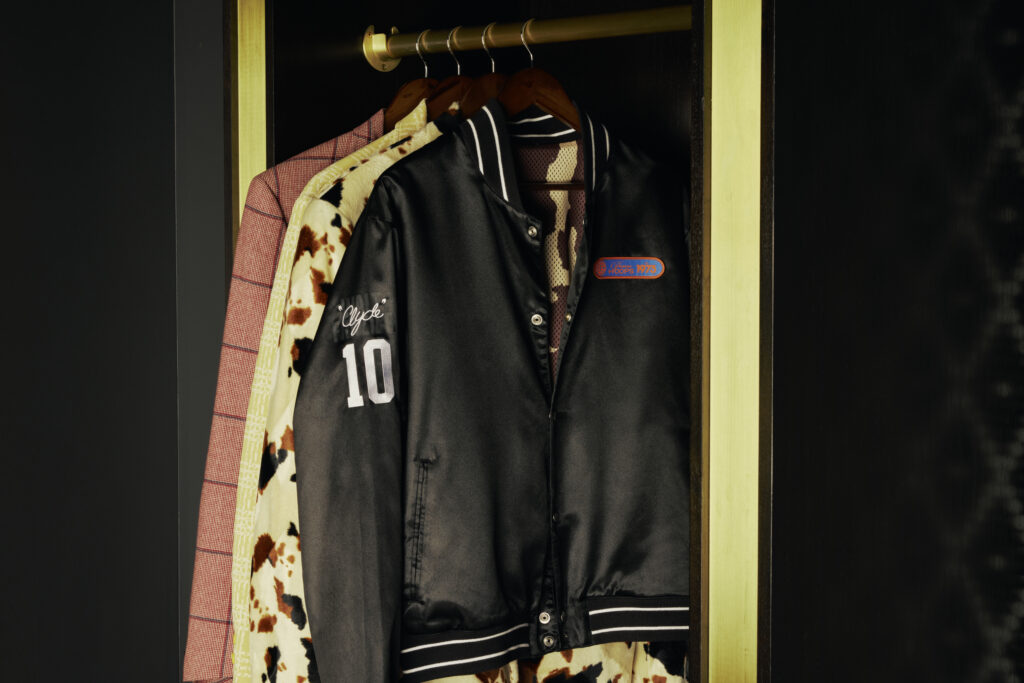 The Dapper Defender. The OG Superstar. Mr. Cool. Walt Frazier goes by many names, but he is best known as "Clyde." His silky smooth on-court presence was matched only by the sartorial splendor of his off-court style. Clyde's Closet, PUMA Hoops' newest collection celebrates the 50th anniversary of Frazier working with PUMA to design The Clyde – his game- changing signature shoe.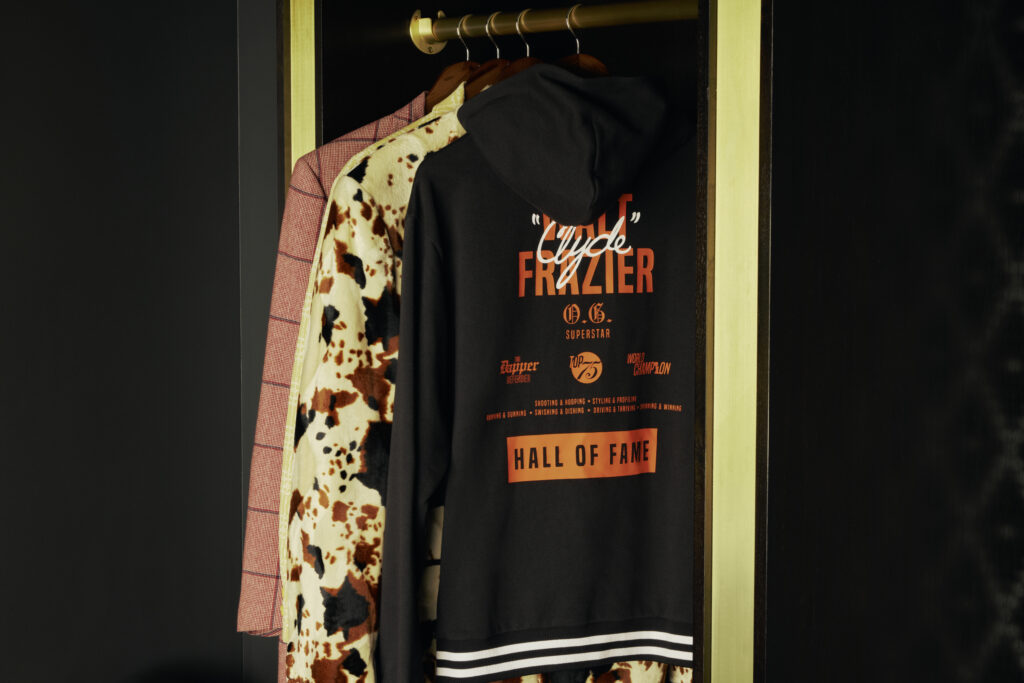 The Clyde's Closet All-Pro NITRO features NITROTM SQD FOAM: A soft inner layer of NITROTM foam providing forefoot cushioning and responsiveness for every step on the court while a firm outer layer of NITROTM foam delivers targeted lateral stability for those multi-directional movements. Multi-zoned materials for targeted support and breathability are seen throughout the upper of the silhouette, along with a cord lock-down lacing system within the forefoot for lateral stability for targeted support.
In addition to the Clyde All–Pro, Clyde's Closet collection will also include an eleven-piece apparel pack spanning a cozy bomber jacket, joggers, printed animalistic jersey shorts, eye-catching graphic Clyde tees, and a trend-setting dime jacket and pant duo.
PUMA is one of the world's leading sports brands, designing, developing, selling, and marketing footwear, apparel and accessories. The PUMA Group owns the brands PUMA, Cobra Golf and stichd. The company distributes its products in more than 120 countries, employs about 20,000 people worldwide, and is headquartered in Herzogenaurach/Germany.